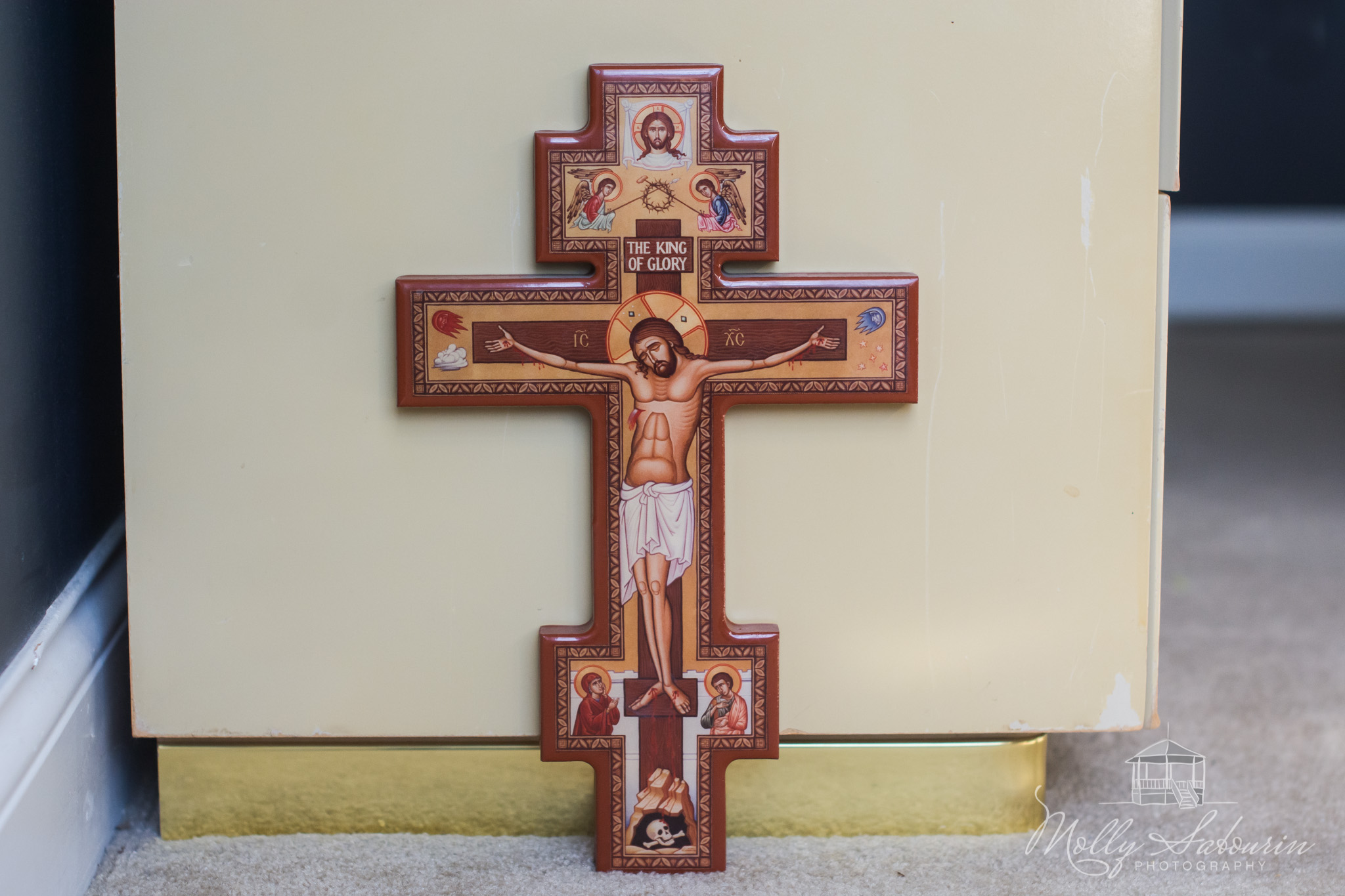 This necessity of choice always stands before each man: the warmth and coziness of this earthly home, well-protected from wind and storms, or the endless space of eternity, in which there is only one firm and unquestionable thing, and this firm and unquestionable thing is the cross.
– Mother Maria Skobtsova
It happens incrementally, me being lulled back into the stupefying slumber of earthly satiation. Days, months pass by free of any real adversity and I grow comfortable. My prayers become hurried and robotic, and my longings devolve from the acquiring of salvation at whatever cost to the accumulation of pleasures. My urgency for Christ grows weaker and weaker until my faith, rather than being my everything, shifts into merely something – just one of many things that are important to me. My response time to the whisperings of the Holy Spirit, guiding me from minute to minute, grows ever more sluggish until I cease to hear His directives at all, so loud are the worldly invitations to consume, consume, consume myself into a gluttonous state of oblivion.
Then suddenly I am slapped  back into consciousness by tragedy, the stinging pain of which forces me to confront yet again the critical reality of my own mortality and the mortality of those I love. Trials rise up large and looming swallowing whole the presumptuous ideals I'd been naively pouring my hopes into. My future turns black as night; I can't even see my hand in front of my face much less what is awaiting me tomorrow.
"Lord Have Mercy!" I cry, only this time with my whole aching heart. The one thing I need now, more than meeting my deadlines, more than getting more organized, more than more money, more than losing ten pounds, more than vindication, more than being right or known, becomes mercifully clear:
Christ with me, Christ before me, Christ behind me,
Christ in me, Christ beneath me, Christ above me,
Christ on my right, Christ on my left,
Christ where I lie, Christ where I sit, Christ where I arise,
Christ in the heart of everyone who thinks of me,
Christ in the mouth of every one who speaks to me,
Christ in every eye that sees me,
Christ in every ear that hears me.
Salvation is of the Lord.
Salvation is of Christ.
May your salvation, Lord, be ever with us.
– St. Patrick of Ireland
Praise be to God for the hardships and struggles that transform my heavy and lethargic soul into one that is receptive, lithe, and  free from vanities and pride. On my  own, I would never have the wherewithal to replace my hunger for temporal lusts with an eternal craving for Christ alone. I've been shaken awake because I am loved.