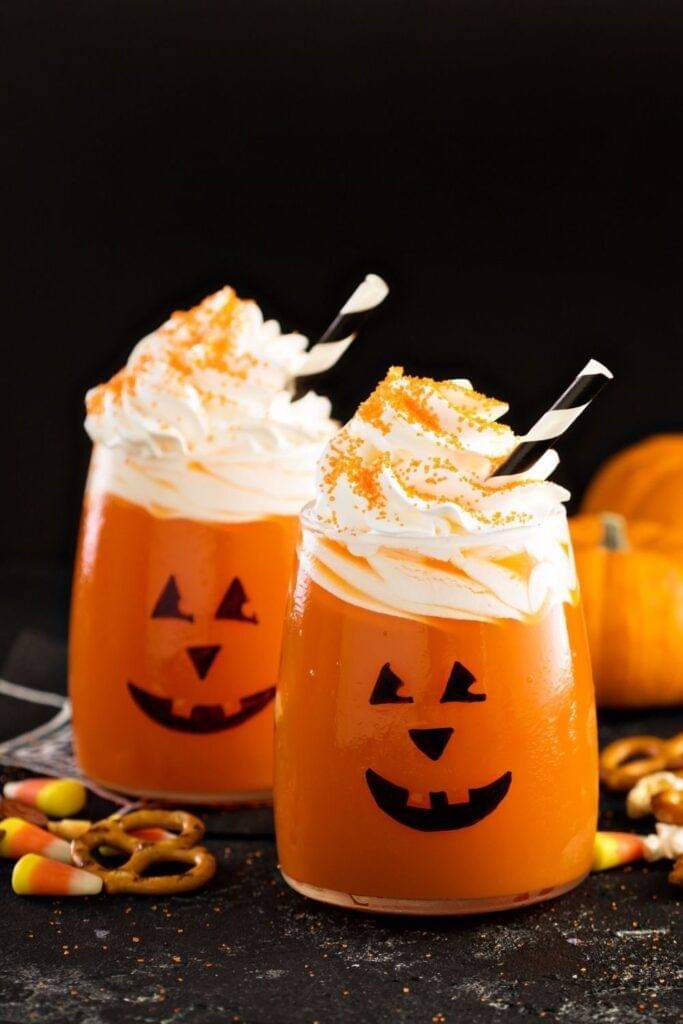 Every year there is a buzz of controversy among Orthodox Christians about Halloween. It's my observation that it largely arises between American converts, who grew up thinking Halloween is fun and harmless, and Orthodox who grew up elsewhere thinking it obviously dangerous and possibly demonic.
As in many things, I think, it's all about the details: a little girl in a princess costume is harmless, a big teen boy pretending to be an axe murderer is another. I don't like witchy and death-oriented themes. What if my neighbor puts a tombstone display in his front yard? I wouldn't do that; Death is too much of an ancient enemy for Orthodox. But I wouldn't be afraid of it, because Death has been defeated, after all. The witch-and-skull imagery is not for me, but I don't believe it has spiritual power.
Some insist, though, that Halloween is only the newest mask over a festival that was evil, even demonic, in an earlier time. In that respect, I think Halloween is like the feasts of Christmas and Pascha/Easter, which took place at times of year (winter solstice and spring equinox) when there had long been pagan celebrations. These weren't necessarily evil observances; people attuned to the seasons might well feel awe and gratitude as those days arrived. It might have prepared them for Christ; C S Lewis termed that sort of thing "good dreams." But in any case, when the events of Christmas and Easter/Pascha took place, they covered over the old seasonal celebrations. Some elements that were of honest symbolic value were retained (eg, an egg already looked like new life coming out of a stone), but Christians saw the deeper truth that Christ revealed.
Halloween is similar to that, I think. If there was any distant connection to a pagan holiday, it was covered over long ago by the Western Church's celebration of All Saint's Day (which fell on Nov 1; Oct 31 was All Hallows' E'en). That day was a time to love and honor the saints of God, and century after century of that observance obliterated any previous homage to evil. Western Christians have that old memory in place, but Orthodox who grew up elsewhere do not (Orthodox All Saints' Day is the first Sunday in June). I can understand why lifelong Orthodox are appalled by the cascade of truly evil symbols and entertainment on display that day, but for us there is an innocuous side to it that we enjoy.
When did the custom arise of kids dressing up and asking for candy? I don't know. When I was a child, it was only children who took part; by the age of 12 you no longer went trick-or-treating. Halloween has been so commercialized since then that all kinds of other elements (some indeed spiritually dangerous, like ghost hunting) have been crammed into the day. But the pagan roots of the celebration had already been blasted to pieces by the Christian meaning of All Saints.
This reminds me of a spiritually-sensitive friend of mine who went to see the King Tut museum exhibit, way back in the 70s. As she entered the exhibit she noticed the giant statues of "gods" lining the way, who had originally been set up in the tomb to prevent anyone reaching the young king's coffin. As she passed them they looked imposing and scary, and she was aware that they must have held great spiritual power.
Then she realized that they had utterly failed to do their job. Not only had the tomb been discovered, unearthed, and shipped around the world, these "gods" themselves had been dragged out of their places and put on display, their abject powerlessness held up for all to see.
There really is spiritual power in Christ. Some battles really have been won. Yes, there is still great evil ranged against us, but alarm over Halloween sets us looking in the wrong direction. The real danger is in the daily, personal temptations we face. Sin is Death; yet we are easily kept ignorant of that, and keep snacking on sin (it is pleasant) without realizing the danger. To fight it, we need to be more aware of our weaknesses and have the humility to call on Christ's power alone.
As for Halloween, I believe it has been tamed and defeated. When a little kid dresses in a princess costume and asks for candy, it is scathingly ridiculed.