[June 2017]
In June 2017 I got a phone call from my speaking agent, Cynthia Damaskos (director of the Orthodox Speakers Bureau). She said that a man called Jeff Gardner had phoned her trying to reach me. He said that he had some information about my grandmother.
I was skeptical; I figured it was some kind of scam, or a person who digs up forgotten bank accounts and will sell you information about how to claim your relative's funds. But I looked up his name online, and it said he worked for an archeology company; if you are building something and come across antique or ancient artifacts, that's who you'd call in.
So I called the number, and it was his turn to be skeptical, because he didn't recognize my number and suspected I was a scammer. But once I identified myself, we had a very interesting conversation.
Jeff told me that a local builder, Terrawise, was constructing a home in an old section of Jacksonville called Springfield. They found a gravestone, and after a couple of weeks of dogged research, Jeff found one of the descendants: me.
The gravestone was for Martha Helen Troeger, who died in 1925. She was a younger sister of my grandmother Esther Troeger Oetjen, and she died young, only 25 years old.
The stone was found at the homesite of my great-grandfather Ernest Theodore Troeger. That home had been torn down a while ago, and Terrawise was constructing their model home on the site.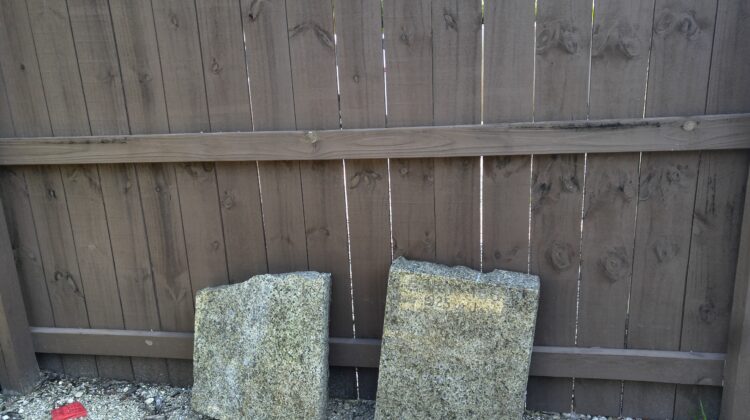 I asked Jeff, with some trepidation, "Would anybody bury their daughter in their back yard?" He told me that Martha is buried at Evergreen Cemetery a few miles away, and always has been. But her grave there has a stone in place. So what's this stone about?
When I visited Jacksonville a few weeks later, I went to the home on Liberty St, and met David and Melody Shacter of Terrawise, and their son Jack; also Jeff Gardner and his friend Chris, whose last name I unfortunately didn't get. Jeff showed me the extensive research he had done into the Troeger family tree, and their lives and home ownership in Jacksonville. He knew much more about them than I did.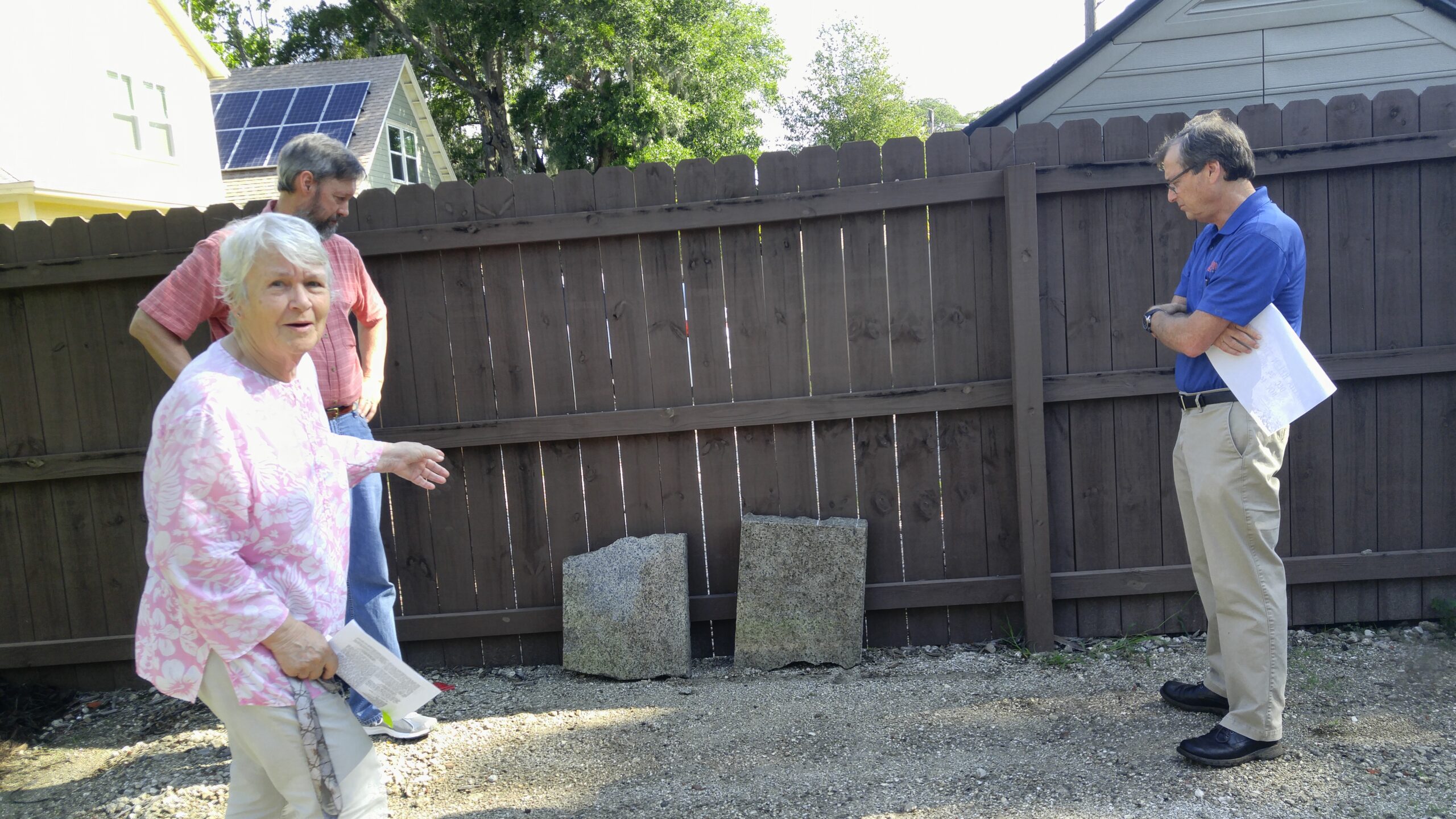 We made a visit to Evergreen Cemetery, where I found Martha buried beside her mother, who died only five years later. My theory is that, when Anna died, they decided to bury her beside Martha and to make the gravestones match. Martha's original gravestone was taken back to the house.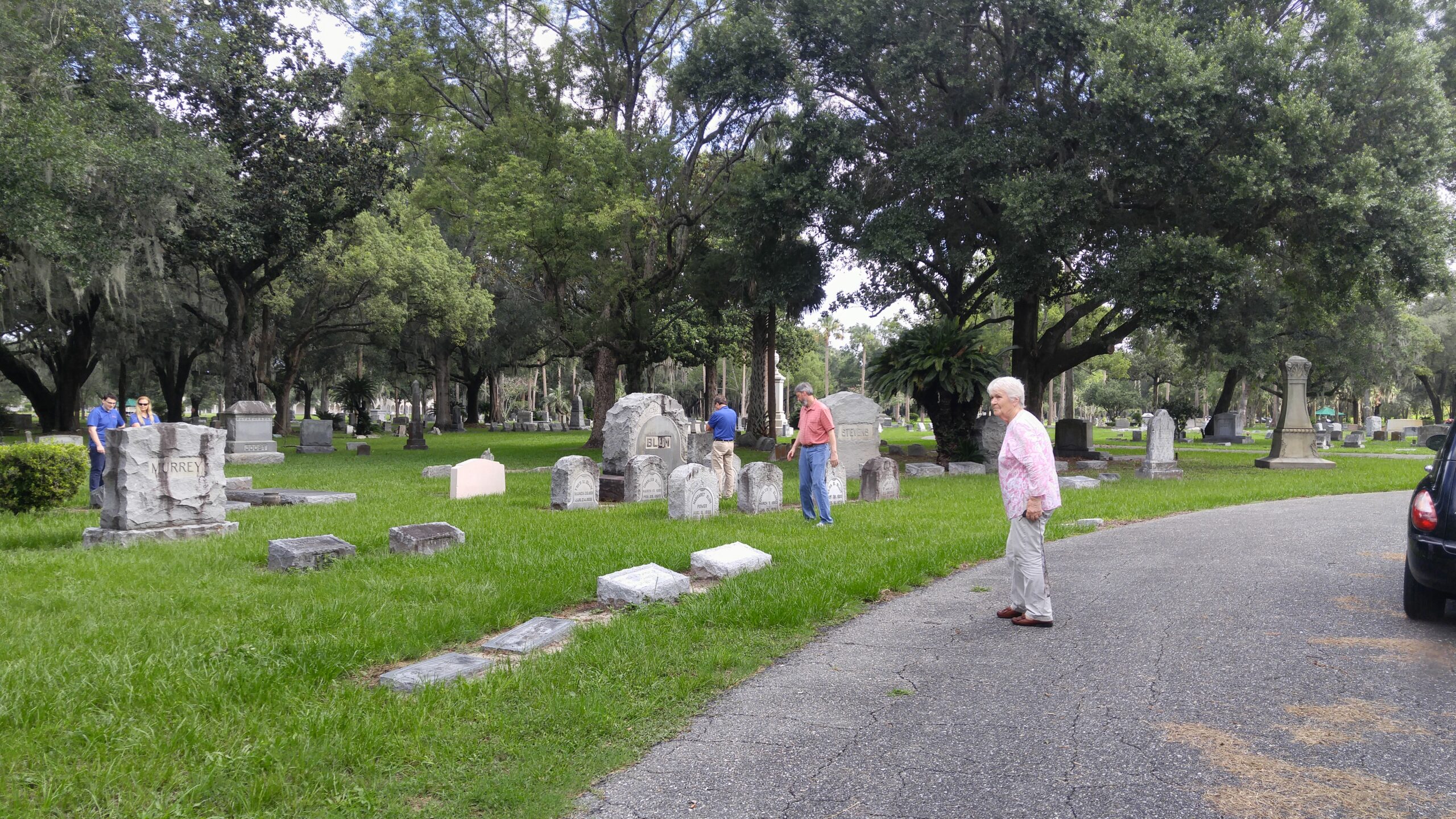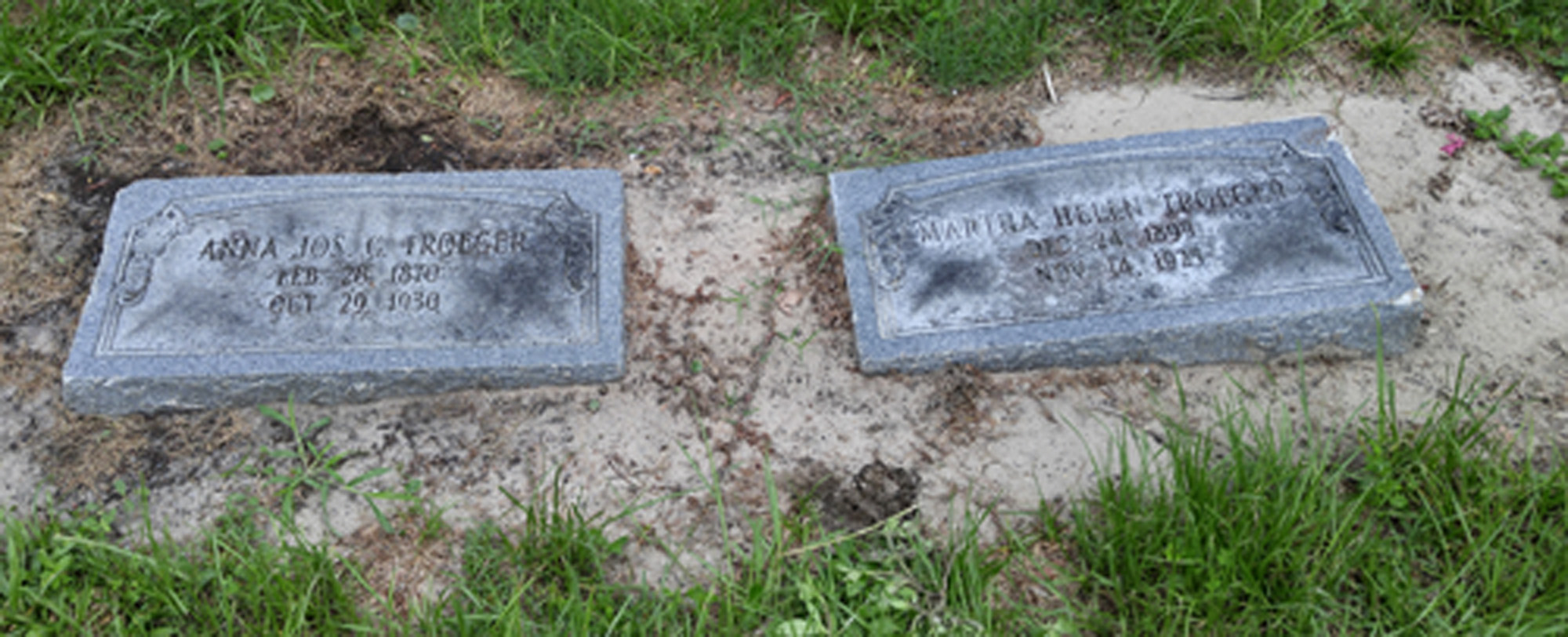 Anna and her daughter, Martha.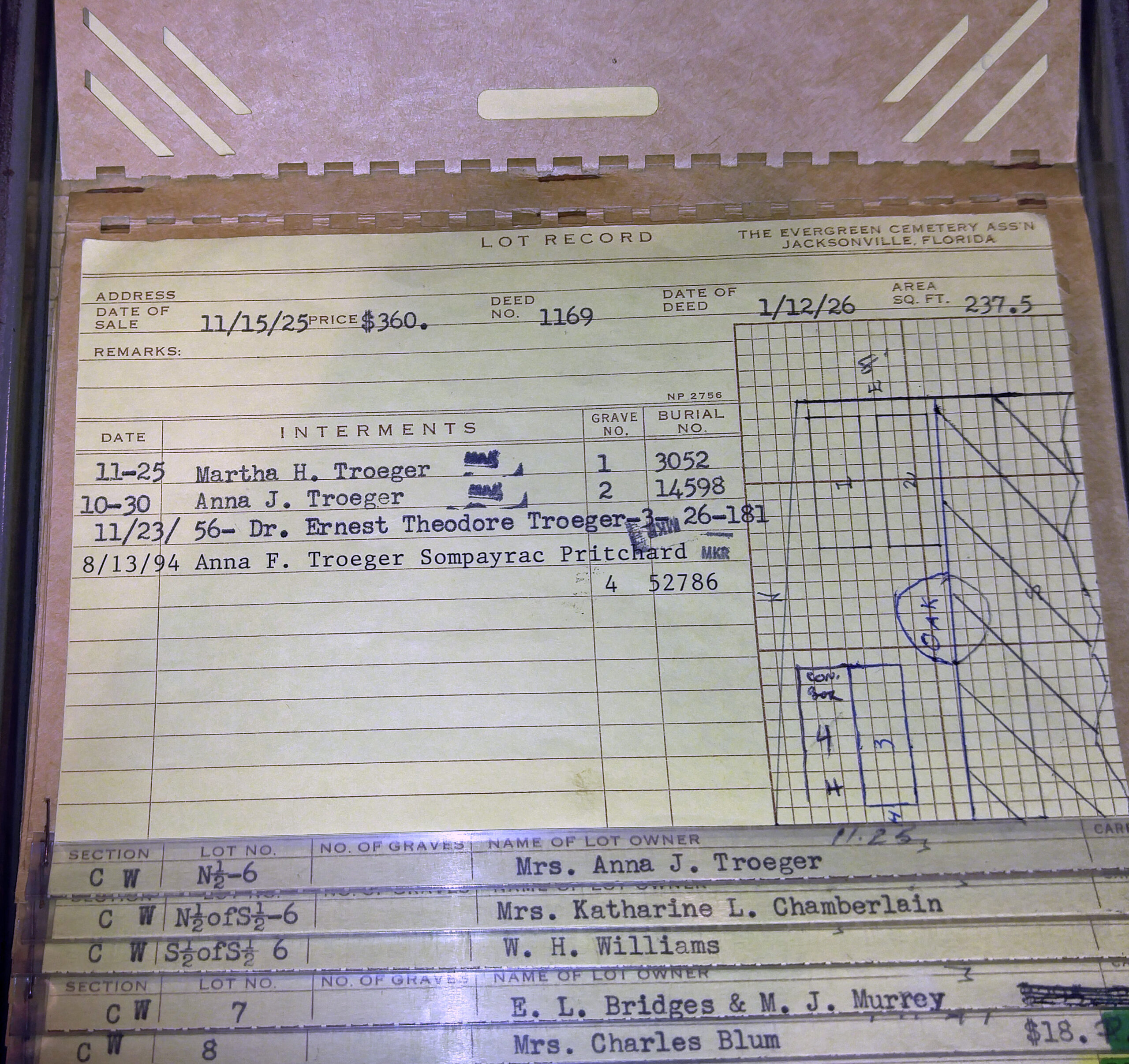 Record book at Evergreen Cemetery.
I wanted to place the original gravestone flat on top of Martha's grave, but the cemetery has a rule that each grave can have only one stone. So we got the gravestone into the back of my Prius, and I tried to think of where it could go.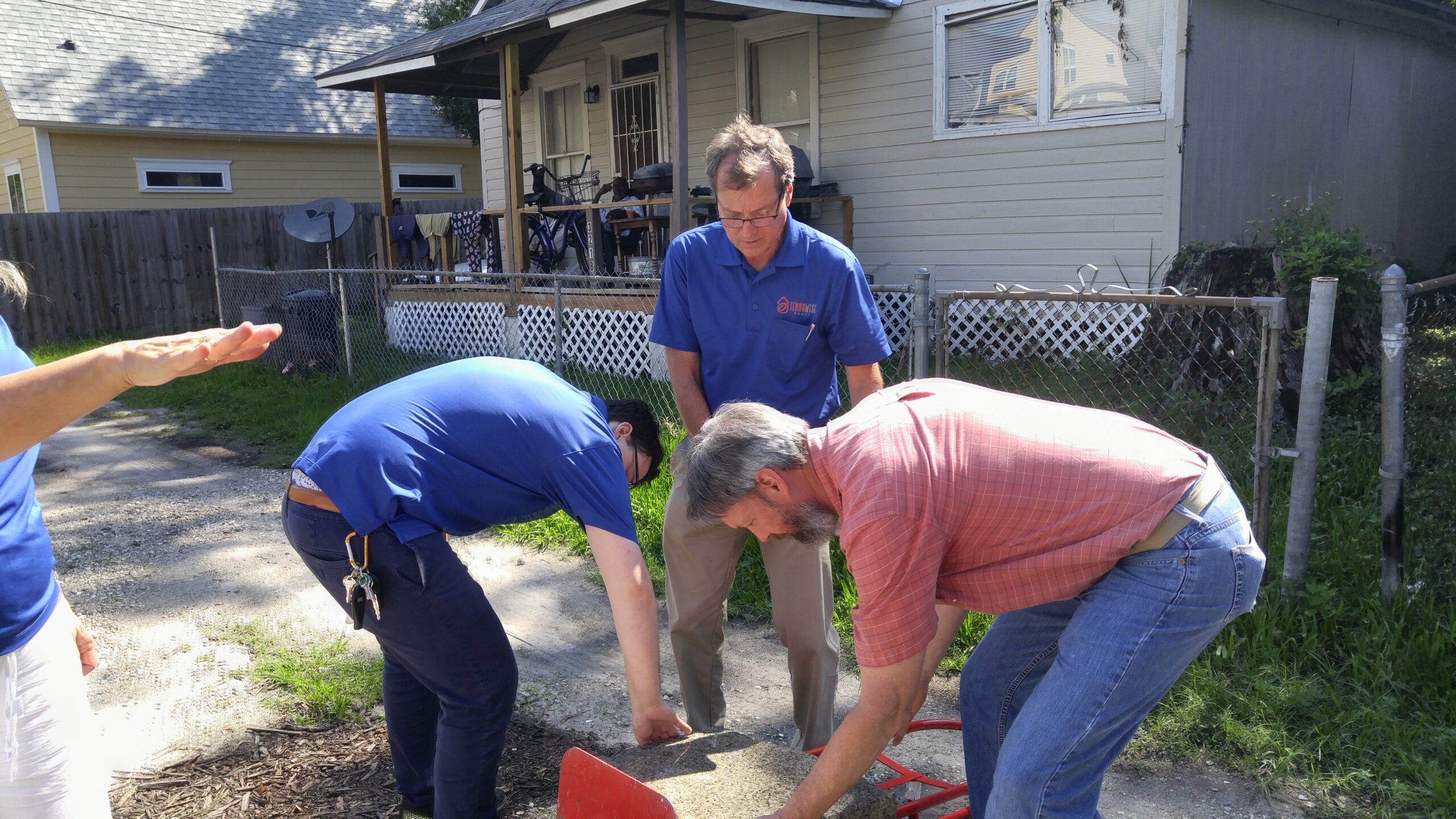 Heave ho.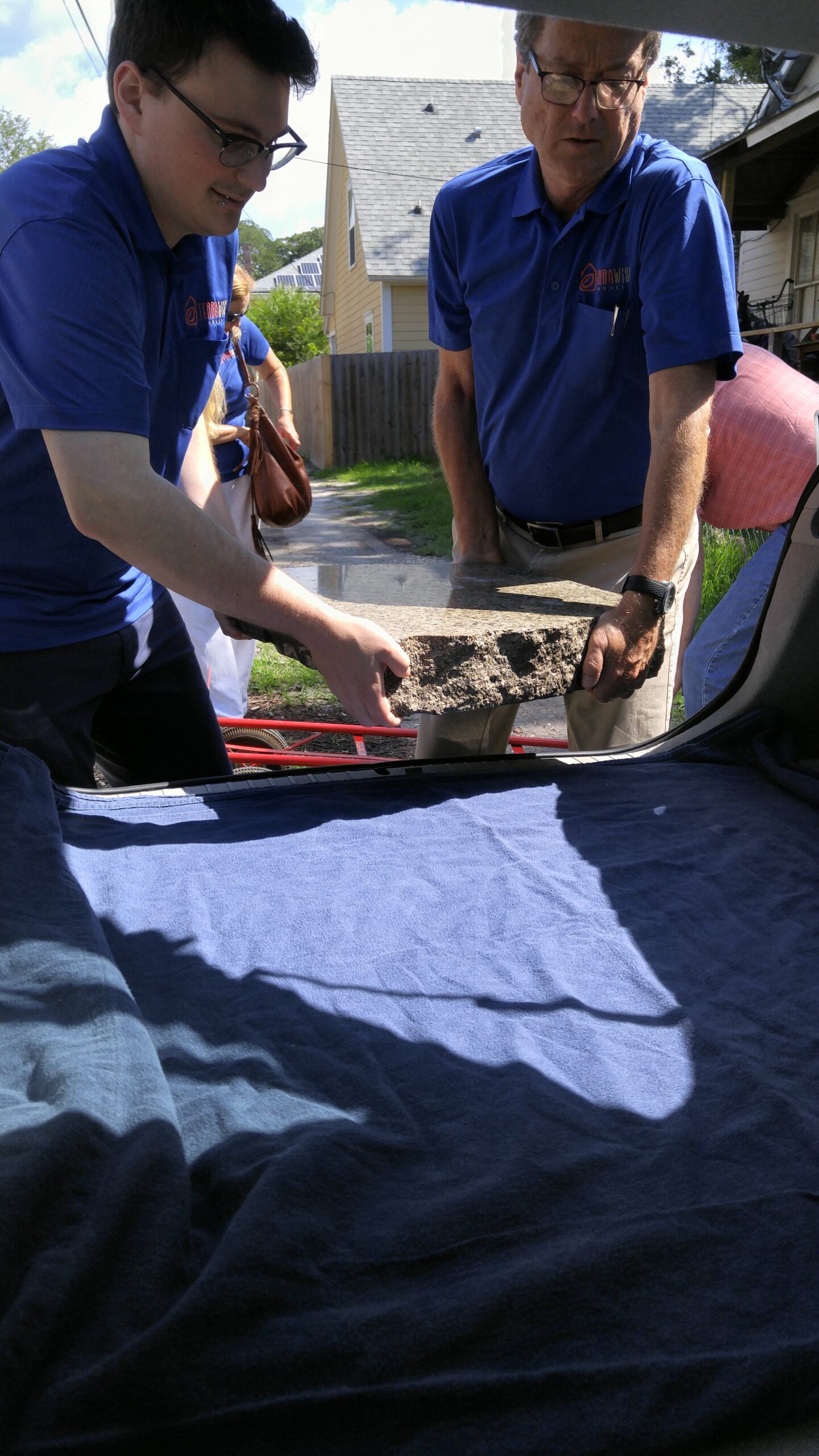 Into the Prius.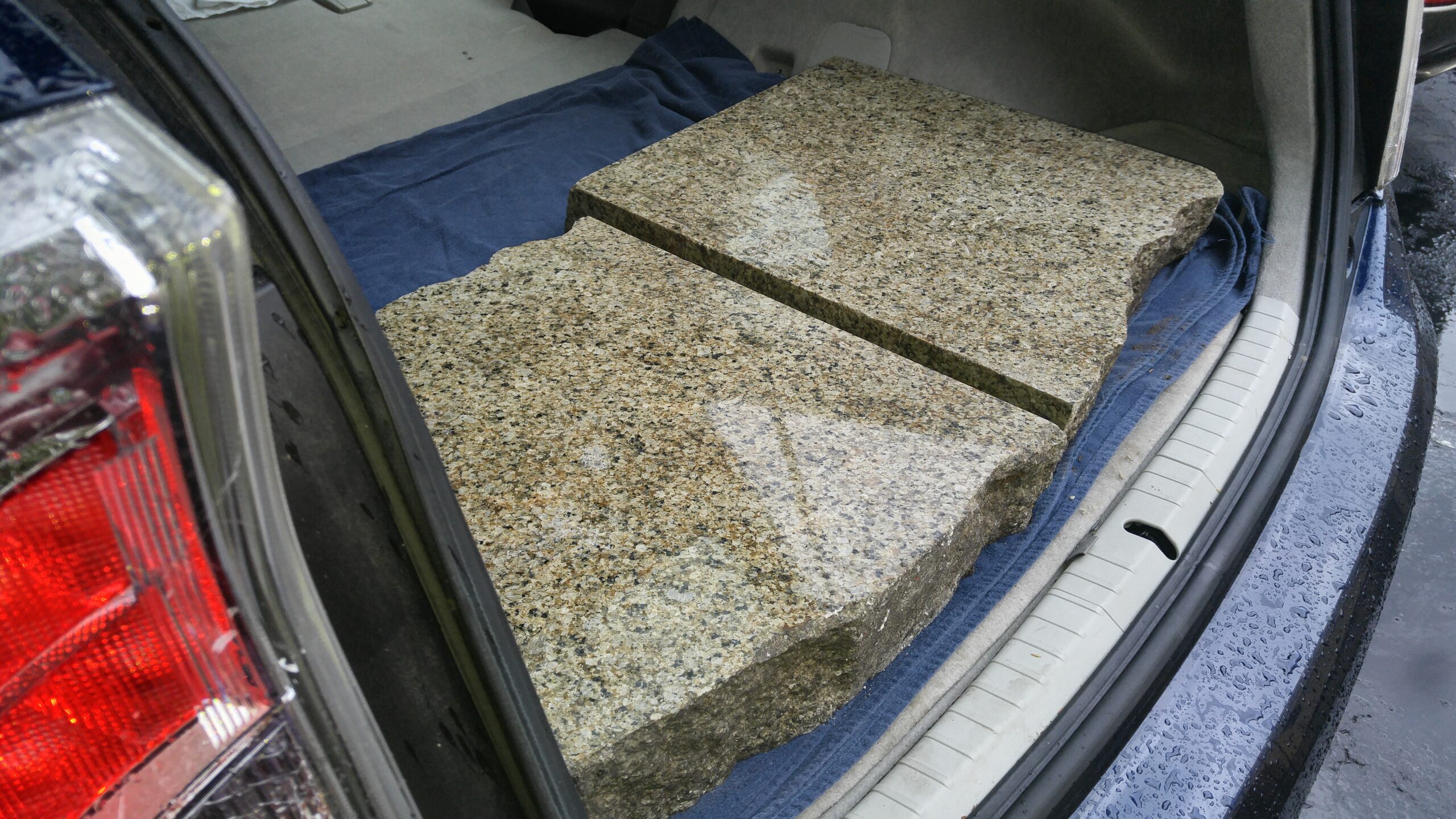 Ready to go.
That night my sister Dorothy and I attended Vespers at St. Justin the Martyr Orthodox Church in Mandarin, FL. The pastor, Fr. Ted Pisarchuk​, suggested I could leave the gravestone in their cemetery, so we did, placing it at the foot of an oak tree. I drove away wondering what people will think, a hundred years from now, when they re-discover the stone.