It's been 15 years since the repose of my spiritual father, Fr George Calciu, a survivor of the communist brain-washing prisons in Romania. Someone recently asked me if he had given any advice about how American Christians might resist, if some kind of persecution arises.
He did answer that question, when a nun asked it in an interview. First, he said that he did not expect such a persecution in America, because the people are too deeply convinced of their freedoms. There would be too much entrenched resistance to the idea of submitting to steamroller government oppression, even apart from Christian faith. He also said that he thought tools like torture and mass mur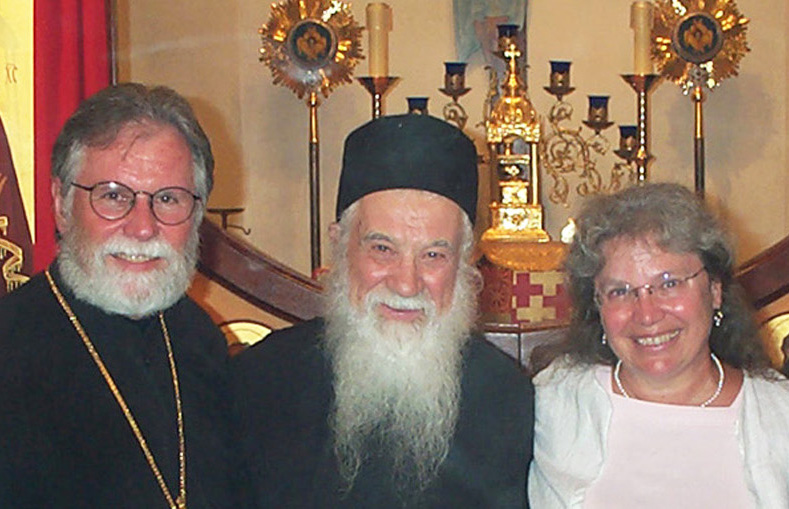 der could not be readily used in America, as they might be in other countries.
But he said the thing that really protects America is the widespread faith in Christ, held by "simple people."
He said, "Just today I was telling the fathers and some others that I visited France. I was completely disappointed because I love the French people. I love French culture. I used to be a professor of the French language in Romania. The connection between my country, my people, and the French people is very strong. We borrowed elements of the French culture, so the second language of my country was French.
"When I went to France, I saw that it is a lost country. The French people are a lost people. You cannot find a religious book in a public library. You cannot find a religious book in a secular bookstore, only in the bookstores that specialize in religious literature. If the president of France dares to say, 'God bless France,' the next day he has to resign. It is not allowed for officials to publicly pronounce the name of God in France. Since the French Revolution, the devil has been victorious in France."
But then he said: "When I returned to America from France, I took a cab from the airport to my house, and the driver started to talk to me about God, about the Bible. In shops people often start talking to me about God, about the Bible. As long as simple people speak about God, as long as simple people read the Bible, America is saved.
"For despite all the mistakes America has made, despite the war against Yugoslavia, despite all the killings of people, despite everything, America is blessed by God—not because Clinton or another president says, "God bless America," but because of these simple people, who speak of God, worship God, read the Bible, and preserve America against every evil and every attack of the devil.">>
Strangely enough, I thought I'd heard the very same thing in prayer once, when I awoke in the wee hours of a September 11, after Fr George had reposed. When I told a friend about it, he said, "Fr George said the same thing." I said "Really???" I had no idea.
So, I take that as a kind of confirmation. To me, the simple faithful that draws God's protection looked like a vast meadow of little white and yellow flowers, close to the ground, humble, covering America from sea to sea. It's a faith that may not be theologically complex, but it's grounded in a strong love of Jesus. That's why God protects us. That's what I "heard" in prayer, without ever knowing Fr George had expressed something very similar.