Everybody at Folly Beach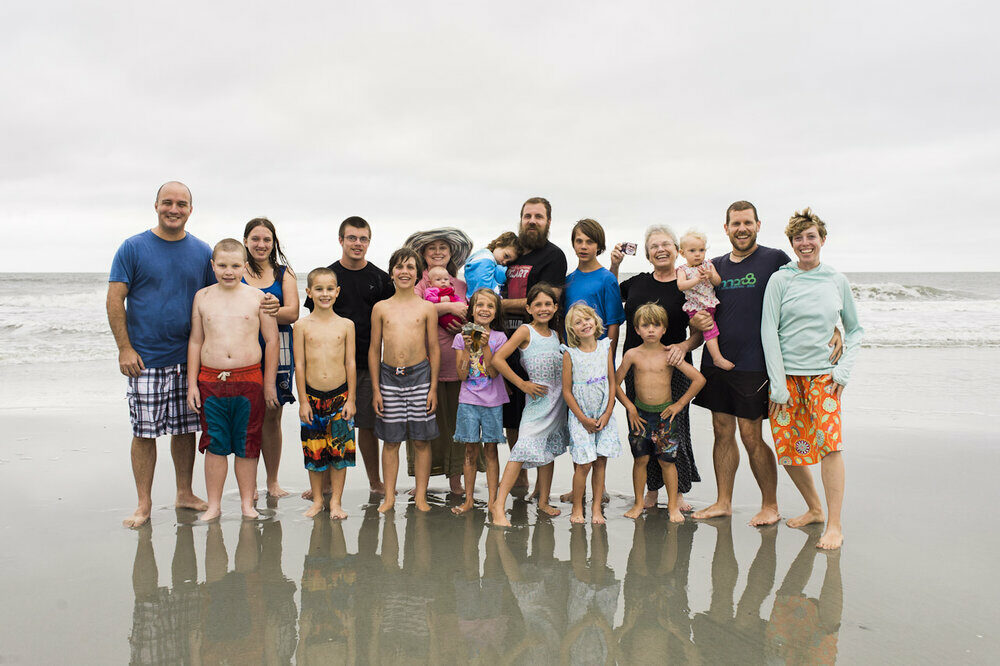 We got together for some family time at Folly Beach, just outside Charleston, SC (where my husband and I grew up). Yes, that's 13 grandchildren. In chronological order: David, Hannah, Isaac, Adam, Fintan, Eudora, Michael, Emmeline, Ruthie, Lucas, Evangeline, Irene, and Seraphina.
Fr. Gregory reading the Gospel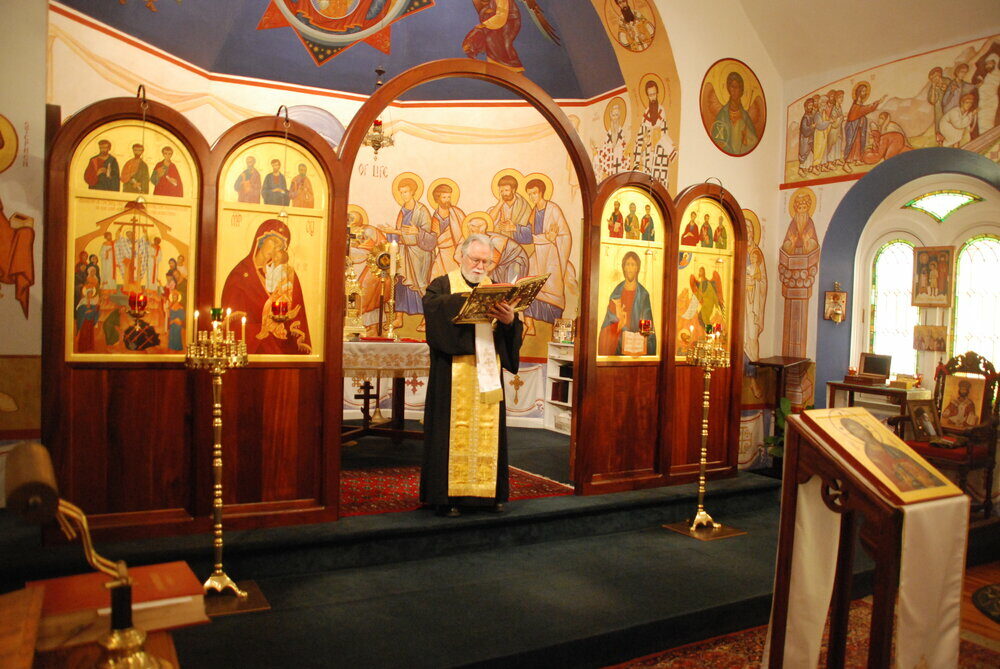 My husband, Fr Gregory Mathewes-Green, reading the Gospel at the church he pastors (and founded, in 1993): Holy Cross Orthodox Church in Linthicum, MD (just outside Baltimore).
Prayers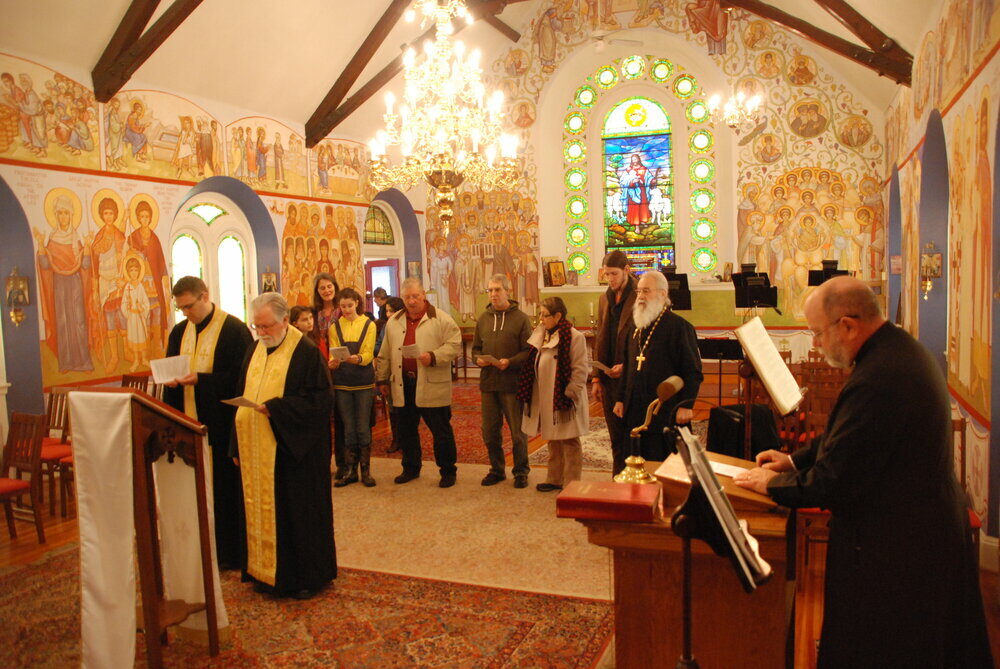 A small gathering for a mid-week prayer service means you can get a much clearer view of the iconography. It was done by Seraphim O'Keefe and completed in 2014.
Engagement Photo
Here's the photo of Gary and me that we used for the cover of our wedding invitation, Spring 1974.
Women With Icons Series – Megan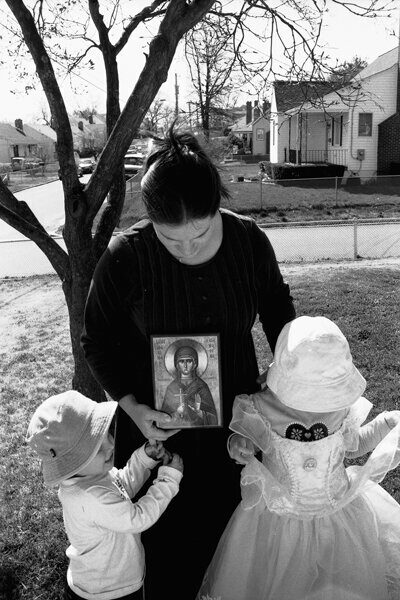 Our daughter-in-law Jocelyn is making a series of photos of women holding icons of their patron saints. This one, of our daughter Megan with St. Marina, is one of my favorites.
Eudora's Baptism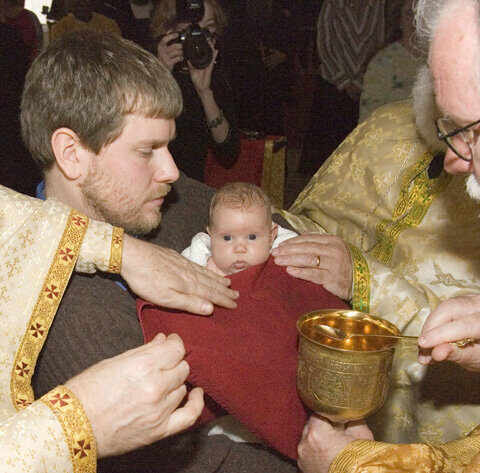 Eudora Mathewes is being held by her godfather and uncle Stephen, as she receives her first communion. I like this photo because it looks like she's surrounded by paparazzi.
Evangeline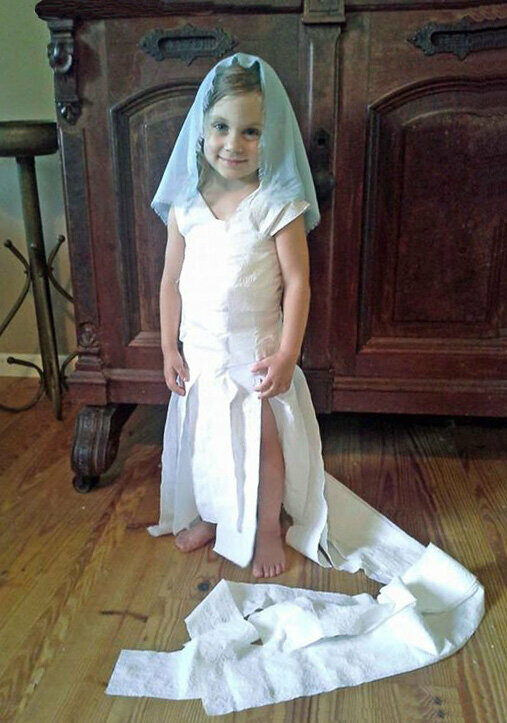 Evangeline Beatrice Rose Mathewes, in a gown made for her by her sisters entirely out of toilet paper.
Ruthie Elsa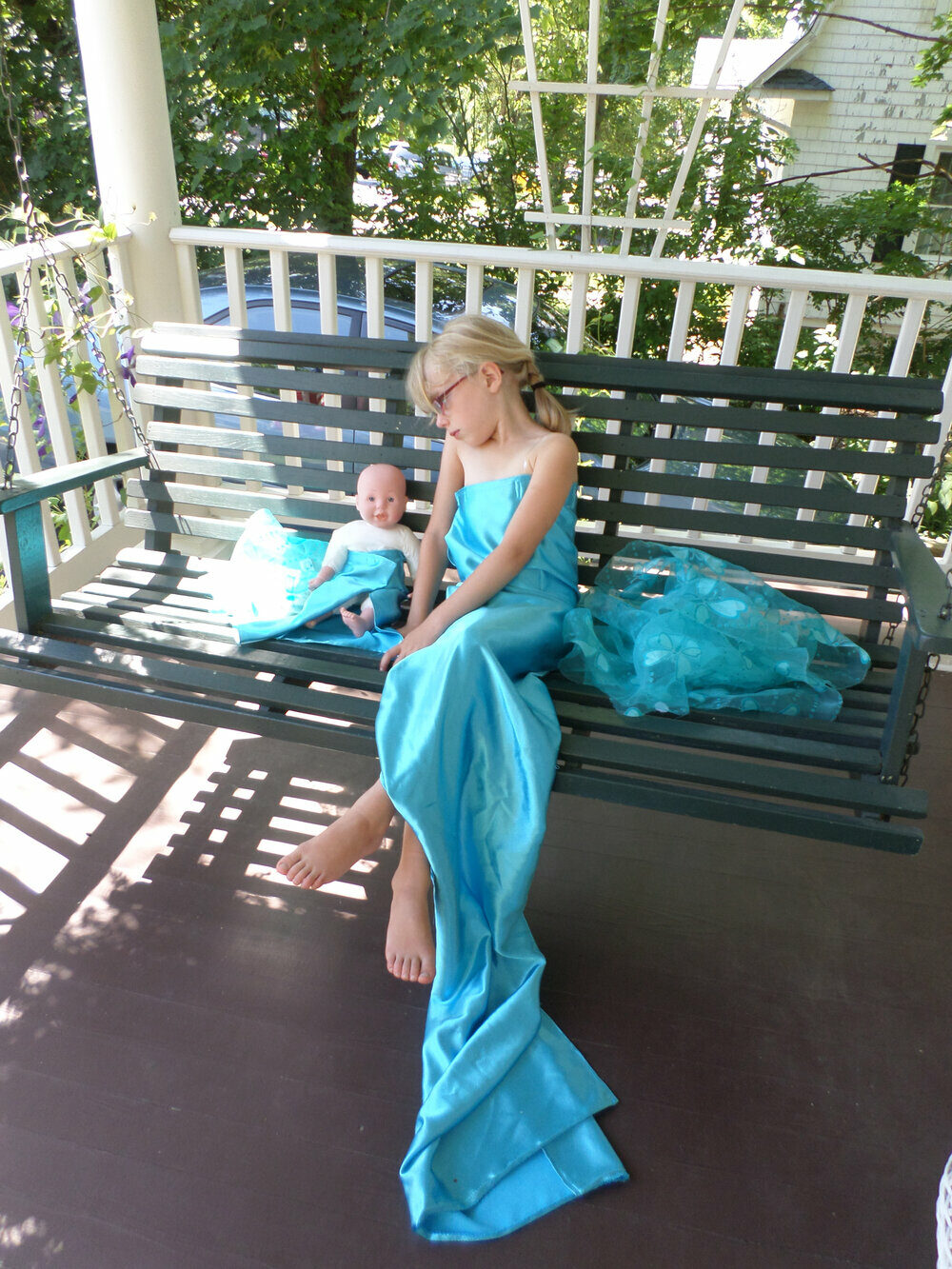 Ruthie Mathewes and her baby doll in "Elsa" dresses I made (from "Frozen").
Nostrils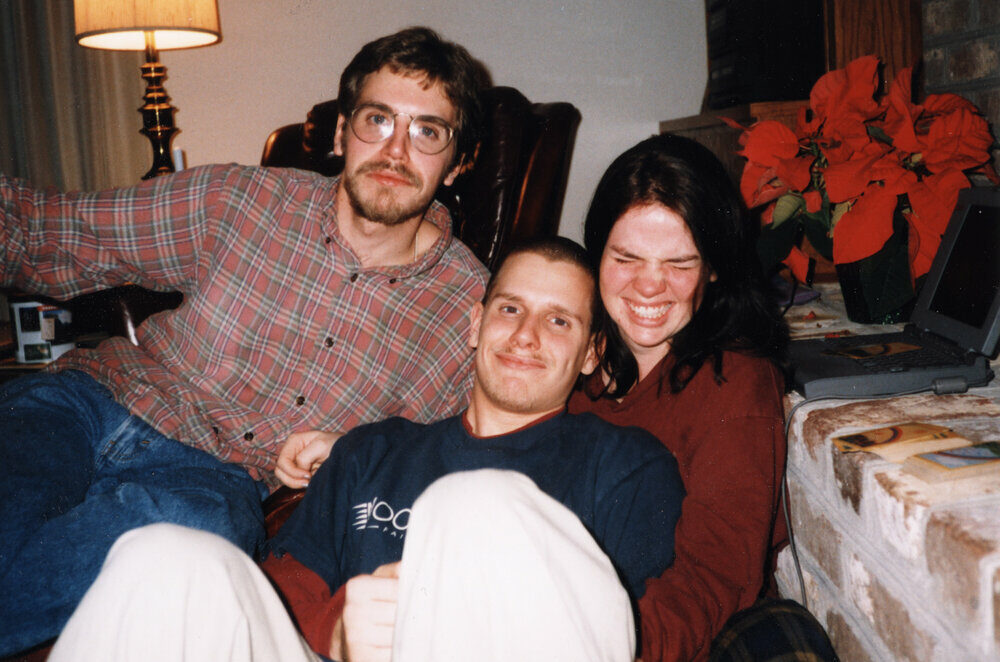 All three of the M-G kids (L to R: David, Stephen, Megan) simultaneously give the secret flared-nostril salute. (Christmas 1998)
My Daddy's Austin Healy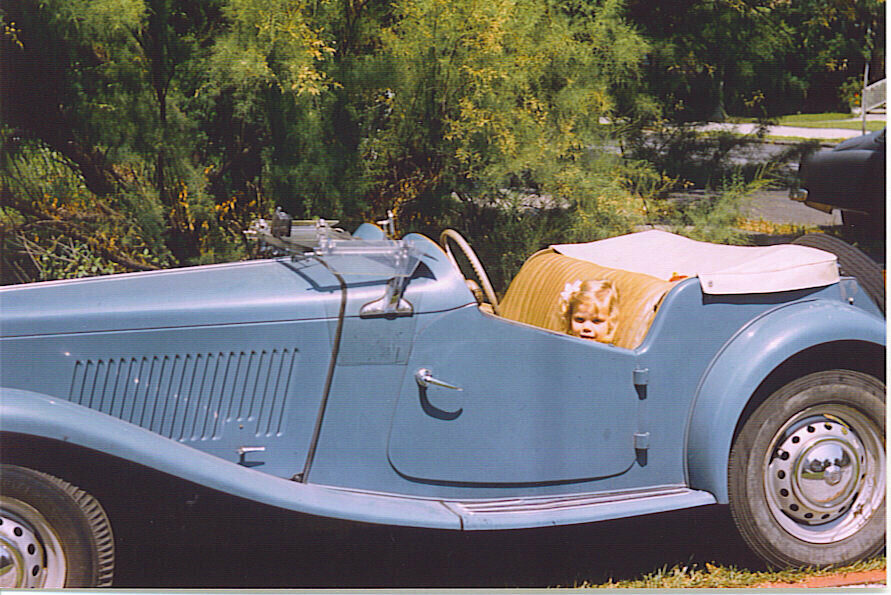 That tiny blonde behind the wheel is me, at about age 3 1/2 (May 1956).