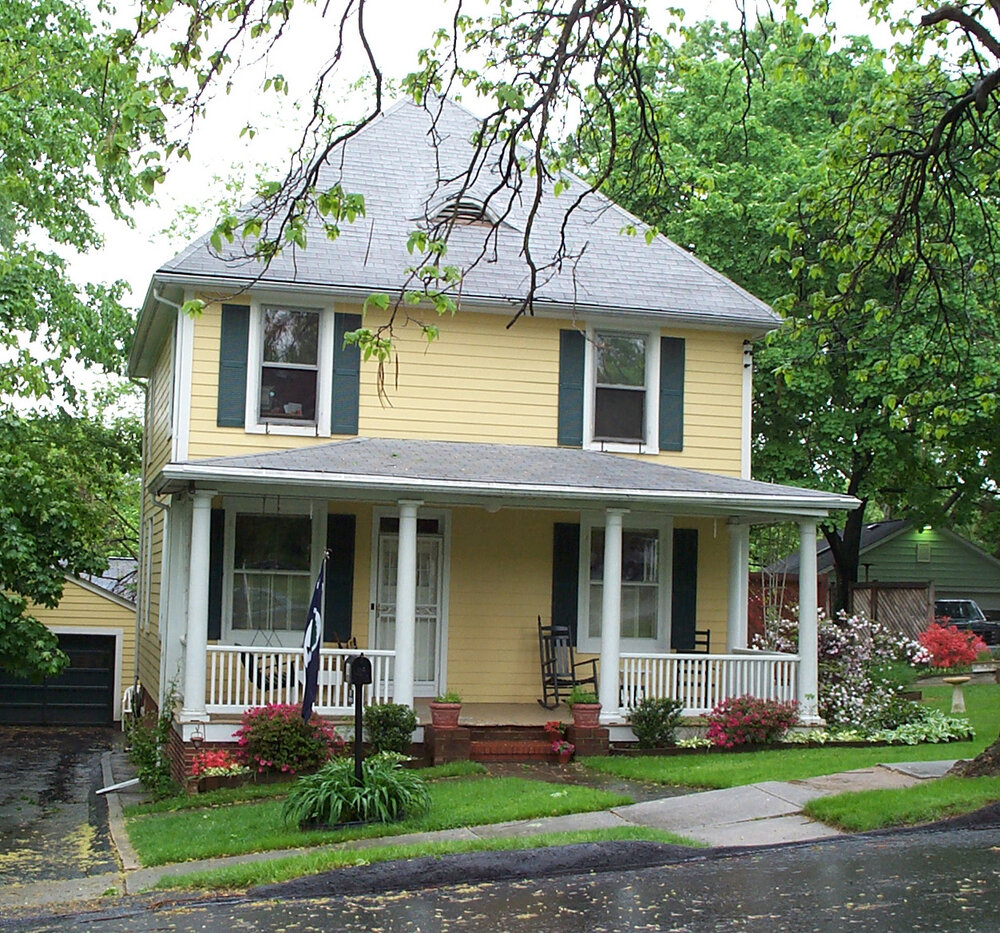 Very Nice House
Gary and I are now have an empty nest, but it's a wonderful one — built around 1908 in a quiet neighborhood just south of Baltimore. My office, upper right.
---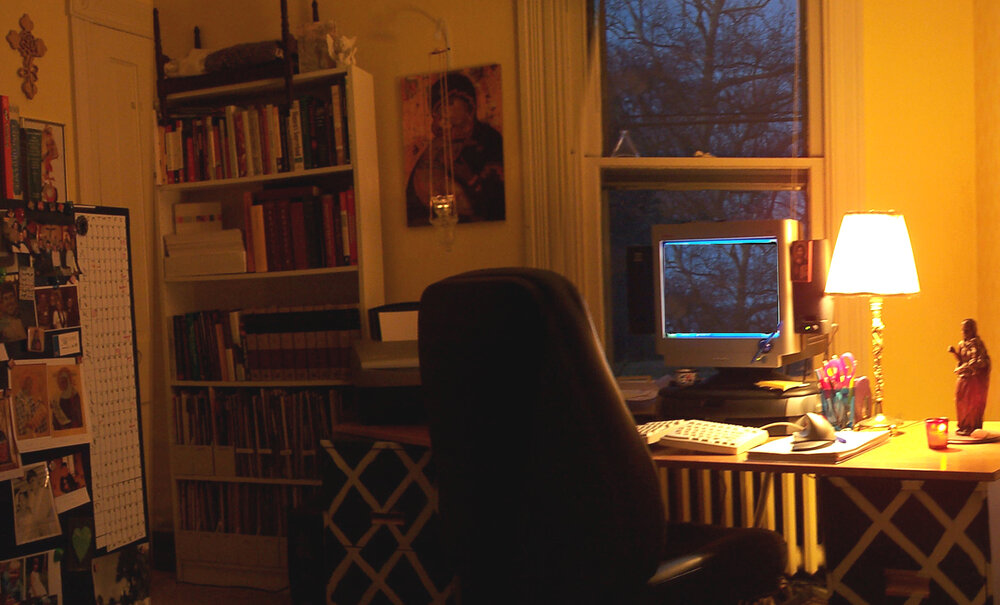 My Office: I took this photo of my office and the twilight view on Christmas Eve, 2005.
---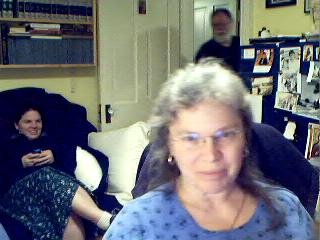 My Office 2: And here is the view the other direction, from the web cam.
---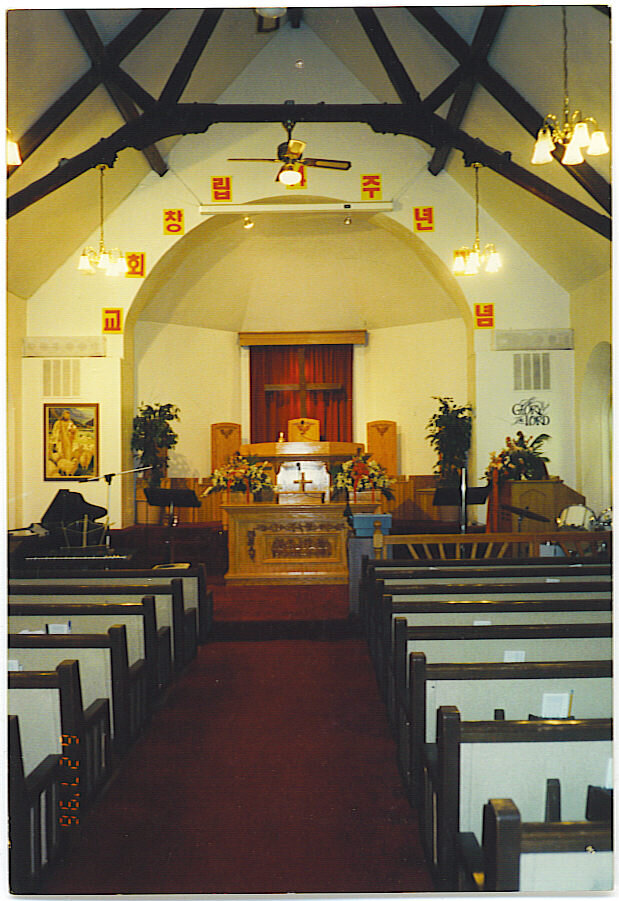 Holy Cross – Before: When we bought the building for Holy Cross Church in 1997, it was being used by a Korean Pentecostal congregation. It had been built as a Methodist church in 1911, and been used by Episcopalian and Baptist congregations as well.
---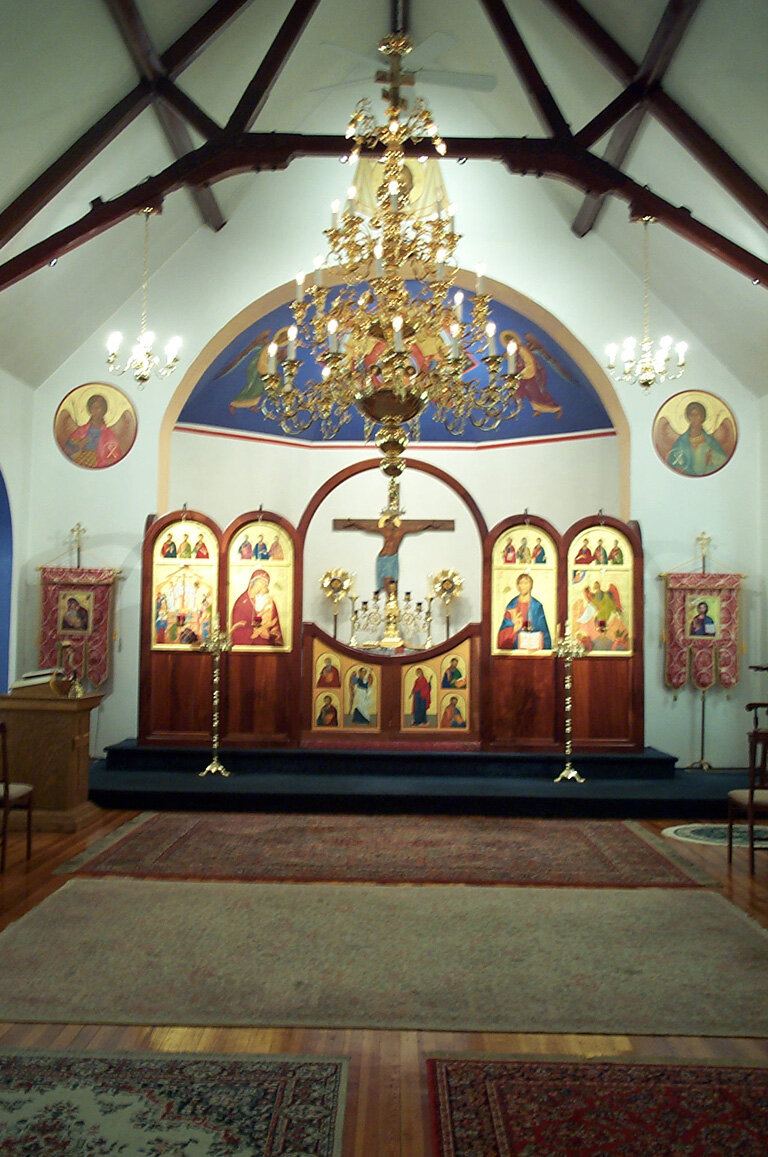 Holy Cross — After: Here is how Holy Cross looks today, thanks to beautiful icons by Carolyn Shuey and other improvements.
---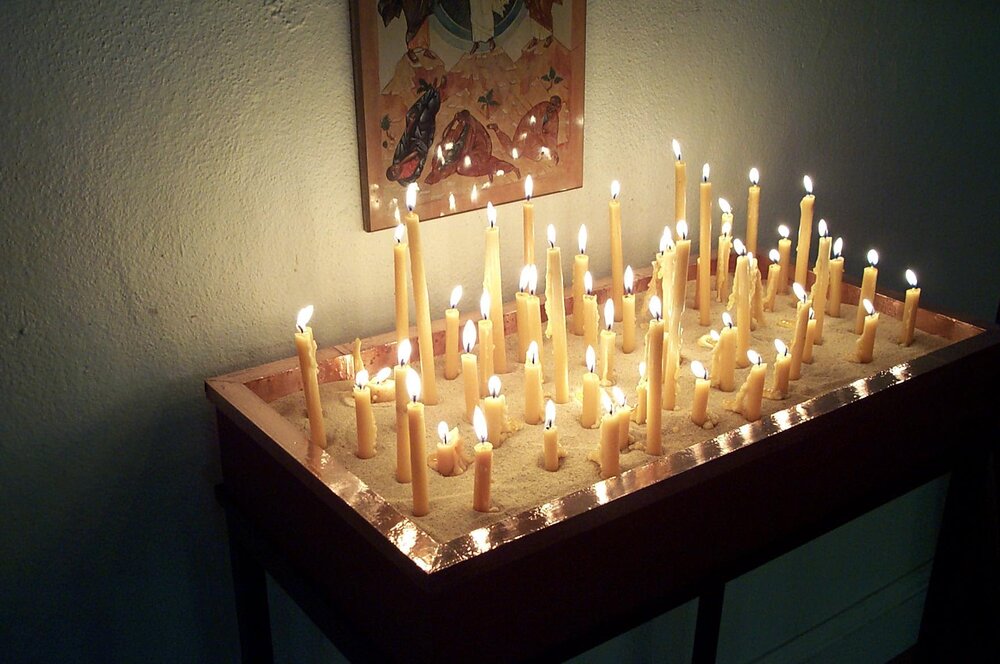 Candles: I took this photo at Holy Cross.
---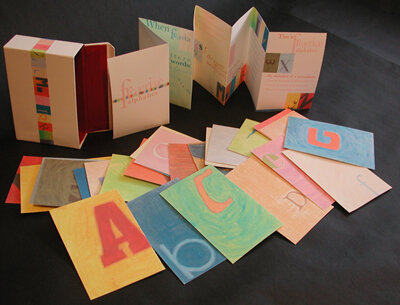 Synaesthesia Alphabet Book: I have synaesthesia, defined as "a neurological mixing of the senses," in which an experience in one sense is registered simultaneously by another. The most common form is to associate letters with colors. My daughter-in-law Jocelyn, a photographer and graphic designer, created a handmade artbook about my synaesthesia.
In 2005 I participated in a clinical study of people with synaesthesia. In testing I was astonished to learn that my "Verbal Cognitive Skills" rank at the top 2.2% of the population. This is useful when arguing with my husband. I can just point at my head and remind him, "2.2%"
---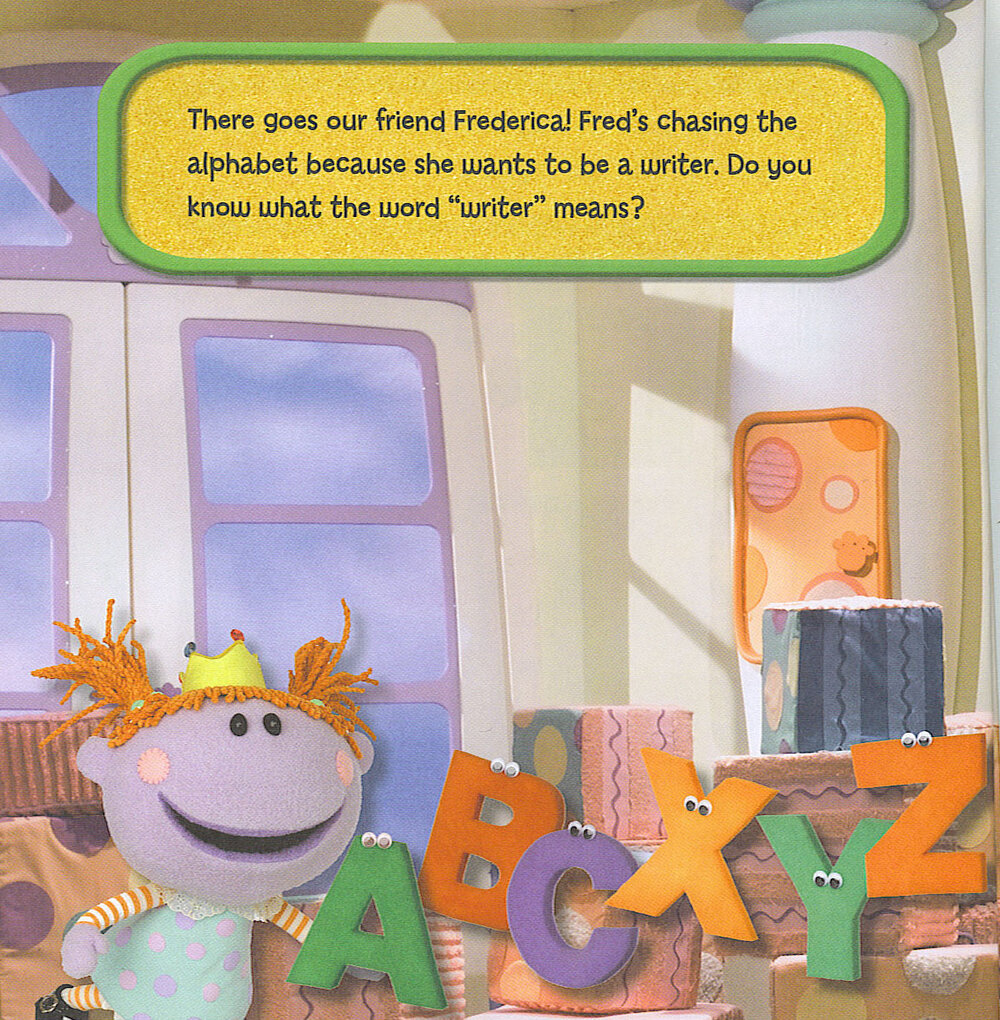 "Our Friend Frederica": The children's TV show, "Blues Clues," has a character named Frederica. In this Blues Clues book about the alphabet, we learn that Frederica wants to be a writer. This is weird.
---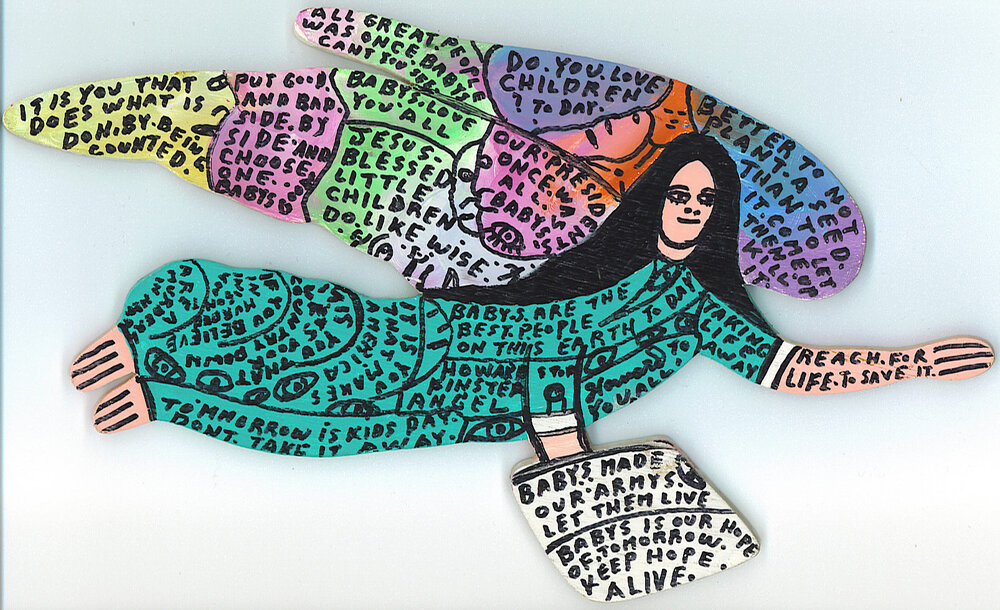 Howard Finster "Baby's Angel": In 1990, our family visited Paradise Gardens in Summervile, Georgia, the home of American visionary artist Howard Finster. (I returned to interview him in 1996.) Afterwards I wrote him a letter and asked if he had ever made an artwork that related to the abortion issue, since that was the field where I mostly engaged at the time. A few weeks later I received this small angel in the mail. It's roughly 11″ by 6″. As far as I know it is the only one of its kind.
---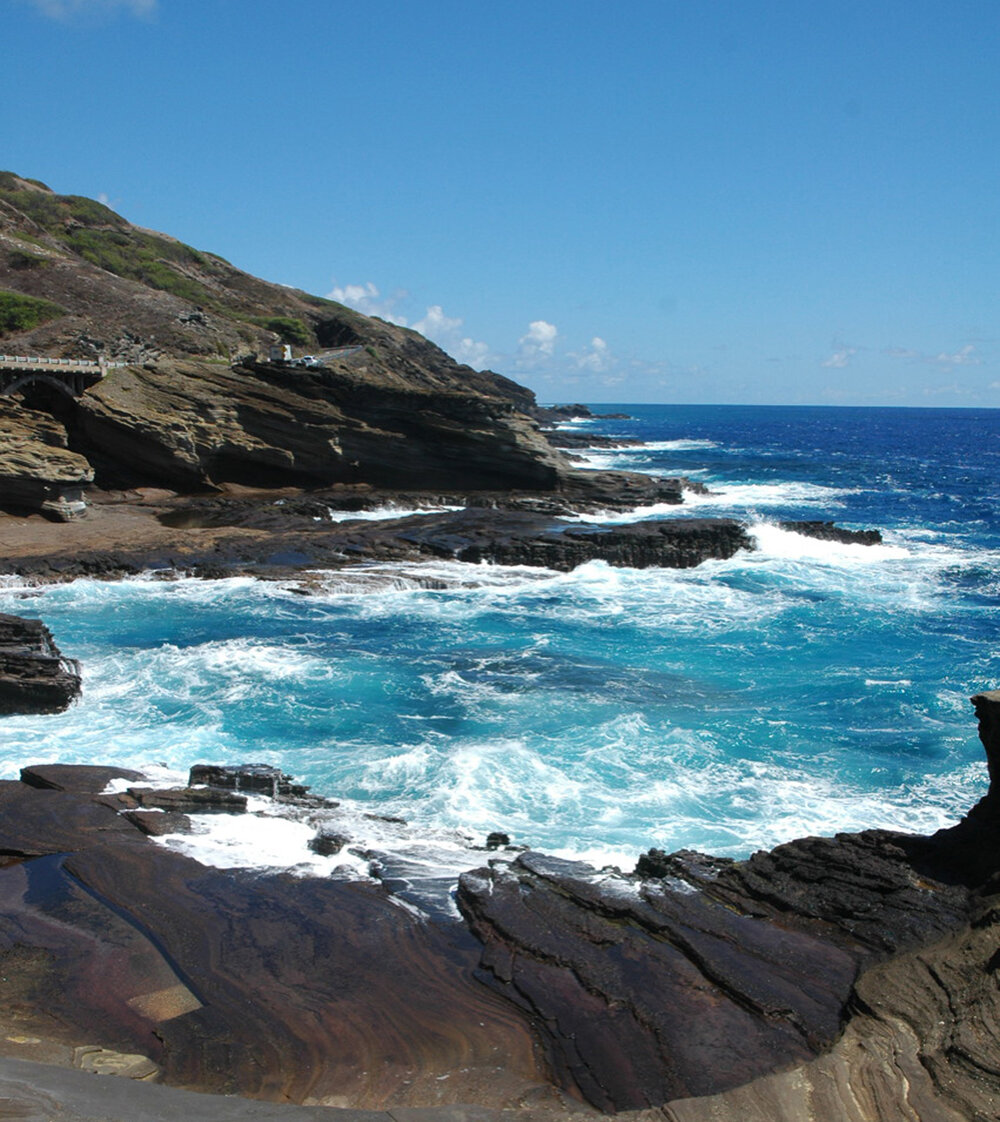 Hawaiian blue: I think this is the most beautiful place I have ever seen on earth; the water is astoundingly blue. It is in Honolulu, and has the unlovely name "the blowhole," because there is a hole in the rock where water spouts up. When I had a speaking engagement at Ss. Constantine and Helen Orthodox Church on the island, Jocelyn went along with me, and took this photo.
---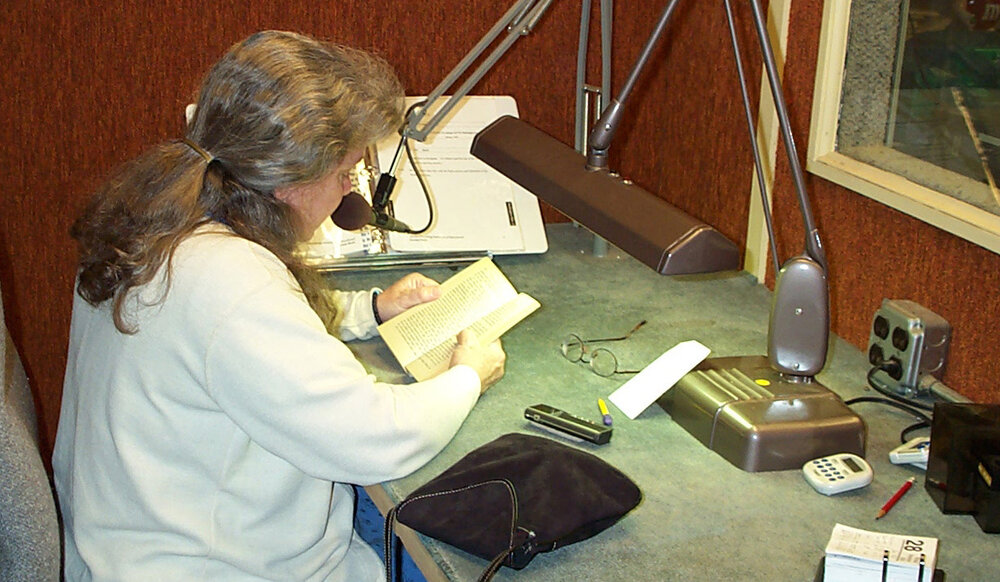 The Radio Reading Network: I have been a volunteer with the Radio Reading Network of Maryland since 1997. This Network broadcasts on closed circuit to special receivers, which are used by people who are blind or otherwise unable to read. Here I am reading the very last pages of the last book in C.S. Lewis' "The Chronicles of Narnia."
---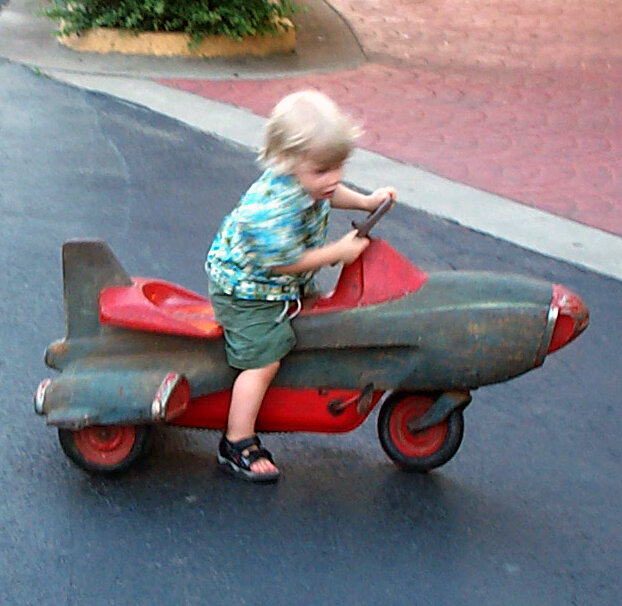 Rocket Car: Fintan rides the Murray "Sky Rocket" that I played with as a child.
---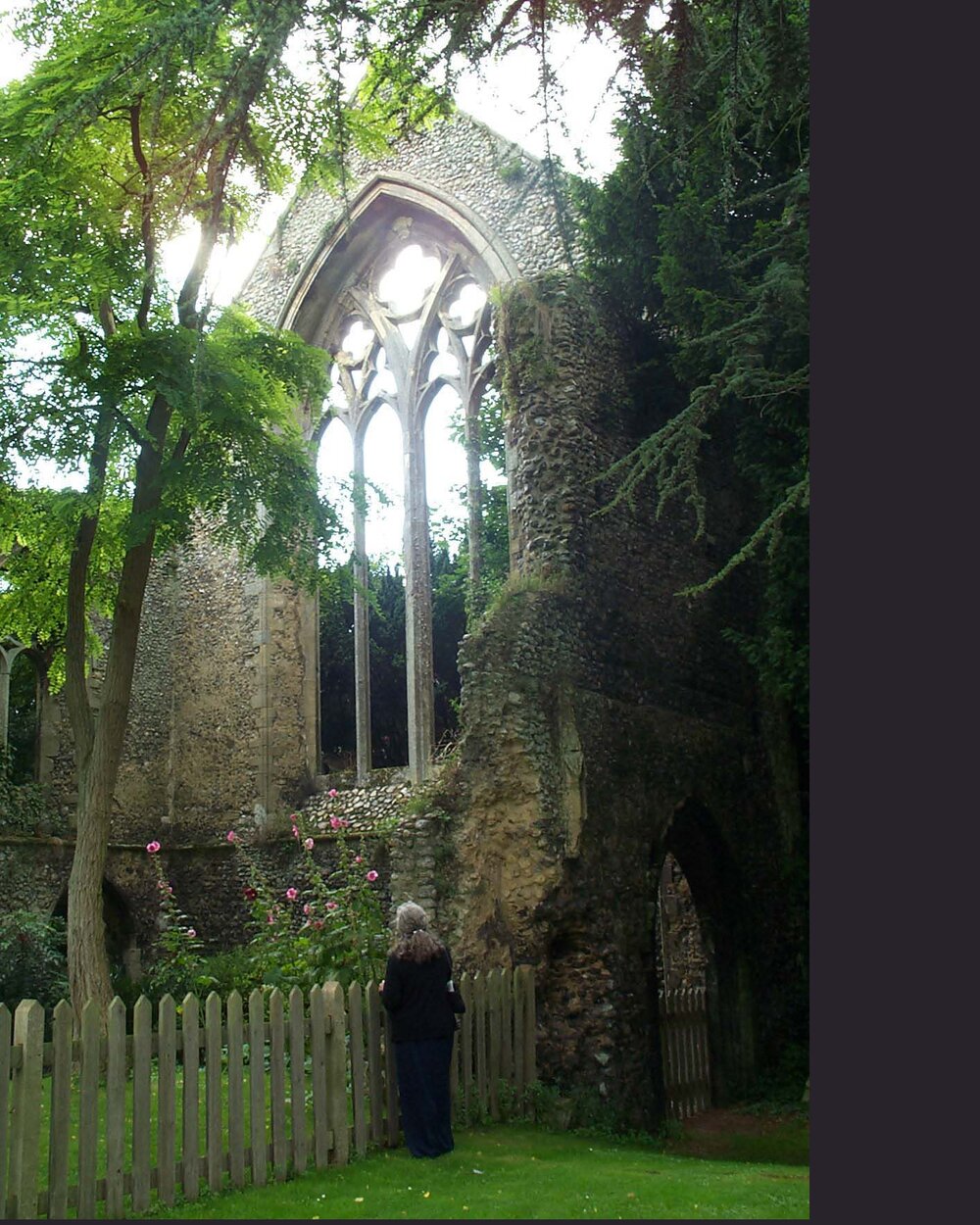 Walsingham: Gary took this photo of me in the ruins of the abbey at Walsingham, England.
---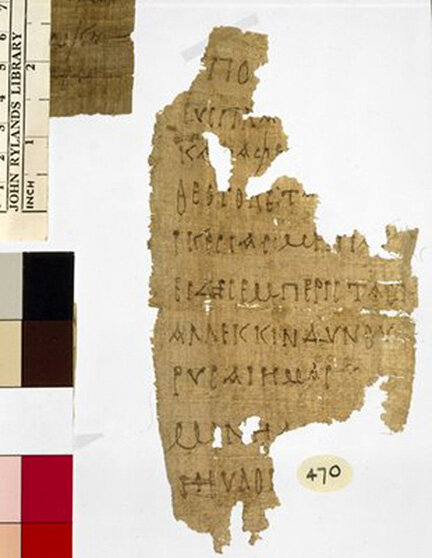 "Under thy compassion we take refuge…" This scrap of papyrus, dated to 250 AD, bears the earliest prayer yet discovered to the Virgin Mary . It is a prayer still used in the Roman Catholic and Eastern Orthodox Churches. It is one of the texts considered in my 2007 book, "The Lost Gospel of Mary: The Mother of Jesus in Three Ancient Texts."
The text is: "Under thy compassion we take refuge, Theotokos [Birthgiver-of-God]; do not disregard our prayers in the midst of tribulation, but deliver us from danger, O Only Pure, Only Blessed One."
---
Helen Keller flying a kite: I found these two photos in the August, 1956 issue of National Geographic and was really captivated by them. They accompany a long article about Alexander Graham Bell (unfortunately, the photographer's name is not given). In this photo, Helen Keller is flying a kite while visiting Bell's country home in Canada. The dramatic lighting reminds me of the storybook illustrations of N. C. Wyeth.
---
Helen Keller and Alexander Graham Bell: I love these expressive faces (and the classic beards). The National Geographic's caption reads: "Dr. Bell clasps Miss Keller's hand and taps out a message. John Hitz (left), superintendent of the Volta Bureau for the Deaf, and the inventor's father (center) await their turn to 'speak' to Miss Keller."