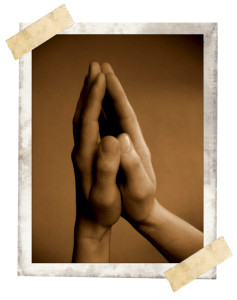 "Now let us have a little talk with Jesus, let us tell Him all about our troubles. He will hear us when we cry and He will answer by and by…" This old spiritual written by Clevant Derricks strikes a chord in my heart with it simple emphasis on prayer – "a little talk with Jesus."
And that's just what prayer is, a conversation between you and God. But it is so much more than that!
You see, the goal of the Christian life is to become like Christ. Orthodoxy calls this process of spiritual growth and maturity "theosis." This recalls the words of St. Athanasius when he taught that God had become flesh so that we might become like God. This wisdom, this insight, is what enlivens all of Orthodox theology.