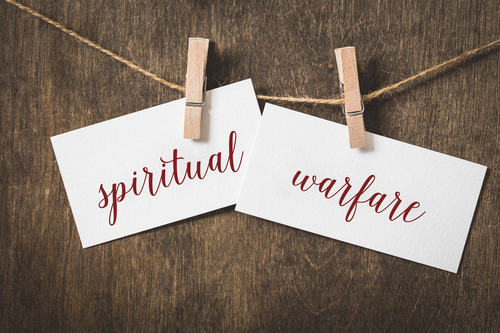 Let's face it, we live in a society that has exalted radical uncertainty to a virtue. Where the "really sophisticated" people pride themselves on being able to "see all sides" of an issue without ever coming down clearly on a position. Modern thinkers fear being labeled "fundamentalists" or "close-minded" and fear this so strongly that they fundamentally refuse to hold a position on anything except that they refuse to hold a position on anything. AND they are insistently close-minded to any opinion strongly held so that they can protect their status as "fair" and "open-minded."
What is it about clarity and conviction that scares us today? Is it the fear we will actually have to live up to a standard of conduct that is seen as "too restrictive" or imposes a common morality upon us? Maybe we simply aren't comfortable around those with strong convictions because it reveals our own lack of conviction. Or maybe we have thrown out so many time-tested social morays in favor of what seems "fair" that we simply have no foundation to stand on anymore.
In any event, our Orthodox Christian faith doesn't suffer from these limitations of modern humanity. And our Lord Jesus didn't mince words when He spoke concerning morality and choices and freedoms. In fact, His plain speech was what eventually left His enemies no choice but to try to destroy Him. It seems clear speech and plain wisdom are a mortal threat to a system built on passive-aggressive manipulation and the double-speak of those who always desire to justify themselves.
Look at our lesson today in 1 Timothy 1:18-20; 2:8-15:
Timothy, my son, this charge I commit to you in accordance with the prophetic utterances which pointed to you, that inspired by them you may wage the good warfare, holding faith and a good conscience. By rejecting conscience, certain persons have made shipwreck of their faith, among them Hymenaios and Alexander, whom I have delivered to Satan that they may learn not to blaspheme. I desire then that in every place the men should pray, lifting holy hands without anger or quarreling; also that women should adorn themselves modestly and sensibly in seemly apparel, not with braided hair or gold or pearls or costly attire but by good deeds, as befits women who profess religion. Let a woman learn in silence with all submissiveness. I permit no woman to teach or to have authority over men; she is to keep silent. For Adam was formed first, then Eve; and Adam was not deceived, but the woman was deceived and became a transgressor. Yet woman will be saved through bearing children, if she continues in faith and love and holiness, with modesty.
In our Epistle Lesson St. Paul has to confront some of his detractors in a very forceful way. He even encourages young Timothy to "wage the good warfare." St. Paul then goes on to say something that simply shocks me. He has two men who have apparently really tried to hurt his ministry, and St. Paul names them to young Timothy as both a warning and a lesson. He writes "By rejecting conscience, certain persons have made shipwreck of their faith, among them Hymenaios and Alexander, whom I have delivered to Satan that they may learn not to blaspheme."
Wow. I pray these men did learn not to blaspheme.
But let's focus on Paul's command to Timothy to "wage the good warfare." While this isn't something we hear a lot about, the idea of warfare or even the very real idea of "violence", is actually a quite common ideology in both the scriptures and the writings of the Orthodox Christian Fathers. This notion is that we Orthodox Christians are "at war" or that we must do "violence" to "fight" the spiritual war in the soul. We really aren't very used to thinking of our Orthodox Christian lives as "at war" but this idea is very much common through the centuries of the Christian Faith.
In fact, Jesus Himself said "Assuredly, I say to you, among those born of women there has not risen one greater than John the Baptist; but he who is least in the kingdom of heaven is greater than he. And from the days of John the Baptist until now the kingdom of heaven suffers violence, and the violent take it by force." 
The truth is the Faith is clearly warning us of a very real spiritual "war" that has eternal consequences and that we must learn how to "fight" this "war" well. If we do, then the warfare is actually "good warfare." But the only way for this warfare to be "good" is IF we embrace the reality of objective Truth that cannot be ignored if we are going to be healthy human persons. And the Faith gives us such an unshakable foundation by insisting we understand truth as a Person, and not just any Person, but exclusively the Person of Jesus Christ Himself! I will be able to wage good warfare for the health of my soul and for my own salvation by aligning myself to and living my life LIKE Jesus Christ. Then, and only then, can I face the attacks against my own peace and my own spiritual freedom with any fidelity to my relationship with Jesus.
Today, let's be adults when it comes to clear teachings, and let's be children when it comes to trust and love. Let us take St. Paul's command to St. Timothy as our own and learn how to wage a good warfare in our own souls for our salvation and for the salvation of the world by being Orthodox on Purpose!
P.S. Dear Lord, Show us how to rise above both the visible and invisible enemies. Place in us a power from on high; encompass us with your almighty right hand; keep us under the protection of your wings; fortify us with love for one another and grant us unshakable peace. Amen
A Special Message From Fr. Barnabas: Once a year we come to you who find these devotionals helpful and ask you to make Faith Encouraged Ministries part of your year-end giving. Please consider a special financial gift to this media outreach that is reaching people all over the world with the message of eternal joy in Christ. A gift of $20, $50, or more is your vote to keep us going for the next year. And if you want to become a special ministry friend, consider joining our monthly donors on Patreon. Here's the link for a one-time gift – https://faithencouraged.org/make-a-donation