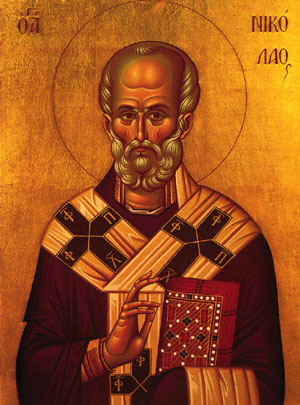 "I'm their leader! Which way did they go?" I have a cap with two bills on it, one in the front and one in the back with that slogan on it. It's funny because it's so often true.
Leadership is always such a rewarding and challenging calling. In fact, if you could get most leaders to share their deepest and most honest feelings, you would find that most leaders feel quite inadequate for that calling, and usually spend at least some time second-guessing their abilities to truly lead anyone, even themselves.
The truth is leaders aren't immune to these feelings any more than most of the population. The difference is the sense of vision and clarity that leaders often have as to which direction they should go. Vision makes leadership possible, and a lack of vision reduces any leader to merely a caretaker of an organization or company, or group.
And yet, something terrible happens when there is no leadership – nothing. Of course, something terrible happens when no one follows leadership as well!
Look at our lesson today in Hebrews 13:17-21:
Brethren, obey your leaders and submit to them; for they are keeping watch over your souls, as men who will have to give account. Let them do this joyfully, and not sadly, for that would be of no advantage to you. Pray for us, for we are sure that we have a clear conscience, desiring to act honorably in all things. I urge you the more earnestly to do this in order that I may be restored to you the sooner. Now may the God of peace who brought again from the dead our Lord Jesus, the great Shepherd of the sheep, by the blood of the eternal covenant, equip you with everything good that you may do His will, working in you that which is pleasing in His sight, through Jesus Christ; to whom be glory for ever and ever. Amen.
I am particularly drawn to the wisdom today in our Epistle Lesson because its wisdom is not just for those who would-be leaders, but also for those who are called to the equally difficult task of following leaders. Both of these callings require being awake to the principles of just how any group forms and achieves its objectives and hopes and dreams. The servant Leadership of St. Nicholas, who we remember today, has all the marks of true Christian Leadership!
The First Principle is Leaders Lead. That's what leaders do. But this Christian leadership is based on service rather than driving people. True Leadership flows from service. This is why I love the writings of "Start with Why" author Simon Sinek. Sinek insists that "leaders eat last" and this emphasis on Leadership being primarily about example and service isn't some new discovery. Far from it. It is the very center of the Way Jesus led His disciples and offered His leadership to the world.
The Next Principle is Leaders Need Followers. Leadership that doesn't inspire followers goes nowhere fast! But following is just as difficult as leading, sometimes even more difficult than leading! And that's because following requires trust, confidence, love, and humility. These traits are not so very common in most of our lives. I never will forget the advice an old preacher once gave me. He said, "Son, you can say anything you need to to a person who knows you love them." The hard work of leading takes love, and the hard work of following takes the same!
The Last Principle is Leaders and Followers need each other. The sickness of a "lone ranger" mentality that passes itself off as courage today, especially when it comes to the spiritual life, is particularly deadly to our souls. The God Who made us made us for communion, and that means both Leaders and Followers must appreciate the reality of needing each other. And that truth should translate into mutual respect and devotion to one another.
These Principles of Leaders and Followers are meant to drive us to one another, be grateful for one another, and learn to depend on one another. The fruit of this wisdom is always both strong communities and maturing believers. The lives of the Saints reflect this wisdom to us over and over again as the Fathers and Mothers of the Church tell us of the spiritual value of obedience, and the much-needed wisdom of seeking and following a spiritual father for each of us.
Today, you will find yourself in leadership roles and following roles throughout your life. Learn to be grateful for these times and mine all the wisdom you can from these moments. In staying awake to the hard work of Leading and Following you'll discover why we are called to be Orthodox on Purpose.
P.S. Dear Lord, thank You for the life of Your servant, Nicholas of Myra. His life is an icon of a true servant that others wanted to follow. Grant me, O Lord, the attentiveness and wisdom to learn from this holy saint how loving others and defending others, and being generous to others forms Your character in my heart. Amen.
A Special Message From Fr. Barnabas: Once a year we come to you who find these devotionals helpful and ask you to make Faith Encouraged Ministries part of your year-end giving. Please consider a special financial gift to this media outreach that is reaching people all over the world with the message of eternal joy in Christ. A gift of $20, $50, or more is your vote to keep us going for the next year. And if you want to become a special ministry friend, consider joining our monthly donors on Patreon. Here's the link for a one-time gift – https://faithencouraged.org/make-a-donation