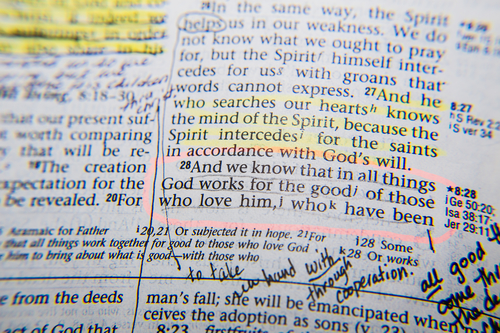 I read this quote from St. Paisios and my heart both lept for joy and sank into despair: "Completely have trust in God, leave everything in His hands, and believe that His love will act for your own benefit."
What joy and what an awesome invitation.
But I can't accept this invitation to trust God if I don't spend the time to get to know Him. How can I trust someone I don't know? St. Paisios is truly free to leave everything in God's hands BECAUSE he knows and loves God. This wisdom he shares with us is the product of a disciplined life of getting to know God. Now you may think "But father, he's a monk and a saint, and I am neither." It is a profound mistake to believe this knowledge of God is only for the few. You were made to know God. You were made with the ability to know Him and to know Him so well that you come to love Him. And when you purposefully embrace this truth, you will see the wisdom of the Faith in being the perfect training place to live a life where you KNOW that "in everything God works for good with those who love him…"
Look at our Lesson today in Romans 8:28-39:
Brethren, we know that in everything God works for good with those who love him, who are called according to his purpose. For those whom he foreknew he also predestined to be conformed to the image of his Son, in order that he might be the first-born among many brethren. And those whom he predestined he also called; and those whom he called he also justified; and those whom he justified he also glorified.
What then shall we say to this? If God is for us, who is against us? He who did not spare his own Son but gave him up for us all, will he not also give us all things with him? Who shall bring any charge against God's elect? It is God who justifies; who is to condemn? Is it Christ Jesus, who died, yes, who was raised from the dead, who is at the right hand of God, who indeed intercedes for us? Who shall separate us from the love of Christ? Shall tribulation, or distress, or persecution, or famine, or nakedness, or peril, or sword? As it is written, "For thy sake we are being killed all the day long; we are regarded as sheep to be slaughtered." No, in all these things we are more than conquerors through him who loved us. For I am sure that neither death, nor life, nor angels, nor principalities, nor things present, nor things to come, nor powers, nor height, nor depth, nor anything else in all creation, will be able to separate us from the love of God in Christ Jesus our Lord.
St. Paul insists that "we KNOW (emphasis mine) that in everything God works for good with those who love him, who are called according to his purpose." Paul is writing to the Church in Rome in anticipation of him coming to visit and work with the Roman Church. This Church is made up of both Jews and Gentiles and is extremely influential since it is the Church formed in the capital of the Empire. St. Paul has been encouraging these Roman Christians to stay faithful and to deal with their proximity to power in a Christian way, especially since the Christians were a minority and a persecuted minority at that.
St. Paul gives these Roman Christians, and, by extension, us as well, three powerful insights to prove his insistence that we can KNOW God is at work in everything in our lives for good!
First, St. Paul tells us that God will work good from everything in our lives BECAUSE we who love Him are meant to be LIKE Him! Some have tried to make this verse say that God "predestined" some to be saved. But the verse is building on St. Paul's sure knowledge that God is at work for good in our lives because His Purpose is to make us like Himself! And being like Him is what we need above all things.
Next, St. Paul reminds us that God is "for us." God has no ulterior motives. He wants us to achieve our true purpose to be like Him. And if He's on our side, we KNOW nothing in our lives can destroy us if we stay focused on His Purpose for us!
Finally, St. Paul reminds us that nothing can separate us from God. There is no power stronger than His Purpose for us. Nothing external, no problem, no power, no persecution is stronger than His love for us. The only thing that can separate us from Him is our own self-will focused on comfort and ease rather than His Purpose for our lives to be made Like Him!
Today, do you KNOW that everything in your life is meant and intended for the good of making you like Christ? Nothing is stronger than God's purpose for you if you will KNOW this in every circumstance. Do this and you will understand why you are called to be Orthodox on Purpose!
P.S. Dear Lord, You mean every moment of my life to be for my good, even the tragic and the difficult. Those difficult moments are "redeemed" for my good as I love and trust You for the outcome. And when the outcome looks like "defeat" Your love turns it inside out and further forms the character of Christ within me. Please help me to see this reality even when I am in pain or fearful. Then, even those moments become a place where I learn to know and love You more! Amen