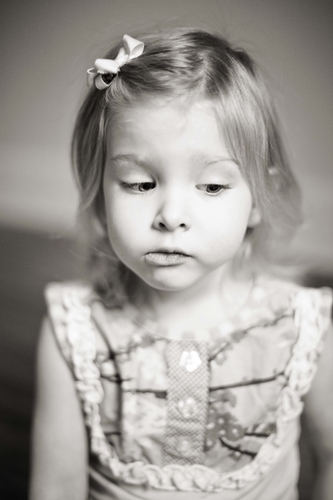 "Oh, come on. You know good and well I didn't mean that the way you are taking it!" Frankly, I couldn't get over that this person so misunderstood me. It almost felt like it was on purpose to discredit what I was saying. After a few deep breaths, and dialing back my wounded ego, I stopped and asked this person "Why did you think I meant that by what I said?"
After a few minutes of actually listening, I learned some really valuable insights. One insight was that I had said what I said badly! Another insight was I had assumed (always dangerous) that this person knew me better than they did. And that's a mistake. Now that my ego was sufficiently corrected, I could go back and communicate my thoughts to this person with a better understanding of what they needed to hear me as I meant to be heard! And that's really valuable work, dear one! I recommend it to you!
But make no mistake unless I was willing to do that work we would not have communicated. What is the motivation necessary to reach real communication?
Look at our lesson today in 1 Corinthians 13:4-13; 14:1-5:
BRETHREN, love is patient and kind; love is not jealous or boastful; it is not arrogant or rude. Love does not insist on its own way; it is not irritable or resentful; it does not rejoice at wrong, but rejoices in the right. Love bears all things, hopes all things, endures all things. Love never ends; as for prophecies, they will pass away; as for tongues, they will cease; as for knowledge, it will pass away. For our knowledge is imperfect and our prophecy is imperfect; but when the perfect comes, the imperfect will pass away. When I was a child, I spoke like a child, I thought like a child, I reasoned like a child; when I became a man, I gave up childish ways. For now we see in a mirror dimly, but then face to face. Now I know in part; then I shall understand fully, even as I have been fully understood. So faith, hope, love abide, these three; but the greatest of these is love. Make love your aim, and earnestly desire the spiritual gifts, especially that you may prophesy. For one who speaks in a tongue speaks not to men but to God; for no one understands him, but he utters mysteries in the Spirit. On the other hand, he who prophesies speaks to men for their upbuilding and encouragement and consolation. He who speaks in a tongue edifies himself, but he who prophesies edifies the church. Now I want you all to speak in tongues, but even more to prophesy. He who prophesies is greater than he who speaks in tongues, unless someone interprets, so that the church may be edified.
St. Paul wants us to know that our true and best destiny is to be "fully understood." Wow, really? Fully understood? Sounds wonderful. But I won't get to that place of being fully understood without a serious and focused journey to such a place. In fact, my great temptation is to insist on being fully understood before I've done the maturing work necessary to reach that lofty place!
So, what's the journey to be fully understood, to be spiritually mature, to be free from childish ways?
As always, this journey begins with love. And I'm not talking about the syrupy sentiment that tries to pass itself off as love nowadays, but the robust and substantial love that is embodied in Jesus Christ. This is a love that is patient, kind, not jealous, not boastful, arrogant, or rude. Ouch! This love that I'm talking about assumes not the worst, but the best. Doesn't give up and isn't easily offended. When I do the hard spiritual work to exude that kind of love, I will be fully understood as I understand! And this self-knowledge then invites me to love God more so that this self-awareness leads to a deeper life of repentance and spiritual maturity.
This journey also insists that I embrace the process and not spiritual magic. It is, after all, a growing-up process. You've done that in your physical life – have to grow up. So, why should your spiritual life be any different? Growing up requires not just a personal maturity but humility that is willing to be taught, willing to learn good habits, and willing to set my ego aside for wise instruction. A teachable person is understandable. A person who isn't willing to learn is always misunderstood. No wonder the Lord commands us to love our enemies! In seeing the ability to even learn from those with whom you disagree, I finally abandon the pride of "us vs. them" and every person becomes valuable to me.
Today, are you loving and teachable? Are you willing to finally admit it's time to spiritually grow up? All you need for this journey to be understood is right at your feet in the wisdom of the Orthodox Christian Faith. And it begins when you square your shoulders and become Orthodox on Purpose!
P.S. Dear Lord, You are so loving and accepting that You love and care for me more than I can ever imagine. No wonder You place in my life people who are meant to challenge me to grow up and humbly learn wisdom. Grant me the peaceful insight to see every person I encounter today in that light. Amen.