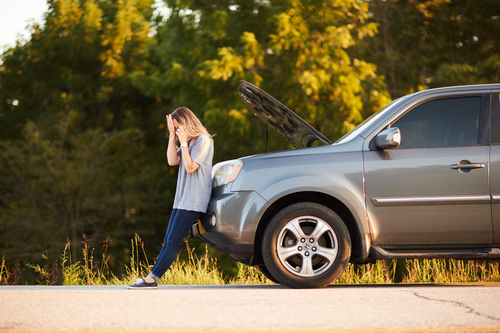 All too often we spend our lives waiting for that perfect moment when everything is going "right" and all around me is positive and affirming. And, the longer we live, the more disillusioned we become because that "moment" seems to never come!
Oh, to be sure, there are flashes of "just right" in our lives. Those moments when all the traffic lights are green when you're in a hurry to get someplace. The kids get up and get themselves dressed after having let you sleep in on a Saturday morning. Sure, there are times like that. But what about the everyday peace I so long to experience? It just always seems to be just beyond my grasp. And it never fails, things are all rocking along fine, and then "boom" out of nowhere comes an unexpected challenge that throws me off balance and into "panic" mode!
How do we overcome being exhausted and addicted to either despondency or elation?
Look at our lesson today in John 14:27-15:7:
The Lord said to his disciples, "Let not your hearts be troubled, neither let them be afraid. You heard me say to you, 'I go away, and I will come to you.' If you loved me, you would have rejoiced, because I go to the Father; for the Father is greater than I. And now I have told you before it takes place, so that when it does take place, you may believe. I will no longer talk much with you, for the ruler of this world is coming. He has no power over me; but I do as the Father has commanded me, so that the world may know that I love the Father. Rise, let us go hence.

"I am the true vine, and my Father is the vinedresser. Every branch of mine that bears no fruit, he takes away, and every branch that does bear fruit he prunes, that it may bear more fruit. You are already made clean by the word which I have spoken to you. Abide in me, and I in you. As the branch cannot bear fruit by itself, unless it abides in the vine, neither can you, unless you abide in me. I am the vine, you are the branches. He who abides in me, and I in him, he it is that bears much fruit, for apart from me you can do nothing. If a man does not abide in me, he is cast forth as a branch and withers; and the branches are gathered, thrown into the fire and burned. If you abide in me, and my words abide in you, ask whatever you will, and it shall be done for you."
If you want to keep your heart from being troubled, look what Jesus says to you today!
First, He gives them His peace. "My peace I give to you." The Lord's peace is informed by both the present and the future. The Lord lives with the sure knowledge of the end of all these troubles being the glory of God and eternal life with the Father. This peace is impregnable against the temporary troubles of passing time.
Next, He promises them His return. "I go away, and I will come to you." No matter what our present circumstances, our Lord is not leaving us in them, but coming for us. And His return sets all things right. The power of a sure promise gives hope even in the darkest moments, as long as we don't allow the darkness of a moment to blind us to that promise.
Finally, He reveals the Source of their strength. "He who abides in me, and I in him, he it is that bears much fruit, for apart from me you can do nothing." External circumstances are always in flux, and most of the time we have no control over them. But internal peace is always governed by eternal realities. As I learn to allow His strength to shape my internal life, my thoughts, and my choices, my peaceful soul sets me free to be "at peace" no matter the storm raging in my life.
Today, are you a peaceful person? Are your external circumstances, the daily events of everyday life, determining your inner attitude and demeanor? Or is your inner peace allowing you the freedom of clear and focused choices regardless of the events surrounding you? The Lord Jesus has left us His peace to shape our inner life to be calm and peaceful no matter what's happening to us on the outside and that peace that doesn't come from any earthly place, sets us free to see clearly, stay focused, and be a source of hope and joy to all around us. This is the life you were meant to have. This is being Orthodox on Purpose!
P.S. Dear Lord, life is hard right now. My heart is troubled and I am afraid. I want to be in control of everything around me and it seems the harder I try the more out of control I feel. I need Your help. I need Your strength and insight to protect my heart from being troubled and afraid. Because when I give in to panic or fear I always make things worse! Please help me pass through these moments in my life with a focus on You and Your faithfulness. Amen