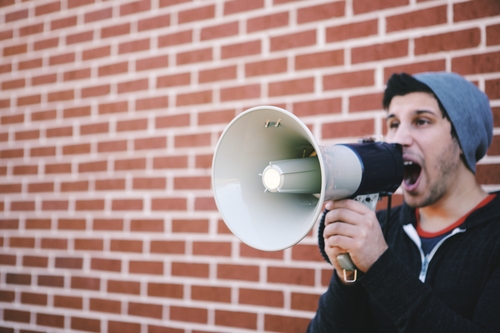 In pagan Greek mythology, Hypnos is the god of sleep and his brother is Thanos, the god of death. They both live in Hades and Hypnos lives in a cave that is the mouth of the River Lethe and that means "forgetfulness." I'm sensing a symbolic opportunity here!
And the symbolic opportunity revolves around the persistent imagery of most all religions in teaching that we have to "wake up" to this or that truth to escape the troubles of life. And Christianity is no different in this call to "wake up." Even secular society (Secular 3, society that is. Let the reader be attentive) now revolves around the language of "waking up" and being attentive to this or that injustice.
Being told to "WAKE UP!" is a very common message in human history. But the issue is "wake up" to what and what is motivating this call to attentiveness?
Look at our lesson today in Ephesians 5:8-19:
Brethren, walk as children of light (for the fruit of light is found in all that is good and right and true)All of us struggle with the hard work of attentiveness and try to learn what is pleasing to the Lord. Take no part in the unfruitful works of darkness, but instead expose them. For it is a shame even to speak of the things that they do in secret; but when anything is exposed by the light it becomes visible, for anything that becomes visible is light. Therefore it is said, "Awake, O sleeper, and arise from the dead, and Christ shall give you light." Look carefully then how you walk, not as unwise men but as wise, making the most of the time, because the days are evil. Therefore do not be foolish, but understand what the will of the Lord is. And do not get drunk with wine, for that is debauchery; but be filled with the Spirit, addressing one another in psalms and hymns and spiritual songs, singing and making melody to the Lord with all your heart.
All of Ephesians 5 is St. Paul warning the Ephesian Christians about the intoxicating and anesthetizing effects of immorality on a person's life. He warns them that the basic difference between being immoral and being moral all revolves around being either gripped by darkness and asleep to the effects of shameful living or being a child of the Light, awake to wisdom and disciplined choices. As well as the ability of this attentive living to tame your passions and live free from the slavery of darkness.
We all struggle with the hard work of attentiveness, and we are all tempted by the easy slumber of darkness and selfish living. So, what is the answer and how do we live attentive, awake lives?
The Fathers of the Church give us the three-fold path of spiritual growth and growing a disciplined life where our passions are tamed and useful to our lives. This three-fold path is often described as Purgation, Illumination, and Union (or Communion). But notice, St. Paul ties this awakening to the Resurrection of Jesus Christ. As in all of Orthodoxy, the spiritual labor of attentiveness is always (and I mean ALWAYS) connected to Jesus, the Author, and Finisher of our Faith. And this is so very important because this connection reveals the ultimate goal of our spiritual labor isn't, as in other religious and even secular calls to "wake up", some self-improvement goal or even the goal of doing justice in society. No, our Orthodox Faith insists this waking up has everything to do with entering into the Life of Jesus Christ. It is only this significant and perhaps even subtle distinction that sets us free from mere moralizing and insists on a higher focus that actually sets us free from the darkness and sleep of pride!
This three-fold path insists on an interior waking and attentiveness to the darkness of my own heart instead of the distractions of lesser exterior goals that only feed a falling asleep to my own inner struggles. I must "wake up" to the need for a liturgical life, an ascetic life, and a generous life. It is this triple awakening to the power of the rhythm of prayer to form my inner self and keep me attentive to God, a self-imposed insistence on spiritual labors that guard my life against the slumber of undisciplined passions, and the power of generosity to keep me awake to God generosity towards me in His precious and life-giving salvation in His Church.
Today, are you truly awake? Is the purposeful practice of your life really setting you on the path to spiritual freedom from self-centered living? Are you Orthodox on Purpose?
P.S. Dear Lord, You once again awaken me from the sleep of the night to fill my day with the power of Your Grace. Once again, You give me this moment, this day of light to finally awaken to the Light that never knows darkness. You set before me all the wisdom of Your saints. But most of all, my precious and life-creating God, You set before me Your So, our Lord Jesus, Who IS the Light of the World. And You lovingly call me to "WAKE UP" to the path that leads to resurrection. Thank You, Lord. Amen.