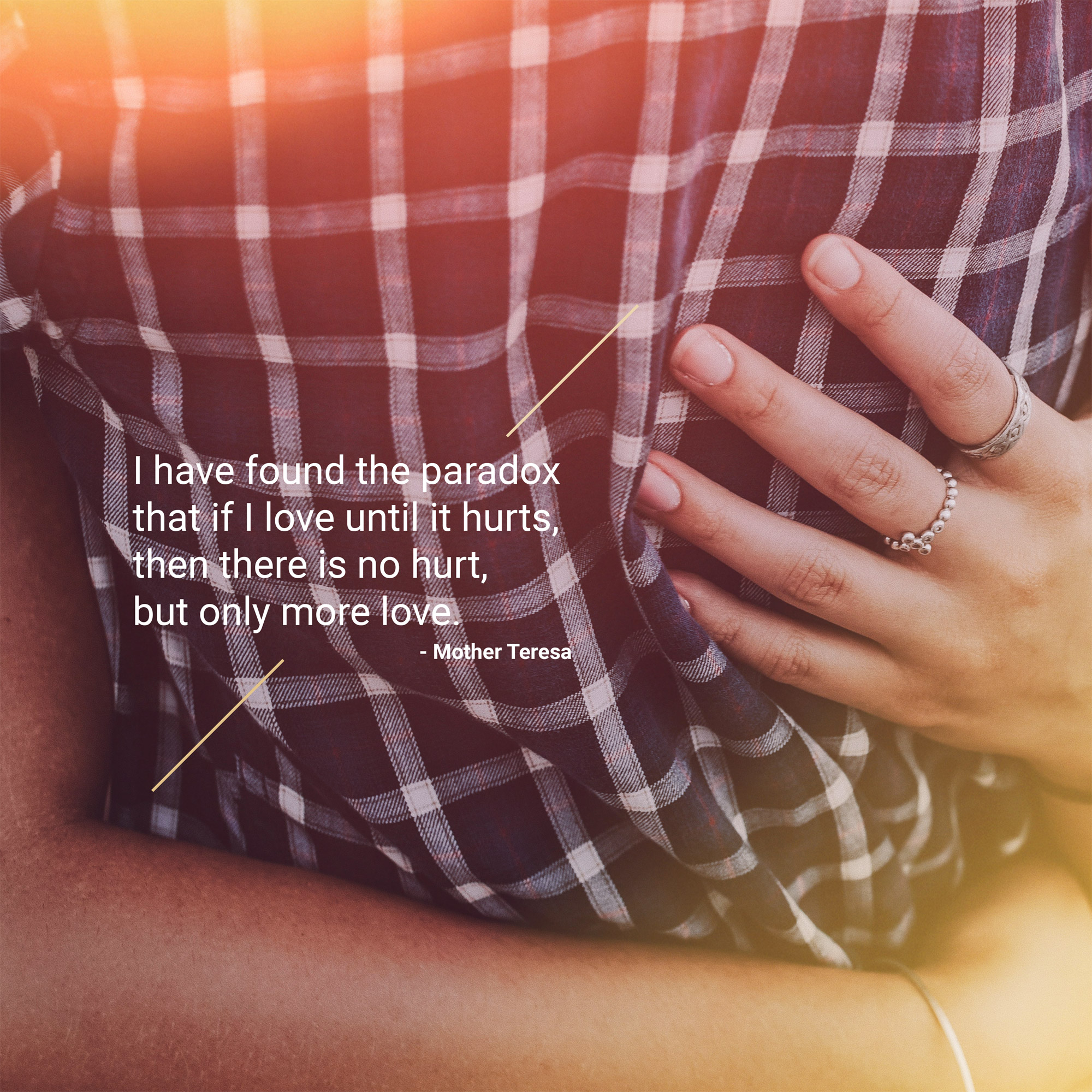 Science struggles with paradox. In fact, our whole Western philosophy since the Enlightenment (so-called) has fought against the very idea of paradox. We want things in our world neat and in order. We want to be able to predict how our world will behave, and we want, above all, to feel safe! And yet…
Take light for instance. Science has discovered through quantum physics that light is both a particle AND a wave! Both? Yes, both. And this paradox means that fundamentally, our world is, and probably will always remain a mystery. But the gift of mystery and paradox is humility and wonder. Both of which are absolutely necessary for me to enter into a relationship with my Creator.
And I know that people struggle with this notion. I know I struggle with it. My mind wants to "solve" every paradox and every place of tension, and yet, paradox and mystery are absolutely necessary if we prideful humans are ever going to be made humble enough to love the uncreated God and love even those who hate us. We are going to have to make peace with tension and paradox if we are ever going to be truly Orthodox. Paradox is a feature, not a bug!
Look at our Gospel Lesson today in Luke 9:23-27:
The Lord said to his disciples, "If any man would come after me, let him deny himself and take up his cross daily and follow me. For whoever would save his life will lose it; and whoever loses his life for my sake, he will save it. For what does it profit a man if he gains the whole world and loses or forfeits himself? For whoever is ashamed of me and of my words, of him will the Son of man be ashamed when he comes in his glory and the glory of the Father and of the holy angels. But I tell you truly, there are some standing here who will not taste death before they see the kingdom of God."
Our Lord is once again offering His disciples insight and wisdom into how to embrace this mystery of life as an invitation to be truly human, to be truly free. And the purpose of this humanity, this freedom, is to enter into the amazing invitation by God, the Uncreated, to become His companions. And the only way to do this is the paradox of faith: Whoever saves his life will lose it; whoever loses his life for My sake will save it. What good is it to gain the whole world and lose one's soul?
The power of this wisdom means I cannot reduce my faith to automatic pilot. The Fathers insist that wakefulness is always necessary to actually break the "gravitational pull" of a selfish world and escape the all too easy selfish focus on my own pleasure. But this wakefulness will "feel" like death in the sense that I am really invited to "die" to the shallow expectations of success and achievement as measured by this world and "come alive" to the real measure of success in becoming what we were all created to become: fit companions for the Uncreated God. It is only this cosmic goal that is worth abandoning the fantasy of success and achievement that ends at the grave!
Today, please know that this struggle to enter into the paradox of faith is a daily struggle, and necessary, sometimes it's moment by moment! Don't let that surprise you or discourage you. No, turn once again today to the invitation of your faith through Christ and shoulder the cross of paradox, knowing it will take you to the place where your fantasy life will die and your authentic self will be revealed. Know it is the daily practice of the Faith that enables you to "not be ashamed" of the paradox of Jesus Christ and His wisdom in a world that seems to always offer us the exact opposite of His wisdom. Embracing the paradox of Orthodoxy will enable you to be Orthodox on Purpose.
P.S. Dear Lord, I don't want You to be ashamed of me. And I know You don't want to be ashamed of me. The key is me not being ashamed of You. And the important spiritual maturity for me to attain is the paradox of Your grace and mercy to transform my life to become by grace what Christ is by nature. Please give me the strength to stay awake to this daily work of Your grace in my life. Amen.