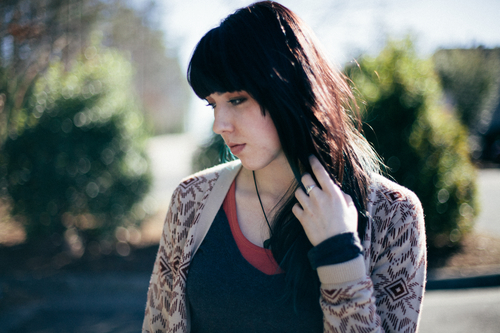 It was a bit of a surprise to me. In fact, it was such an unexpected revelation about myself that I am still processing this information to this day. I was embarrassed. You see, I have never had a hard time being in front of a lot of people. It was just never much of a problem for me. In fact, I kind of enjoyed it. So, imagine my surprise when I was in front of all my co-workers and they were praising me for a job well done. You see, I was the promotions director for a large Evangelical ministry and we were trying something new in the way of a special event, and it was a rousing success. I was the lead on this project and everyone was clapping and saying that I had done a wonderful job. And I was so embarrassed that I actually turned away to try to hide how utterly uncomfortable I was!
What was going on? Why was I feeling this way? I was at a loss for words! Me! Well, needless to say, this became a source of conversation with my counselor and my spiritual father even years later.
But that's the nature of embarrassment or shame, it makes you timid and silent.
Look at our lesson today in 2 Timothy 1:1-2; 8-18:
Paul, an apostle of Christ Jesus by the will of God according to the promise of life which is in Christ Jesus,

To Timothy, my beloved child:

Grace, mercy, and peace from God the Father and Christ Jesus our Lord.

Do not be ashamed then of testifying to our Lord, nor of me his prisoner, but share in suffering for the gospel in the power of God, who saved us and called us with a holy calling, not in virtue of our works but in virtue of his own purpose and the grace which he gave us in Christ Jesus ages ago, and now has manifested through the appearing of our Savior Christ Jesus, who abolished death and brought life and immortality to light through the gospel. For this gospel I was appointed a preacher and apostle and teacher, and therefore I suffer as I do. But I am not ashamed, for I know whom I have believed, and I am sure that he is able to guard until that Day what has been entrusted to me. Follow the pattern of the sound words which you have heard from me, in the faith and love which are in Christ Jesus; guard the truth that has been entrusted to you by the Holy Spirit who dwells within us.

You are aware that all who are in Asia turned away from me, and among them Phygelos and Hermogenes. May the Lord grant mercy to the household of Onesiphoros, for he often refreshed me; he was not ashamed of my chains, but when he arrived in Rome he searched for me eagerly and found me – may the Lord grant him to find mercy from the Lord on that Day – and you well know all the service he rendered at Ephesos.
St. Paul is trying to encourage his spiritual son, St. Timothy, to not be ashamed of the fact that his mentor was in prison. And Paul does this by directing young Timothy to Jesus Christ, and not himself!
Look at what Paul says to Timothy about how to overcome the temptation to be ashamed:
First, Jesus Christ is our source for Grace, Mercy, and Peace. Our peace, our confidence isn't in some religious philosophy but in a Person. Our focus is on Jesus Christ, not our present (and fleeting) circumstances. He is our focus. And when we are focusing on Christ, we are able to better focus on others and even ourselves. It's when we start getting that backwards that we get discouraged, embarrassed, and ashamed. Just look at the sad mess of any church politics and you can see how focusing on that mess will make you ashamed of the Faith!
Next, Jesus Christ is our source for Power. We can't depend on our own strength or even the collective strength of our community. As wonderful as that may be at times, it is never enough to overcome the temptation to shame or timidity. We have to stay connected to the Lord Jesus and lean on His Power because He is the One Who saved us and He is the One Who called us and His purpose is what motivates us.
So, today, do you find yourself ashamed of being a Christian at times? Sure, we all do. But we aren't called to that dead end emotion. We are called to focus on Christ and His strength so that we can live everyday as Orthodox on Purpose.
P.S. We are in our End-Of-The Year giving campaign. Please consider a gift to Faith Encouraged Ministries this year to help us in 2021! Thank You. Just go to our Donation Page to give. Your gift is secure and it is tax deductible.