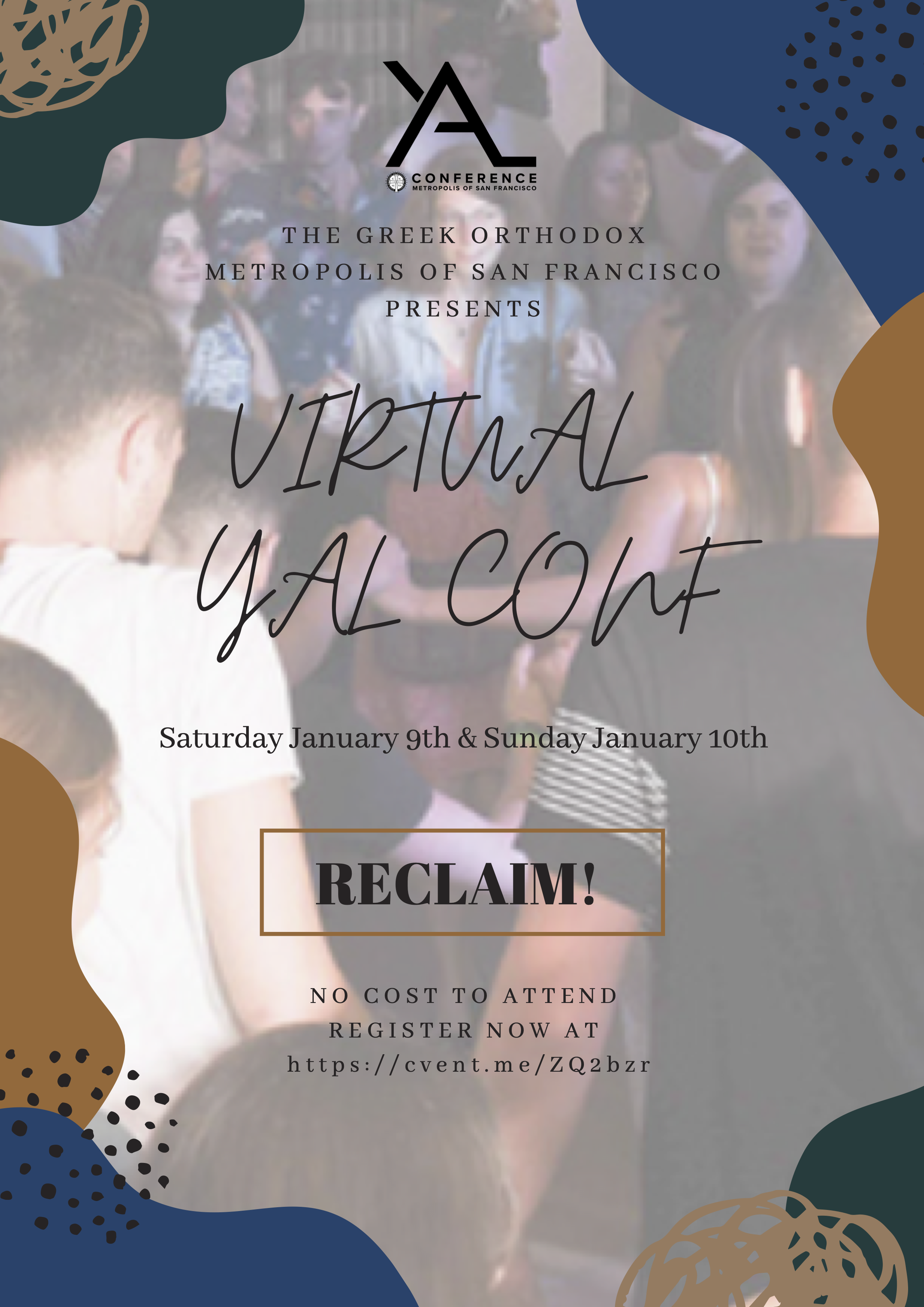 I am honored to be one of the speakers at this YAL Conference next month. And the GOOD NEWS is it's no cost AND you can register from anywhere to participate! 
My topic is Maintaining Connection amidst Social Distancing. Some of the other speakers are people you know and respect. Just look at this line-up!
Steven Christoforou, Director of Youth and Young Adult Ministries, Greek Orthodox Archdiocese of America
Dr. Ann Bezerrides, Director of the Office of Vocation & Ministry – Hellenic College Holy Cross
Fr. Jordan Brown, Sts. Peter & Paul – Boulder, Colorado
Fr. Paul Paris, Holy Trinity Greek Orthodox Cathedral – Portland, Oregon
Fr. Christopher Retelas, St. John the Baptist – Anaheim, California
Fr. Tom Tsagalakis, Holy Apostles Greek Orthodox Church – Shoreline, WA
George Papageorge, Metropolis of San Francisco Family Wellness Ministry Director
Pres. Pat Tsagalakis, Metropolis of San Francisco Family Wellness Assistant Director
Kyra Limberakis, Director of the CrossRoad Institute
With a group of speakers like this, you are not going to want to miss this virtual event! Learn to RECLAIM your Faith at this exciting Virtual Conference!
Register HERE – https://web.cvent.com/event/fb613b6d-a150-403d-9852-5ec9accf46aa/summary
And check out the Instagram Site – https://www.instagram.com/yalconference/
Please share this with your Young Adults in your Parish and across your Metropolis!
I hope to "see" you in January!