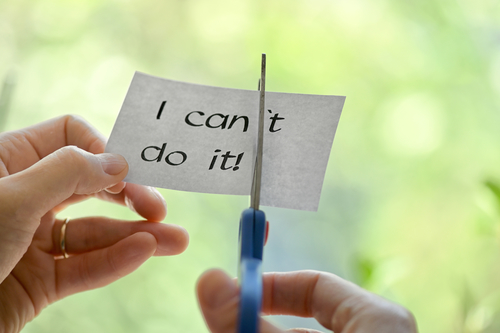 "Attitude determines Altitude!" Yes, I know this is a trite, self-help phrase, but it also happens to be true. The person who finds a way to find the positive and the helpful in any situation will always have a life oriented toward joy. And that person who seems to find the dark cloud in every silver lining will always be the one who's attitude is weighed down with despondency.
Of course, the father of the Church knew this and that's why they often warned each other of the powerful delusion that despondency brings. It's all too easy to focus on the negative and expect the worst. But that is not the Way of Faith in Christ!
Look at our lesson today in Matthew 4:25, 5:1-12
At that time, great crowds followed Jesus from Galilee and the Decapolis and Jerusalem and Judea and from beyond the Jordan. Seeing the crowds, he went up on the mountain, and when he sat down his disciples came to him. And he opened his mouth and taught them, saying: "Blessed are the poor in spirit, for theirs is the kingdom of heaven. Blessed are those who mourn, for they shall be comforted. Blessed are the meek, for they shall inherit the earth. Blessed are those who hunger and thirst for righteousness, for they shall be satisfied. Blessed are the merciful, for they shall obtain mercy. Blessed are the pure in heart, for they shall see God. Blessed are the peacemakers, for they shall be called sons of God. Blessed are those who are persecuted for righteousness' sake, for theirs is the kingdom of heaven. Blessed are you when men revile you and persecute you and utter all kinds of evil against you falsely on my account. Rejoice and be glad, for your reward is great in heaven."
Of course you know this passage well. You've heard the Beatitudes all your life and this passage is one we often hear talked about and recommended to us. In fact, I tend to hear this from even non-Christians who use it as a "weapon" against believers they want to accuse of hypocrisy or not living up to the teachings of Christ. Of course, these easy critics don't live up to it either!
But the key to embracing the power of this wisdom from Jesus lies in the paradox of blessings He reveals to us. The "poor in spirit" are blessed. The ones who "mourn" are blessed. The "meek" are blessed. Those "who hunger and thirst for righteousness" are blessed. The "merciful" are blessed. The "pure in heart" are blessed. The "peacemakers" are blessed. And even the "persecuted" and those who are "reviled" and have "all kinds of evil against you falsely on my account" said about them are blessed.
Frankly, I'm not really wanting to be in most of these "blessed" groups!
And THAT'S the key! You see, when we live our purposeful and devoted lives to Christ in a society that are all gripped by the delusion of the temporary, we are bound to rub the world the "wrong" way. We love when they hate. We endure when they seek revenge. We grieve when they celebrate their deluded immorality. We who follow Jesus are simply never going to "fit in" with a world that is enslaved to the temporary. We just won't; ever!
So, why does Jesus say we misfits are blessed?
Because being free from the slavery of the temporary means we can see all the pitfalls of life coming and we can be ready to avoid them because of the blessed discernment gifted to us by our closeness to Jesus Christ. Our embrace of the Eternal blesses us with insight, with patience, and with the strength to endure when others give up. That witness to an enslaved world offers those who want to be free a way out and to those who want to stay slaves a constant rebuke. Hey, no wonder they hate us!
So today, are you blessed with the insight and discernment to see troubles ahead of time, or do you find yourself blindsided by life's setbacks and troubles? It may be time to inventory your spiritual priorities to determine if your living a blessed life informed by an attitude of loving dependence and confidence in the Lord Who wants you to be Orthodox on Purpose!
P.S. Lord grant peace to our hearts about the temporary troubles in our lives trying to con us into believing they are forever! You have overcome death by death, O Lord and have granted Your world great mercy. Fill us with that evernal sight that gives us joy in the face of sadness, and courage in the face of fear!