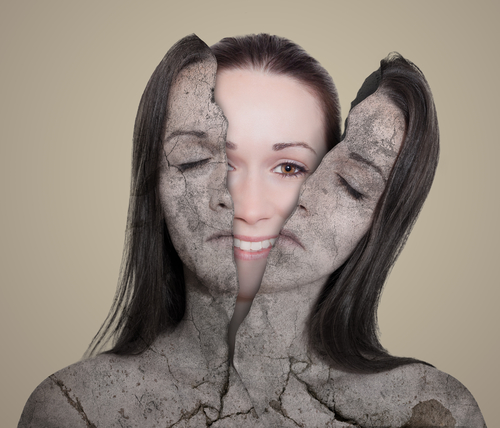 Turns out, all this emphasis on self esteem was terribly misguided! We were first told that low self esteem was bad for us, and it is. Then, in 2007 Harvard came out with a study about "The Use and Misuse of Self-Esteem" warning us that focusing on self-esteem can lead to real problems for people.
We were warned not to promote esteem problems in our children, so give everybody a "participation trophy." Then we learned that by doing that, we mess up our kids with an unrealistic expectation of adulthood, and they got locked into a perpetual adolescence. By the way, some social scientists now tell us that the adolescent phase of we humans is extending into the late 20's for too many young men and women. We hear words like "Failure to Launch" and "Helicopter Parenting" and young people bringing their moms on job interviews! Holy Cow!
And yet, there is a way to have a wise view of yourself. But it won't come by a focus on yourself. The paradox of the Timeless Faith is that I will never know how valuable I really am by myself! My true value has to come from WHOSE I am, not who I am. There is a treasure within you. But it is a gift, not a possession.
Look at our Lesson today in 2 Corinthians 4:1-12:
BRETHREN, having this ministry as we have received mercy, we do not lose heart. We have renounced disgraceful, underhanded ways; we refuse to practice cunning or to tamper with God's word, but by the open statement of truth we would commend ourselves to every man's conscience in the sight of God. And even if our gospel is veiled, it is veiled only to those who are perishing. In their case the god of this world has blinded the minds of the unbelievers, to keep them from seeing the light of the gospel of the glory of Christ, who is the likeness of God. For what we preach is not ourselves, but Jesus Christ as Lord, with ourselves as your servants for Jesus' sake. For it is the God who said, "Let light shine out of darkness," who has shone in our hearts to give the light of the knowledge of the glory of God in the face of Christ.

But we have this treasure in earthen vessels, to show that the transcendent power belongs to God and not to us. We are afflicted in every way, but not crushed; perplexed, but not driven to despair; persecuted, but not forsaken; struck down, but not destroyed; always carrying in the body the death of Jesus, so that the life of Jesus may also be manifested in our bodies. For while we live we are always being given up to death for Jesus' sake, so that the life of Jesus may be manifested in our mortal flesh. So death is at work in us, but life in you.
First notice the Apostle distinguishes between shrewdness and wisdom! He renounces "disgraceful, underhanded ways." And declares he is an open book and his motives are clear to anyone who wishes to examine them. He also states that he refuses to "lose heart." Tough to do when you're under attack, but he says that he has a ministry and he has received mercy so he can't give up!
Second, he reveals that those who can't see what he is called to do are "blinded" by the god of this world. Wow, that's a powerful indictment. But the results are clear that he was correct. Now look how the faith has spread to all nations because of his faithfulness to his calling from Christ.
Finally, St. Paul acknowledges both his reality and his faith. He is "afflicted in every way, but not crushed; perplexed, but not driven to despair; persecuted, but not forsaken; struck down, but not destroyed…" His confidence, his hope remains undaunted by the adversities. He knows Whom he serves.
Today, you may be faced with opposition. You may be tempted by the negative voices all coming down on you at once. It's not fun being on the receiving end of opposition, but you shouldn't be surprised by it. Following Christ means confronting the real opposition to His life-changing message. Don't give up. Don't lose heart. Don't get discouraged. Remember you are a recipient of both a ministry and mercy. Be faithful, Be diligent. And know that even the trials of opposition you face are going to be a blessing to all you touch, in spite of all the adversity. The ones who benefit from your faithfulness will thank you for not wilting in the face of adversaries! Someone today, needs you to be Orthodox on Purpose.