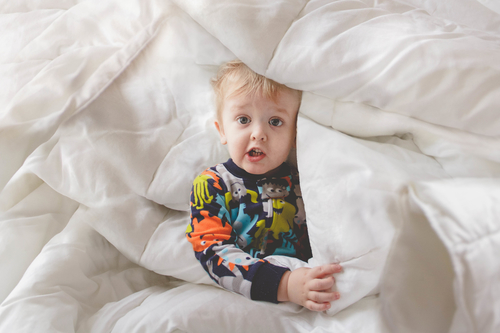 "Wake up, sleepy head!" Boy, I REALLY didn't want to get out of bed! You know how you feel when someone wakes you up from a deep sleep? I felt disoriented, and groggy. It felt like my eyelids weighed a ton! But, staying in the bed wasn't an option if I wanted to go with the rest of the family on the trip we'd planned for months! I HAD TO get up and get moving.
The delicate wisdom of discernment needed to tell that crucial moment of action or rest cannot be developed without attentiveness. And attentiveness requires a focused acceptance of our true purpose in life. You will never know why you are here until you put your best attention on Jesus Christ. It's a paradox of the Faith to to truly know myself and wake up to my true purpose I have to focus, not on myself, but on Christ!
Look at our lesson today in Ephesians 5:8-19:
Brethren, walk as children of light (for the fruit of light is found in all that is good and right and true), and try to learn what is pleasing to the Lord. Take no part in the unfruitful works of darkness, but instead expose them. For it is a shame even to speak of the things that they do in secret; but when anything is exposed by the light it becomes visible, for anything that becomes visible is light. Therefore it is said, "Awake, O sleeper, and arise from the dead, and Christ shall give you light." Look carefully then how you walk, not as unwise men but as wise, making the most of the time, because the days are evil. Therefore do not be foolish, but understand what the will of the Lord is. And do not get drunk with wine, for that is debauchery; but be filled with the Spirit, addressing one another in psalms and hymns and spiritual songs, singing and making melody to the Lord with all your heart.
St. Paul tells his parish in Ephesus that the basic struggle is between being asleep in the dark or awake in the light. But the greatest danger is actually being asleep in the Light! That fatal inattentiveness to when to be awake means my life misses important opportunities to wake up to reality.
And that, my dearest, is the most pressing need in my life – being awake to reality and not asleep in the delusions of my passions. Notice the list of the deadly undisciplined passions St. Paul mentions. He calls these "unfruitful works of darkness." And he says the best way to deal with them is with an honest confrontation in the light of reality. Those behaviors, lifestyles, actions, choices, priorities that are "unfruitful" and love darkness produce "death" in our lives. They "kill" relationships. They "kill" hope and dreams. These "unfruitful" works make us dead.
But NOW it's time to WAKE from the sleep of death enslaved to "unfruitful" lives.
And there's only ONE WAY to wake up. Jesus Christ, the One Who "trampled down death by death." He is the Light that makes us alive and calls us to know Him SO THAT I can know myself. All the other delusions of darkness lead to a foolish way of living; being drunk with wine to numb us from our pain only leads to deeper slavery to death. But being "filled" with the Spirit builds true life in community so that we are free to experience the joy of "psalms and hymns and spiritual songs." Being awake to the JOY of life in Christ is the choice of wisdom and peace.
So, today, are you awake to Jesus Christ in your life? Have you finally realized that living life asleep to the deadly darkness of a purposeless life only makes you a slave to death? The Light is shining now. The Day has come! The Lord wants you to be truly alive! And it all starts when you focus on being Orthodox on Purpose.
P.S. Our Giving Campaign is off to a wonderful start! But you still have time to participate. Just click HERE to make your Christmas donation to Faith Encouraged Ministries.