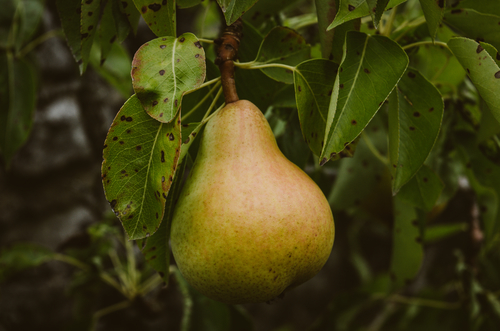 "Don't judge me!" With that, the argument was suppose to be over. After all, my interlocutor had used the nuclear bomb of debate. He had pulled out the "Judge Not" card. And, after all, since he was debating a Christian, that meant the discussion was over and he had effectively shut down the uncomfortable reality that he was losing badly!
So he said "Let's agree to disagree." And I responded "No."
You see the old slander that disagreement equals a "judgement" is a lazy interpretation of the Lord's warning against "judging" another. It reveals such a vast missing of the point as to uncover the one who uses it as truly unlearned. But it has become such a favorite way to shut down disagreement that it is used as soon as a believer points out the moral dangers in any and all selfish and short sighted choices by another. Forget the effects on family, society, and faithfulness. Forget the unintended consequences of the attitude of "Hey, it's My truth" or "I deserve to be happy." Forget that we really are our brothers keeper as followers of Christ and that we who bear the Light are responsible for shining that light even when it uncovers dark places. No, in a society where "I have my rights" trumps wisdom, pointing out the obvious is considered "hate!" Lord, have mercy!
Look at our lesson today in Luke 6:37-45:
The Lord said, "Judge not, and you will not be judged; condemn not, and you will not be condemned; forgive, and you will be forgiven; give, and it will be given to you; good measure, pressed down, shaken together, running over, will be put into your lap. For the measure you give will be the measure you get back."

He also told them a parable: "Can a blind man lead a blind man? Will they not both fall into a pit? A disciple is not above his teacher, but every one when he is fully taught will be like his teacher. Why do you see the speck that is in your brother's eye, but do not notice the log that is in your own eye? Or how can you say to your brother, 'Brother, let me take out the speck that is in your eye,' when you yourself do not see the log that is in your own eye? You hypocrite, first take the log out of your own eye, and then you will see clearly to take out the speck that is in your brother's eye.

"For no good tree bears bad fruit, nor again does a bad tree bear good fruit; for each tree is known by its own fruit. For figs are not gathered from thorns, nor are grapes picked from a bramble bush. The good man out of the good treasure of his heart produces good, and the evil man out of his evil treasure produces evil; for out of the abundance of the heart his mouth speaks."
The Lord demands that we FIRST deal with our own darkness before we try to help another! The Lord insists we are not really free to help another with a "speck" in their eye if we have a "log" in our own eye. But we must be actively engaged in our own life of repentance to be of any use to those around us. If we truly love our neighbors as ourselves, the greatest gift we can give our family, our children, our community, our society, our world, is our own life of repentance!
But then the Lord ends the passage with the common sense He always brings to these wonderful insights – A "good" tree produces "good" fruit. A "bad" tree, well, you get it. If I see an apple tree growing pears, I am not free to still call it an apple tree! But I am free to say what is – a tree bearing pears is a pear tree; it isn't an apple tree. But I must FIRST turn that insight on myself BEFORE I am free to "help" my brother!
Today, what kind of fruit is your life producing? Is it the fruit of repentance? Is your life a source of nourishment for the world around you? We will not "save" our world through the small practices of debate tactics or policies or passing laws. The surest way for us to save our children, our homes, our society is by FIRST inspecting the "fruit" of our own lives and then take responsibility in embracing reality! That's being Orthodox on Purpose!