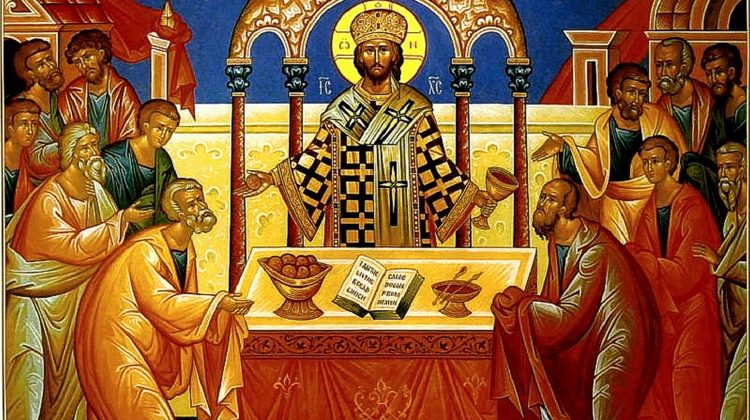 Sin is boring! It really is.
Because of my ordination and the blessing of the bishop, I am blessed to hear confessions from the faithful. Hearing confessions, I confess, is one of the most wonderful, challenging, and rewarding part of my priesthood. And the reason is I get invited into the lives of people I genuinely love and respect. And I get to hear from them about their struggles. And I get to be used by God to, hopefully, say words of comfort and direction. Most of those words come, not from me, but from a place of mercy and grace that can only be from the Lord. I learn something about myself at every confession and I leave there a better man because of it! All that to say "Sin is boring!"
It's so predictable. It's never creative. And it always sounds the same. That means that sin being boring means there is ALWAYS a way to avoid it, IF we want to!
Look at our lesson today in 1 Corinthians 10:12-22:
Brethren, let any one who thinks that he stands take heed lest he fall. No temptation has overtaken you that is not common to man. God is faithful, and he will not let you be tempted beyond your strength, but with the temptation will also provide the way of escape, that you may be able to endure it. Therefore, my beloved, shun the worship of idols. I speak as to sensible men: judge for yourselves what I say. The cup of blessing which we bless, is it not a communion in the blood of Christ? The bread which we break, is it not a communion in the body of Christ? Because there is one bread, we who are many are one body, for we all partake of the one bread. Consider Israel according to the flesh: are not those who eat the sacrifices partners in the altar? What do I imply then? That food offered to idols is anything, or that an idol is anything? No, I imply that what pagans sacrifice they offer to demons and not to God. I do not want you to be partners with demons. You cannot drink the cup of the Lord and the cup of the demons. You cannot partake of the table of the Lord and the table of the demons. Shall we provoke the Lord to jealousy? Are we stronger than he?
Paul seems to say to us that the first step in learning how to avoid sin and escape the traps of the devil for our lives is to straight up admit we can't do this by ourselves! We simply aren't meant to be able to escape the traps of our sin alone. We were designed by God to do this hard work together! No Lone Ranger Christianity for us!
And we have to remember that sin, according to we Orthodox, isn't merely the "breaking of a rule" but the wounding of our truest selves. Sin is the self-inflicted wound that weakens us, allows for infection within us, and causes us to be so enslaved to our self inflicted pain that we don't notice God or each other at all. Sin is a loner. Sin causes aloneness.
So it isn't an accident that Paul goes on to tell us that the key to escaping the wondedness of sin begins with rejecting all idolatry. All "false" worships must become hateful to me. I have to start by making sure my mind is clear about Who the True God is. He is Jesus Christ, my savior and only true lover of humanity! Every other temptation to "worship" anything and anyone lesser is a trap! And that trap makes it impossible to escape the slavery of sin and to avoid temptations.
Then Paul proves this by tying my clear headed and focused trust that Jesus is my Lord to the Lord's Supper; the Eucharist. The Bread is a real communion, a connection to the real Jesus. The Cup is really communion, connectedness, in the blood of Jesus. This is all about my relationship with Jesus and His disciples and saints. It is disconnectedness that grips up my life and it is communion in Christ that makes be able to escape temptations!
So, today, are you able to escape when your tempted? Trust me when I say that it is the focused connection that in built by my regular and pious participation in the life of the Body of Christ in the Eucharist that makes me able to escape. It's all about being Orthodox on Purpose!