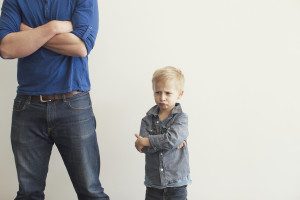 There is a modern poverty, almost a sickness of the soul and mind, of we moderns that we seem to insist that there be an equality in outcomes rather than work for an equality of opportunity for everyone.
When we fall into the trap of insisting there be an equality of outcomes, we easily fall into the prison of the illusion of "fairness." And that always leads to someone being a perpetual victim. I am convinced this modern mental illness flows from bad theology. We moderns really do believe that this life is all there is. We really have, for all practical purposes, dismissed the notion of the resurrection of the dead as a myth. And that means that the greatest tragedy modern man can imagine is for there to be any "inequity" in this present life.
Look at our lesson today in Genesis 31:3-16:
Then the LORD said to Jacob, "Return to the land of your fathers and to your kindred, and I will be with you." So Jacob sent and called Rachel and Leah into the field where his flock was, and said to them, "I see that your father does not regard me with favor as he did before. But the God of my father has been with me. You know that I have served your father with all my strength; yet your father has cheated me and changed my wages ten times, but God did not permit him to harm me. If he said, 'The spotted shall be your wages,' then all the flock bore spotted; and if he said, 'The striped shall be your wages,' then all the flock bore striped. Thus God has taken away the cattle of your father, and given them to me. In the mating season of the flock I lifted up my eyes, and saw in a dream that the he-goats which leaped upon the flock were striped, spotted, and mottled. Then the angel of God said to me in the dream, 'Jacob,' and I said, 'Here I am!' And he said, 'Lift up your eyes and see, all the goats that leap upon the flock are striped, spotted, and mottled; for I have seen all that Laban is doing to you. I am the God of Bethel, where you anointed a pillar and made a vow to me. Now arise, go forth from this land, and return to the land of your birth.'" Then Rachel and Leah answered him, "Is there any portion or inheritance left to us in our father's house? Are we not regarded by him as foreigners? For he has sold us, and he has been using up the money given for us. All the property which God has taken away from our father belongs to us and to our children; now then, whatever God has said to you, do."
We see our dear Jacob, once again living with the consequences of his dishonesty. Turns out his dishonesty has been visited upon him by the dishonesty of his father-in-law Laban. Jacob and his wives are now at the point where every dishonest treatment of them has been turned to their advantage by God's grace.
When we are tempted to think that all inequity has to be solved by our own strength, we live as if there is no God. We spend our lives in constant anger and upset that there is unfairness in the world AS IF there will not be a reckoning and all inequities healed. We actually live as atheists rather than persons of faith. And when we live that way, we pass on to our children this faithless life as well.
To be sure, we must stand against tyranny and wrong, but not as if the solution to these evils are up to us alone! Even as we stand for righteousness, we are at peace. One of the sure signs that someone is living in the impossible tension of standing for the "underdog" AND acting as if righting the wrongs are all on themselves is the constant "warrior" mentality that lacks peace and joy.
Ultimately, the greatest human tragedy isn't unfairness, or even suffering and physical death. No, the greatest tragedy is to live life as if there is no God. And this God has promised us that every crooked place will be made straight, every low place will be brought up, and every high place will be brought down. Looking for perfect equity in this life is a temptation of the evil one to get you to live as if there is no God!
Today, God knows what you face. And He knows that it is the exercise of your faith that is the greatest advantage to you. Your focus on revenge or "making things right" can lead you to doubt the very existence, or at least the love, of God. But someone who is Orthodox on Purpose is at peace even when life is "unfair" because he knows God sees him and will make all well in due time.