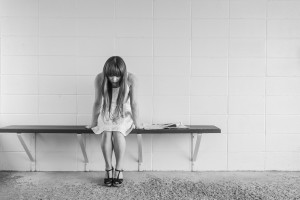 We live in an age where our advances in technology and medicine have gone a long way to remove inconvenience and suffering from we humans. People are living longer than ever before. In fact, it seems soon living to 100 is going to be the norm among us. We are healthier, have better medical treatments, have technology that makes our lives easier, and gives us a higher standard of living that practically anytime in history. Things are great, aren't they?
Well, yes and no. While our advances in medicine and technology have given us longer lives and more leisure time, we also have fallen into the delusion that all suffering is "bad." And that has produced a very dangerous moment in human history. If all suffering is bad then one way to stop suffering is to remove the sufferer! What? In fact, this idea is getting so popular in many modern countries that there is a strong move to make euthanasia a "right!"
But look at our Lesson today from St. Peter in 1 Peter 4:12-19; 5:1-5:
BELOVED, do not be surprised at the fiery ordeal which comes upon you to prove you, as though something strange were happening to you. But rejoice in so far as you share Christ's sufferings, that you may also rejoice and be glad when his glory is revealed. If you are reproached for the name of Christ, you are blessed, because the spirit of glory and of God rests upon you. But let none of you suffer as a murderer, or a thief, or a wrongdoer, or a mischiefmaker; yet if one suffers as a Christian, let him not be ashamed, but under that name let him glorify God. For the time has come for judgment to begin with the household of God; and if it begins with us, what will be the end of those who do not obey the gospel of God? And "if the righteous man is scarcely saved, where will the impious and sinner appear?" Therefore let those who suffer according to God's will do right and entrust their souls to a faithful Creator.

So I exhort the elders among you, as a fellow elder and a witness of the sufferings of Christ as well as a partaker in the glory that is to be revealed. Tend the flock of God that is your charge, not by constraint but willingly, not for shameful gain but eagerly, not as domineering over those in your charge but being examples to the flock. And when the chief Shepherd is manifested you will obtain the unfading crown of glory. Likewise you that are younger be subject to the elders. Clothe yourselves, all of you, with humility toward one another, for "God opposes the proud, but gives grace to the humble."
St. Peter says there's "good" suffering and "bad" suffering. And look how he differentiates the two.
Good Suffering flows from those times when a society is made so uncomfortable by followers of Christ that they try to get rid of them or marginalize them or make them appear "ignorant" or "out of date." That suffering reveals the glory of God. That suffering shows the spirit of God is upon you. How? You may ask. Because when you suffer for doing Good or being Faithful, you suffer well. You endure. You don't give up simply because life has gotten difficult or you're not popular. And you are able to be at peace in the middle of suffering because your soul is in the safe Hands of a "faithful Creator."
But Bad Suffering flows from bad choices and bad living. If you suffer because of evil actions you're suffering is self-inflicted and the natural consequences of being a "mischiefmaker" are self-evident!
Either way, suffering reveals whether it is "good" or "bad" precisely as a revelation of our hearts. As St. Peter declares "the time has come for judgment to begin with the household of God" and this revelation of hearts isn't news to God but absolutely necessary for us to know ourselves. This "judgment" isn't based on rule-keeping or rule-breaking as much as it is a manifestation of the hearts of the people themselves. In the end, dear one, there is no hiding from your truest self. Life has a way of revealing who you really are and who you really love!
Today, is your suffering "good" or "bad?" Is it coming from outside yourself because of your faithfulness to God or is it flowing from your own hands in your choices and your actions? If we are ever going to be able to stand in the light of an unvarnished revelation of ourselves, we are going to have to learn how to be Orthodox on Purpose!