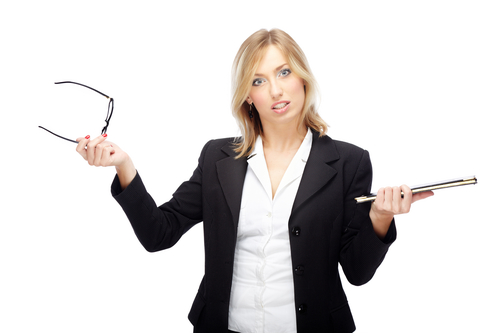 It started with what I thought was a simple explanation. But he didn't "get" it. So, I tried again to make it even simpler. And still the quizzical look on this PhD.'s face wouldn't go away. He didn't understand what i was trying to say. Frustrated, I told him "Your just too educated to understand!" With that, he smiled, and asked some questions that helped me a great deal.
My grandmother use to say about a particular man in her church that had a lot of education that he was "educated beyond his intelligence."
So, why is it that a great deal of education can actually hinder understanding?
Look at our lesson today in Luke 10:16-21:
The Lord said to his disciples, "He who hears you hears me, and he who rejects you rejects me, and he who rejects me rejects him who sent me." The seventy returned with joy, saying, "Lord, even the demons are subject to us in your name!" And he said to them, "I saw Satan fall like lightning from heaven. Behold, I have given you authority to tread upon serpents and scorpions, and over all the power of the enemy; and nothing shall hurt you. Nevertheless do not rejoice in this, that the spirits are subject to you; but rejoice that your names are written in heaven." In that same hour he rejoiced in the Holy Spirit and said, "I thank you, Father, Lord of heaven and earth, that you have hidden these things from the wise and understanding and revealed them to babes; yes, Father, for such was your gracious will."
Our Lord Jesus sends out His disciples to start spreading the news that the Kingdom of God is near! And He tells them that they are His voice. If they are rejected, it's Him that's being rejected and the Father Who sent Jesus in the first place. That's some profound connection, don't you think?
But who are these disciples? They are from the "ordinary" and the "regular" people. Jesus didn't choose them from the religious elite. He chose people like me and you. "Why" you may ask. Because the besetting sin of many of us who think we already know everything we need to know blinds us to our real need for God's mercy and grace. Why do you think people don't come to Church? Don't they know what's going on during liturgy? Don't they know that God Himself has asked them to come and eat His Supper with Him? Don't they know that mercy and grace are being offered to their confused and chaotic lives?
Well, maybe they do and maybe they don't know. But that is exactly what's happening when we gather to pray together. We are being invited to be transformed by God's grace. And the only reason I can think of why anyone would purposefully miss this opportunity is that they either don't know about it or they think they don't need it.
And yet, God Himself reveals this truth to the simplest among us because they can hear and many times we, who think we know, are deaf to this gracious invitation to mercy and grace.
Today, are you willing to hear God's invitation to you to be transformed by mercy and grace, or has your life been cluttered with so much information you can't hear that still, small, Voice calling you home? God's will is to call everyone to Himself, to form them into such a person of life and peace that they take on the very likeness of Jesus Christ. But far too many of us have been "educated beyond our intelligence" and we so fill our lives with other priorities that we miss this simple invitation from God. No wonder it's so very challenging to be Orthodox on Purpose.