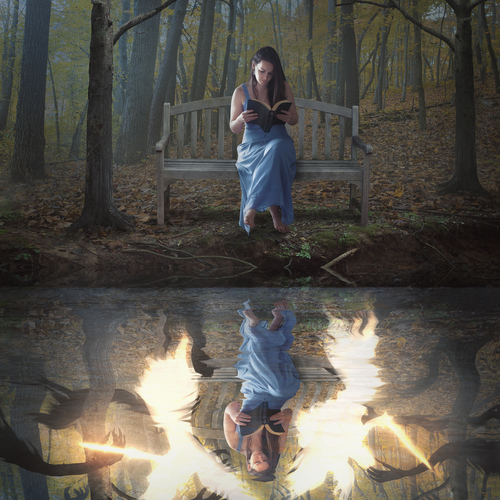 Christ is risen!
I love this: Carl Rogers said "The curious paradox is that when I accept myself just as I am, then I can change." Isn't that a wonderful and challenging paradox?
The truth is life is filled with paradox, and Orthodoxy is the Faith of Paradox. After all, our Lord Jesus said if you want to live, you have to die; if you want to lead, you have to serve; if you want to have peace, struggle. Over and over again it seems the Lord paradoxically taught us that we get what we truly need by going through the door of its opposite! Jesus expects our human intellect to stretch to its limits with labor and seeking and come to the conclusion that we simply are built for wonder! Keep learning, the Lord seems to say, and always know you will never learn it all.
Look at our lesson today in Luke 10:16-21:
The Lord said to his disciples, "He who hears you hears me, and he who rejects you rejects me, and he who rejects me rejects him who sent me." The seventy returned with joy, saying, "Lord, even the demons are subject to us in your name!" And he said to them, "I saw Satan fall like lightning from heaven. Behold, I have given you authority to tread upon serpents and scorpions, and over all the power of the enemy; and nothing shall hurt you. Nevertheless do not rejoice in this, that the spirits are subject to you; but rejoice that your names are written in heaven." In that same hour he rejoiced in the Holy Spirit and said, "I thank you, Father, Lord of heaven and earth, that you have hidden these things from the wise and understanding and revealed them to babes; yes, Father, for such was your gracious will."
This scene from the life of the Lord with his disciples is one of the most intriguing moments in the Gospels. Jesus had sent out the 70 to go and preach and heal the sick and cast out demons and generally extend the ministry of Jesus further than just One Man. By the way, the 70 were followers of the Lord who were not as close to Him as the 12 and certainly not as close as the inner circle of Peter, James, and John. My own patron, St. Barnabas, was one of the 70.
So, Jesus sends the 70 out and He empowers them to do the works He is doing to witness to the encroaching Kingdom of God into rebel planet earth. And the 70 come back with reports of how even the demons had to obey them in the Lord's name.
Now, it's important for you to know that the Lord's followers weren't for the most part from the intelligentsia of Jewish society. They weren't the most educated or the wealthiest, even though there were some who were educated and some who were wealthy. But the majority were just normal,. everyday people like you and me. And they were out there doing amazing miracles. Needless to say, they were astonished and thrilled. So, when they report back to the Lord about their ministry Jesus tells them He saw Satan fall like lightning from heaven. What did the Lord mean by that. Well, some think the Lord was talking about when Lucifer was cast out of heaven before the beginning. But I think the Lord was talking about how the devil was being displaced by these ordinary men given extraordinary connection with Jesus Christ! Satan was being subdued by the very creatures he had enslaved in the Garden and he was being cast down by these same creatures BECAUSE these creatures were reconnected with their Creator!
Imagine how "embittered" that prideful and arrogant spirit must have been to have to obey the likes of fishermen and carpenters! A mere foretaste of his ultimate defeat after the Crucifixion when hell tried to swallow God! It was EMBITTERED!
Today, on this side of the Resurrection, God is still using regular people to display the power of His Kingdom. Jesus is still calling everyday folks like you and me to show everyone around us the freedom we were all meant to have in Christ. You, yes, you, were meant to rejoice that your name is written in heaven and that you are being made to be Orthodox on Purpose!
P.S. Our recent ministry survey said you want more videos from Faith Encouraged Ministries and we want to give them to you! But that means we need a videographer. One of the goals of this year's Pascha Campaign is to fund that ministry tool. Have you helped yet? Even $5 makes a difference! Thanks