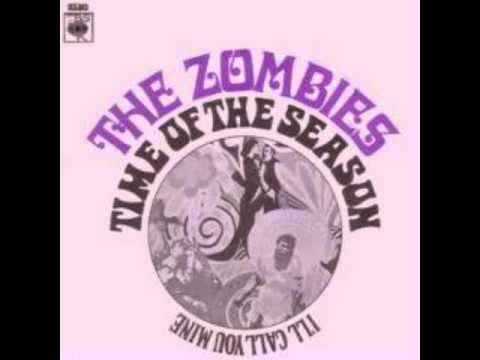 In 1968 The Zombies recorded a song called "Time of the Season." In it there is a great lyric: "What's your name? Who's your daddy? Is he rich like me?" It was meant to communicate the moment in time of protest, a slap at the arrogant rich, and a move away from the hypocrisy the younger generation saw in the wealthy and even middle class of America at the time.
Plus, it's a great song!
The younger generation always struggles with how to balance respect for their elders and honesty about the obvious hypocrisy in the older generation. And no generation has been immune to this struggle. Of course, the older generation always struggles with how much freedom to give to the younger generation and stress the need for restraint and humility in these young "whippersnappers!" But this perennial struggle is good for us, though rarely smooth and pleasant. It takes humility all around and patience and love to do this transition from one generation to the next well.
Look at our lesson today in Matthew 22:35-46:
At that time, a lawyer came up to Jesus and asked him a question, to test him. "Teacher, which is the great commandment in the law?" And he said to him, "You shall love the Lord your God with all your heart, and with all your soul, and with all your mind. This is the great and first commandment. And a second is like it, You shall love your neighbor as yourself. On these two commandments depend all the law and the prophets."

Now while the Pharisees were gathered together, Jesus asked them a question, saying, "What do you think of the Christ? Whose son is he?" They said to him, "The son of David." He said to them, "How is it then that David, inspired by the Spirit, calls him Lord, saying, 'The Lord said to my Lord, Sit at my right hand, till I put your enemies under your feet'? If David thus calls him Lord, how is he his son?" And no one was able to answer him a word, nor from that day did anyone dare to ask him any more questions.
Jesus faced the challenge of His day of those who wanted to parse the wisdom of the faith in such a way as to excuse themselves from humility and love. Of course, our own day is no different. For example, as we move closer and closer to Great Lent, I will start getting the "What are the rules for fasting, Father?" questions. And I'll answer like I always do: "Why do you want to know?"
You see, Jesus faced a "superior" feeling crowd of religious leaders who were blind to their own hypocrisy. And He dealt with this overly educated group of people by doing the hard work of exposing them to their own hypocrisy. That ain't going to make you popular, Lord!
Of course He does this for their salvation, not condemnation. And some of the Pharisees and even Temple priests became followers of the Lord before and after His resurrection. And the Lord does this ministry towards these folks by insisting they take seriously the spiritual wisdom they already had! He taught nothing new except Himself! He insisted these folks embrace the timeless wisdom preserved for them in the Scriptures they heard every week; the very scriptures they, themselves, studied over and over again.
When the Lord did this, most of the time, His questioners became silent, unable to answer Him.
It's very much like when I lovingly and patiently confront my younger parishioners with the wisdom of the Faith when they ask questions that should have obvious answers to someone who is serious about embracing Orthodoxy. When I take the time to see these precious people, hear them, listen, and then respond with timeless wisdom, I see their eyes glow with understanding. It's the only way to seriously pass on such a profound and encompassing Faith as Orthodoxy to the next generation.
So, Today, are you willing to admit that you may not have all the answers? Are you willing to embrace the timeless wisdom of Orthodoxy at least so you'll understand where the Faith is coming from BEFORE you reject this wisdom for some modern fad or passing fancy of our fickled culture? Give the Faith the benefit of the doubt before you go around dismissing centuries of wisdom for untried practices. Being Orthodox on Purpose means doing the hard work of embrace and being faithful!