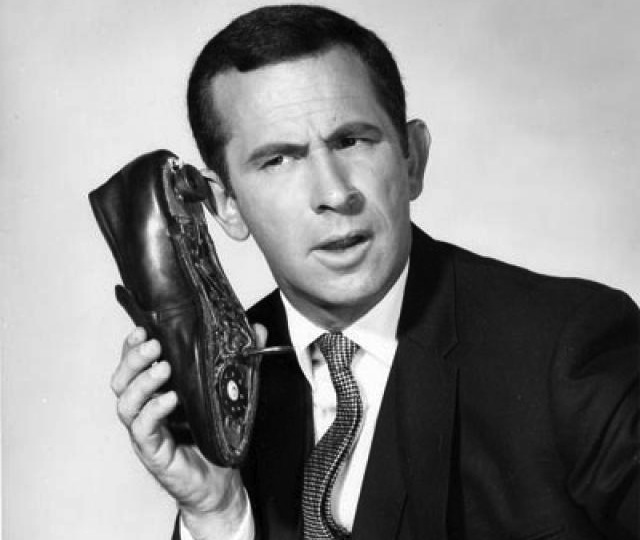 "Missed it by THAT much." OK, I know I'm dating myself and all my consultants and advisors always warn me when I do this I'm not communicating well to the younger generation. But, seriously, shouldn't everyone know Maxwell Smart?
Well, perhaps not. But I do know that all of us know the feeling of being so close to something that we can almost touch it! I remember the frustration of getting lost when we were moving from Florida to Boston for seminary. We drove around Boston's confusing roads till about 2 AM looking for Holy Cross until we finally gave up. I knew we were close but just couldn't find the school. The next morning we found out we were only 2 miles from the entrance. So close, and yet so far away!
Look at our lesson today in Mark 12:28-37:
At that time, one of the scribes came up to Jesus. Hearing the Sadducees disputing with him, and seeing that he answered them well, asked him, "Which commandment is the first of all?" Jesus answered, "The first is, 'Hear, O Israel: The Lord our God, the Lord is one; and you shall love the Lord your God with all your heart, and with all your soul, and with all your mind, and with all your strength.' The second is this, 'You shall love your neighbor as yourself.' There is no other commandment greater than these." And the scribe said to him, "You are right, Teacher; you have truly said that he is one, and there is no other but he; and to love him with all the heart, and with all the understanding, and with all the strength, and to love one's neighbor as oneself, is much more than all whole burnt offerings and sacrifices." And when Jesus saw that he answered wisely, he said to him, "You are not far from the kingdom of God."
Our Lord is once again confronted by folks who want nothing more than to find a way to ignore Him. And once again Jesus makes it impossible.
The different segments of religious society in the Lord's day was as diverse and divided as we are nowadays. The Scribes were educated men who knew the Law of Moses so well they were employed to make sure everything was legal. Pharisees of the Lord's day were usually middle class landowners who were very devoted to the Jewish Faith, and the Sadducees were the upper class educated who, frankly, doubted everything supernatural, but they were the movers and shakers of Jewish society.
So this scribe, testing the Lord's knowledge, asks Jesus his question about what commandment is the main commandment. And Jesus' answer gives us insight into how to get close to God's Kingdom!
First, Focus on God! Jesus quotes the basic Creed of the Jewish Faith: The Shema – "Hear O Israel: The Lord our God, the Lord is one." The truth is knowing yourself is impossible if you first don't contemplate God. Knowing God is absolutely necessary to knowing yourself and others. I'll go further and say that your view of Who God is affects every relationship, every attitude, every priority and choice in your life, even if you don't realize it! That's why the Church takes such great care to write and declare Who the Church says God is! "I believe in One God, the Father…"
And a focused and faithful contemplation of Who God truly is calls you to make this relationship with God the FIRST priority in every aspect of your life – heart, soul, mind, and strength.
Next, Focus on Others. What's amazing is when God is First in your life, everyone else in your life benefits! Loving God first means that loving others is full and complete. Funny how getting priorities right affects everything else in your life! It is this focused and disciplined faithfulness that reorients my life to be exactly what God made me to be in the first place!
And Jesus declares that this scribe is "not far from the kingdom of God." That meant that this man answered the Lord in such a way that Jesus could tell this man's heart was not just in the right place, but moments away from realizing the true desire of all who love God – being in God's kingdom and His Family!
Today, are you "not far from the kingdom?" The way to tell is in those priorities and mindset that you reveal in each decision and action. Getting close to God's Kingdom means you devote your best energies and time to knowing God and loving others. Is that true of you? Would you like for it to be? The door is open to God's Kingdom in being Orthodox on Purpose!
P.S. Cleveland, here we come. Our retreat at St. Paul's Greek Orthodox Church entitled "Taming the Passions: Timeless Wisdom in Being Orthodox on Purpose" launches in two days. Go to www.stpaulgoc.org for more information and how to register! Plus, bring your copy of "A Faith Encouraged" and we'll do a book signing as well!