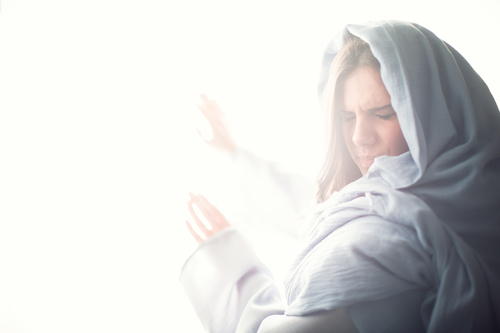 It has been said that God at His angriest is kinder to us than men at their kindest. What a lovely thought.
But what are we to do with all those passages in the Bible that talk about God's anger and His wrath? I mean it isn't like they are hard to understand or ambiguous. They are plain and disturbing, especially in light of how we want God to be – safe and kind. Maybe that's where the problem lies. We humans still want to control God or even be god over God so that He performs like we prefer. With that kind of attitude, it seems that even God's love is experienced as wrath to those who prefer God to act like they want Him to act.
Look at our lesson today in 2 Thessalonians 1:1-10:
Paul, Silvanus, and Timothy,

To the church of the Thessalonians in God our Father and the Lord Jesus Christ:

Grace to you and peace from God the Father and the Lord Jesus Christ.

We are bound to give thanks to God always for you, brethren, as is fitting, because your faith is growing abundantly, and the love of every one of you for one another is increasing. Therefore we ourselves boast of you in the churches of God for your steadfastness and faith in all your persecutions and in the afflictions which you are enduring.

This is evidence of the righteous judgment of God, that you may be made worthy of the kingdom of God, for which you are suffering – since indeed God deems it just to repay with affliction those who afflict you, and to grant rest with us to you who are afflicted, when the Lord Jesus is revealed from heaven with his mighty angels in flaming fire, inflicting vengeance upon those who do not know God and upon those who do not obey the gospel of our Lord Jesus. They shall suffer the punishment of eternal destruction and exclusion from the presence of the Lord and from the glory of his might, when he comes on that day to be glorified in his saints, and to be marveled at in all who have believed.
St. Paul isn't beating around the bush here. The Thessalonians are in a tough spot. Persecution of the followers of Christ had intensified in the area and the Thessalonians were concerned that they had missed the Parousia, the Second Coming of Jesus. They were being persecuted for their faith and they were afraid. Makes sense.
So, it also makes sense that Paul begins his second letter to these dear ones by reassuring them that their suffering was not for nothing! Even in the face of their pain and fear, they kept on loving one another and being faithful to Christ!
Then Paul mentions the "righteous judgement" of God and how God had decided that it was "just to repay with affliction those who afflict you." Wait? What? It sounds like Paul is saying God is going to really slam everyone that has mistreated His children. He even says later that God will "inflict vengeance" on those who don't know God. and they shall "suffer the punishment of eternal destruction." Wow, Paul, are you in a bad mood?
No, not at all. I want you to read these words carefully so that there is no misunderstanding. You see, since the beginning the evil one has been attempting to slander God and say His is evil or bad. That's how he tricked Adam and Eve. And this slander is always wrong and destructive. Of course, God is also always consistent and He is "everywhere present and filling all things." So, how do we reconcile these truths that appear to be opposite each other?
We start by understanding the nature of God's love and His "judgement." God certainly will be a horror to those unprepared to meet Him. He is Eternal Love and Light. And those who love darkness will experience His Eternal Light undiluted and everywhere. And they hate His Light. They are tormented by His Light. His very undiluted and inescapable Light will be awful "punishment" and "vengeful" from their perspective. But for those who have endured the persecution of those who love darkness, His Light will be the "fire" that warms, purifies, and comforts. The same Light will be experienced by these two groups in totally opposite ways. But God is still the same. He is joy to those who love Him, and wrathful from the perspective of those who don't!
So, today, how will you experience God's Light and Love? What are you doing daily to get use to the Brightness of His glory? No wonder the Church and Her liturgies are meant to get us use to His Presence and no wonder those who foolishly neglect this spiritual "training" are so uncomfortable in His House! Being Orthodox on Purpose means being able to stand, by grace, in His unending Light!