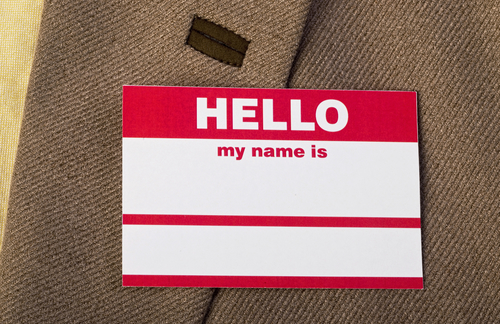 When I was a boy of 7 years old, I had my tonsils removed. Up until that time, I was a bit of a sickly kid and skinny as a rail! What I remember most about having my tonsils removed was all the ice cream I could eat after surgery! What a treat!
But, interestingly enough, that also marked my life-long struggle with my weight!
Isn't it fascinating how weakness can be a gift, especially if overcoming some weakness opens the door to temptations and struggles we never had to face before? Now, I'm not saying that being sick was a good thing. Not at all, but, my not being sick so often meant I had to deal with a new set of challenges. But, of course, this is the way of life, isn't it?
The Faith encourages me to come to grips with my "passions;" my desires in such a way that they are trained to be my servants, not my masters. And this is because when my desires are my masters, they lead me past freedom and joy into a slavery of keeping my desires "satisfied." And it seems untamed desires are NEVER satisfied.
Look at our Gospel Lesson today in Mark 5:1-20:
At that time, Jesus came to the other side of the sea, to the country of the Gadarenes. And when he had come out of the boat, there met him out of the tombs a man with an unclean spirit, who lived among the tombs; and no one could bind him any more, even with a chain; for he had often been bound with fetters and chains, but the chains he wrenched apart, and the fetters he broke in pieces; and no one had the strength to subdue him. Night and day among the tombs and on the mountains he was always crying out, and bruising himself with stones. And when he saw Jesus from afar, he ran and worshiped him; and crying out with a loud voice, he said, "What have you to do with me, Jesus, Son of the Most High God? I adjure you by God, do not torment me." For he had said to him, "Come out of the man, you unclean spirit!" And Jesus asked him, "What is your name?" He replied, "My name is Legion; for we are many." And he begged him eagerly not to send them out of the country.
Notice this man's passions had become so unbridled that all attempts to control him and protect him from himself failed! His inner chains broke the outer chains meant to provide at least some control of his behavior!
But that is the way of uncontrolled passion; or out of control desires. When our desires start calling the shots in our lives, they create their own prison within our hearts. We really get to the point where we "can't help" ourselves! We have crossed that line where our desires have become our masters. And I bet this man in today's Gospel Lesson never "planned" to get to this point in his life. And I bet you never "planned" to so indulge your passions that you became addicted to them either!
So, what's the answer? Two truths that we cannot change: One, it isn't easy, and Two, it will take a lifetime! That isn't meant to discourage you, but to steel you to the life-long journey of knowing yourself well enough and becoming honest enough to do this labor of freedom. The more I learn about my passions, the more I am enlightened to see just how deep my own spiritual need truly is, after all. BUT, the Good News is also two-fold: One, what humans call "impossible IS possible with God, and Two, God's love and mercy are always available to us without end! No wonder the Church teaches us to pray constantly "Lord, have mercy!"
Today, this life-long labor toward true freedom and tamed passions is filled with JOY precisely because the Church gives us all the tools we need to bridle these passions; these desires and, by God's grace, see them become servants of our lives. And the grace and mercy of God is lavished on us every moment by a Savior Who loves us more than we, ourselves, know how to love. That constant assurance that God will never reject me AND that He provides all to me to heal me is why it's worth being Orthodox on Purpose!
P.S. Join us Sunday for an all new Faith Encouraged LIVE with my special guests Wesley J. Smith and Bobby Schindler of the Terri Schiavo Life and Hope Network. We are going to talk about the current state of our society in dealing with end of life issues, abortion, and the culture of death. That's Sunday night at 8 PM on AncientFaith.com!