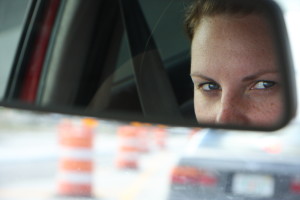 Think about the word "Appropriate." What a powerful idea! If something or someone is "appropriate" then that thing or that person or that situation is laudatory, worthy of emulation, and creates a space where there is a sense of well being. In other words, the complete opposite of the current American election for president!
OK, no politics, but seriously, dear ones, can this society support even the vestiges of the concept of being appropriate, or are we really ready to continue the descent into the mire of subjectivism and watch as the very idea of "appropriate" behavior or honorable actions is debased and devalued to the point that there is no right or wrong anymore? Are we really ready to have this be the society we leave for our children? The answer isn't to be found in the shallow pond of the modern delusion of "rights" but in the timeless beauty of obedience. But, gang, that ain't going to be easy!
Look at our lesson today in Ephesians 4:14-17:
BRETHREN, we may no longer be children, tossed to and fro and carried about with every wind of doctrine, by the cunning of men, by their craftiness in deceitful wiles. Rather, speaking the truth in love, we are to grow up in every way into him who is the head, into Christ, from whom the whole body, joined and knit together by every joint with which it is supplied, when each part is working properly, makes bodily growth and up builds itself in love. Now this I affirm and testify in the Lord, that you must no longer live as the Gentiles do, in the futility of their minds.
St. Paul really offers the Ephesians such a wonderful image of the believer in Christ.
First, the believer, the follower of Christ is no longer tossed about in life between this or that philosophy or ideology. No, the believer is settled, at peace, content because he has embraced and been embraced by the Fullness of the Truth in Christ. Jesus Christ and being centered on Christ stops the storm of confusion. And this focus on Christ protects me from the deceitfulness of the current society that has forgotten Christ. All the social poverty we see around us is the fruit of our society forgetting God.
But, St. Paul doesn't just teach us about what we're free from; he also tells us what the natural results of that freedom is! We "speak the truth in love." This appropriate use of both talk and truth flows naturally from no longer being "tossed about" by competing truth claims and carried along by the spirit of the age. Our embracing of Christ anchors us in eternal truths that inform and shape everything we say, do, and think. If I am ever going to learn to live appropriately and escape futility, it's going to be as I embrace timeless truths and loving speech!
And then Paul puts the icing on the cake by giving us a peek into the whole purpose of appropriate living. We are healthy enough to "grow up!" And this growth is in a particular direction. We are growing up (I love this) "in every way" into Christ. We Christians don't have impersonal "goals" or philosophical finish lines. No, our purpose, our destination is to be "like Christ. That's the measure of our maturity. That's the standard of our idea of appropriateness. But this message isn't just about me. We are all growing together toward the same goal. The whole Body of Christ, you, me, all who have been connected to Christ since the beginning, are all growing in our appropriate places and gifts; each one growing in his or her gift and talent so that the whole Body benefits from all of us together! This is a vision of a community where everyone is free to explore and discover their gifts and talents all focused on Jesus Christ. And because we are all growing together toward the same goal, we are serving one another.
What is so powerful about all this is that it all starts because we have been set free from the terrors of inappropriate living and thinking and speaking by the grace of God that has anchored us to Jesus Christ. This anchoring to Him makes perfect sense when Paul ends his words to us today with a command: Don't live any longer in the "futility" of your mind disconnected from Christ!
Today, do you know what is "appropriate" living? Do you understand and embrace the Truth that the idea of appropriateness isn't "what's right for you" but a set "True North" that is true for every person in the world regardless of their beliefs and convictions. All our being tossed about by disconnected and individualistic notions of "well that's true for me" only lead to the bondage of a futile mind. The Faith offers us a more excellent Way: freedom from chaos, focused and purposeful maturity, and living an appropriate life! All by being Orthodox on Purpose.
P.S. Did you know you can download the "A Journey to Fullness" videos one at a time. Yep, you can have access to the outreach videos immediately by going to the On Demand Videos section for "A Journey to Fullness." You can even purchase individual videos there as well. Just go to Vimeo On Demand site and check it out!