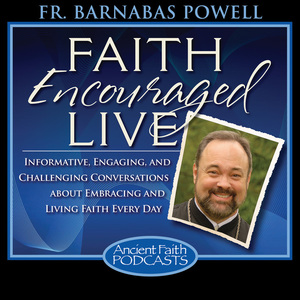 On the recent Faith Encouraged LIVE, Fr. Panayiotis Papageorgiou joined Fr. Barnabas to talk about Islam's history and theology. It was an energetic hour and a half information, questions, and comments.
Being purposeful in our Faith means being informed and ready to give a defense of our Orthodoxy to all who ask. Make the time to listen and keep yourself informed. Then share this with someone else.
Let's equip our children with the information that keeps them faithful to the Orthodox Faith forever!
Here's the link to the program – Islam – An Orthodox Perspective