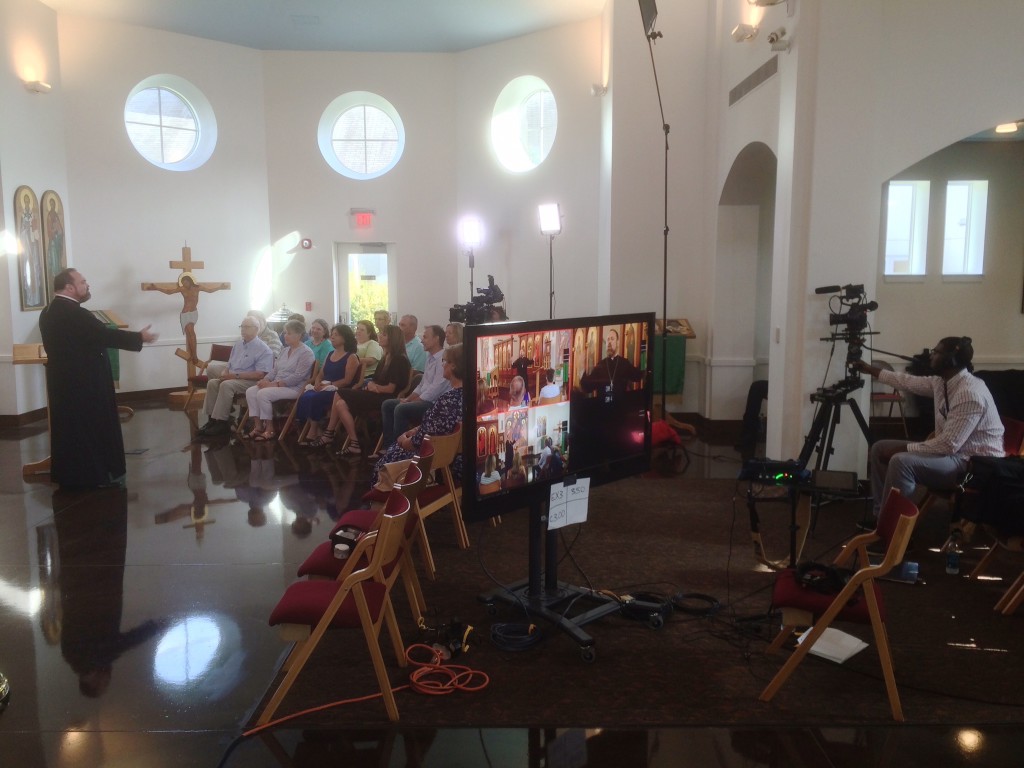 What a great day shooting the Demo video for the Journey to Fullness Video Project here at Faith Encouraged Ministries. The studio audience and the fantastic crew at Comprehensive Media were wonderful to work with and really understand the vision for this project!
Will you help us? Our goal is to raise the funds necessary to complete this project and provide an effective tool to introduce our Orthodox faith to the average person and those who are spiritually seeking in our very volatile society. Keep up with the progress at FaithEncouraged.org
Faith Encouraged Ministries is a 501(c)3 tax exempt non-profit educational ministry.