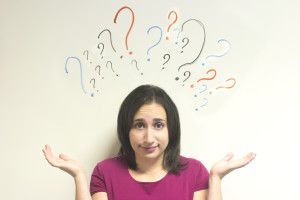 It was suppose to be a surprise, and it sure was. You see, I told her I couldn't make it to her recital. Her little face fell and she was disappointed. But, at the last minute, my plans got changed and I was able to make it. You should have seen her face! Talk about lighting up a room with a smile!
It's amazing how quickly we can go from sadness to joy when the circumstances change. Of course, it's equally amazing how quickly happiness turns to tears as well. All of life is filled with these moments of emotional turning on a dime. Frankly, I'm convinced this is the reason some people play it safe with life so that they don't have to deal with radically shifting fortunes. But, no guts, no glory, right? Even still, with all the planning and safe living we can muster, still life can throw us curve balls that end up changing everything.
All I have to do is think about that moment in my life when I encountered the Orthodox Faith and I can tell you, it radically altered my plans for my life. It still is!
Look at our Gospel Lesson today and you will discover another group of people's lives promised radical change! It's in John 16:15-23:
The Lord said to his disciples, "All that the Father has is mine; therefore I said that he will take what is mine and declare it to you.

"A little while, and you will see me no more; again a little while, and you will see me." Some of his disciples said to one another, "What is this that he says to us, 'A little while, and you will not see me, and again a little while, and you will see me'; and, 'because I go to the Father'? " They said, "What does he mean by 'a little while'? We do not know what he means." Jesus knew that they wanted to ask him; so he said to them, "Is this what you are asking yourselves, what I meant by saying, 'A little while, and you will not see me, and again a little while, and you will see me'? Truly, truly, I say to you, you will weep and lament, but the world will rejoice; you will be sorrowful, but your sorrow will turn into joy. When a woman is in travail she has sorrow, because her hour has come; but when she is delivered of the child, she no longer remembers the anguish, for joy that a child is born into the world. So you have sorrow now, but I will see you again and your hearts will rejoice, and no one will take your joy from you. In that day, you will ask nothing of me. Truly, truly, I say to you, if you ask anything of the Father, he will give it to you in my name."
Jesus puts His upcoming momentary suffering in perspective for His disciples – "A little while." It is perspective that gives the followers of the Lord a handle on both peace and confidence in the face of terrifying tragedy and loss. And the Lord likens this to a woman in labor at childbirth. Having been with my wife at the birth of our children, I can tell you I watched as sorrow and even fear melted away the second that baby was put in my wife's arms. Since I cannot know the pain of childbirth, I also wonder at the power of joy to make impotent the temporary suffering that brought the child into the world.
And yet, this is exactly what the Lord uses to wake His followers up from the tunnel vision awaiting them if they lose this perspective. In "a little while" sorrow will be turned to everlasting joy.
Today, what terrifying, painful, disappointing, or sad moment do you face today? What real or even imagined horror tempts you to despair? If you can, the perspective of "a little while" will give you strength, not necessarily to escape the temporary pain, but endure until the "little while" has past. And if you have past through "a little while" of your own, you are now called to help others in their "little while" with words and presence of comfort and encouragement to help them see that their sorrow is just "a little while." Today, perspective will set you free to be Orthodox on Purpose.
P.S. Thank you for your support for our video project to help parishes introduce our Orthodox faith to others! If you want to partner with us to make this project a reality, just email me at email hidden; JavaScript is required and we'll tell you how you can help. Thanks again.