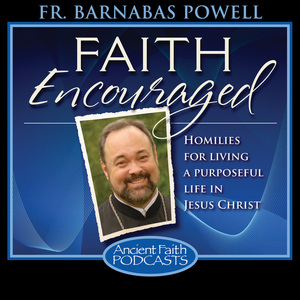 Just in case you missed it, here's the first Faith Encouraged Live show! 
The Spiritual Discipline of Hospitality flows from the truth that we are created in God's image and He knows Himself as Persons in Communion. Turns out we will only know our true selves in communion too!
Listen, and let me know what you think!
http://www.ancientfaith.com/podcasts/faithencouraged/becoming_a_welcoming_parish