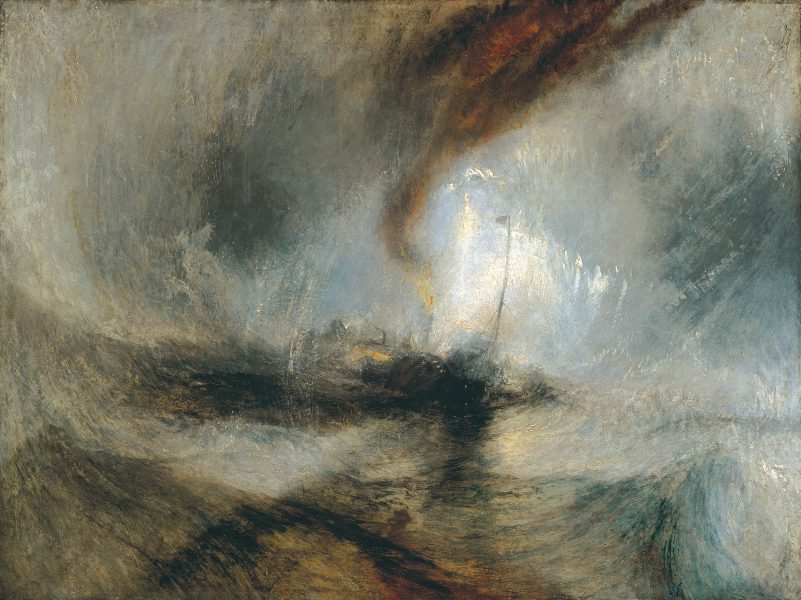 "The greatest thing a human soul ever does in this world is to see something, and tell what he saw in a plain way." –John Ruskin
As nearly a year has passed since my last blog post, a year during which both my parents died (among other personal catastrophes), I am not going to attempt a continuity with that post I cannot feel. From where I am now, I cannot muster any confidence in my ability to write a "Part 2" that reasonably maintains the logic and tone of the first installment.
Instead, I will attempt to explain why I am able to do today what I have been incapable of doing since October 4, 2020 (the day my mother died). I am able to write today because of the email I received from one of my students recently.  I had finally got around to sending her a copy of a poem inspired by her (the poem itself had taken me months to "get around" to writing). The poem is titled "ZOOM and the Neanderthal Girl." (I refer to my student, Sarah, as the "Neanderthal Girl" because she loves them and consistently defends their humanity.)
One of the reasons I procrastinated about emailing her the poem (apart from a lingering moderate depression) is that I was nervous that I might have misrepresented Sarah somehow or that she might not like the poem. I found the following email in my inbox less than 24 hours after sending her the poem:
I'm sorry it took me so long to reply, but I've been trying to find the words to express how your poem made me feel. The only way I can think to describe how I feel is 'I feel seen.' I showed your poem to my whole family and we all got emotional . . . I am so incredibly flattered and humbled by your poem, that I can hardly express it. Thank you, Dr. Sibley, for seeing me.
I wept because Sarah had seen me. I was incredibly flattered and humbled (and relieved). She reminded me of what makes me a poet and why it is so important for me to keep writing.
The most basic and essential requirement of any writer (or artist in any visual media) is the ability to see and to apprehend what one has seen. Attention is required. Once something has been seen, the work of honestly communicating what one has seen to an audience begins. The size of that audience may vary. In the case of "ZOOM and the Neanderthal Girl" the poem would have been worth the time it took to write and revise it even if its subject was its only audience because Sarah recognized herself in it and felt seen. Obviously, this example is personal—but it is an example that fits a universal pattern.
Paying attention is hard work; sometimes, it is painful as well. Because of this, and because to be human is to forget, it is incumbent upon those of us who can write (or draw or paint) what we see to do so—and not just for our own sake, but for the sake of others. And it is incumbent on all of us who consume words to keep in mind how difficult is the work of just paying attention, let alone the work of writing.
I am writing today because a student took the time to write me an email which reminded me why all of this matters so much. I know I will not always see clearly and that my writing will be flawed, but because I can see and because I do not want to bury my talent along with my parents, I must write.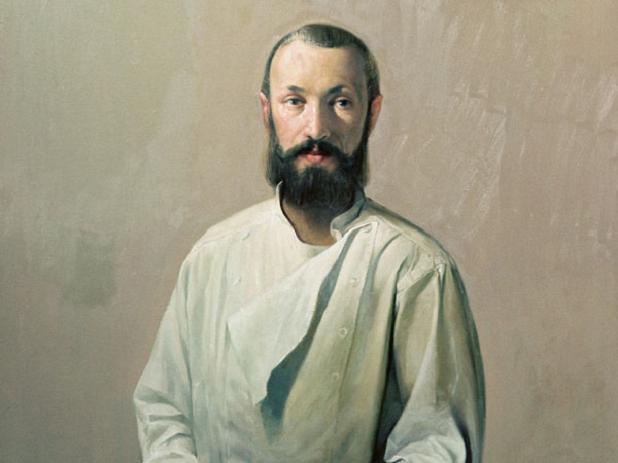 As Mikhail Bakhtin (that too little known Russian Orthodox philosopher) wrote in his first published essay, "Art and Answerability," " . . . it is certainly easier to create without answering for life, and easier to live without any consideration for art. Art and life are not one, but they must become united in myself—in the unity of my answerability." All human beings are answerable, whether or not they identify themselves as artists, because we all make (and unmake) things.
Here are two things we can all do:
We can strive to be more attentive (which may require—to revisit my last blog—shutting down the screens that blind us to the people who are physically in the room with us). One basic creative exercise is keeping a log in which one writes down 3 observations daily (e.g. a helium smiley-face balloon stuck in the ceiling rafters in Walmart or the unsmiling eyes of the boy laughing with the others at the joke of which he was the butt). When I assign this, I tell students their observations should convince me they really saw what they are claiming to have seen. This seems an appropriate habit for those who serve a God who notices the fall of a sparrow to develop.
A more overtly spiritual exercise is to write down at least one specific thing for which one is thankful, daily. If you want a ready-made book in which to do this, I recommend Nicole M. Roccas' A Journal of Thanksgiving.
We can practice something called "the principle of charity" which requires us to believe that the writer (or speaker) has something they believe is meaningful to communicate with us—and that they are trying to get it right. If we do not begin with charity, we are unlikely to see clearly or communicate meaningfully.
In his first epistle to the Corinthians, the apostle Paul makes the outrageous claim that the most eloquent (or angelic) speech made without love is nothing but a noisy gong or crashing cymbal. I suspect we forget the importance of love, that love is the medium of all meaningful apprehension and communication. Love is not blind; it is eye-opening.