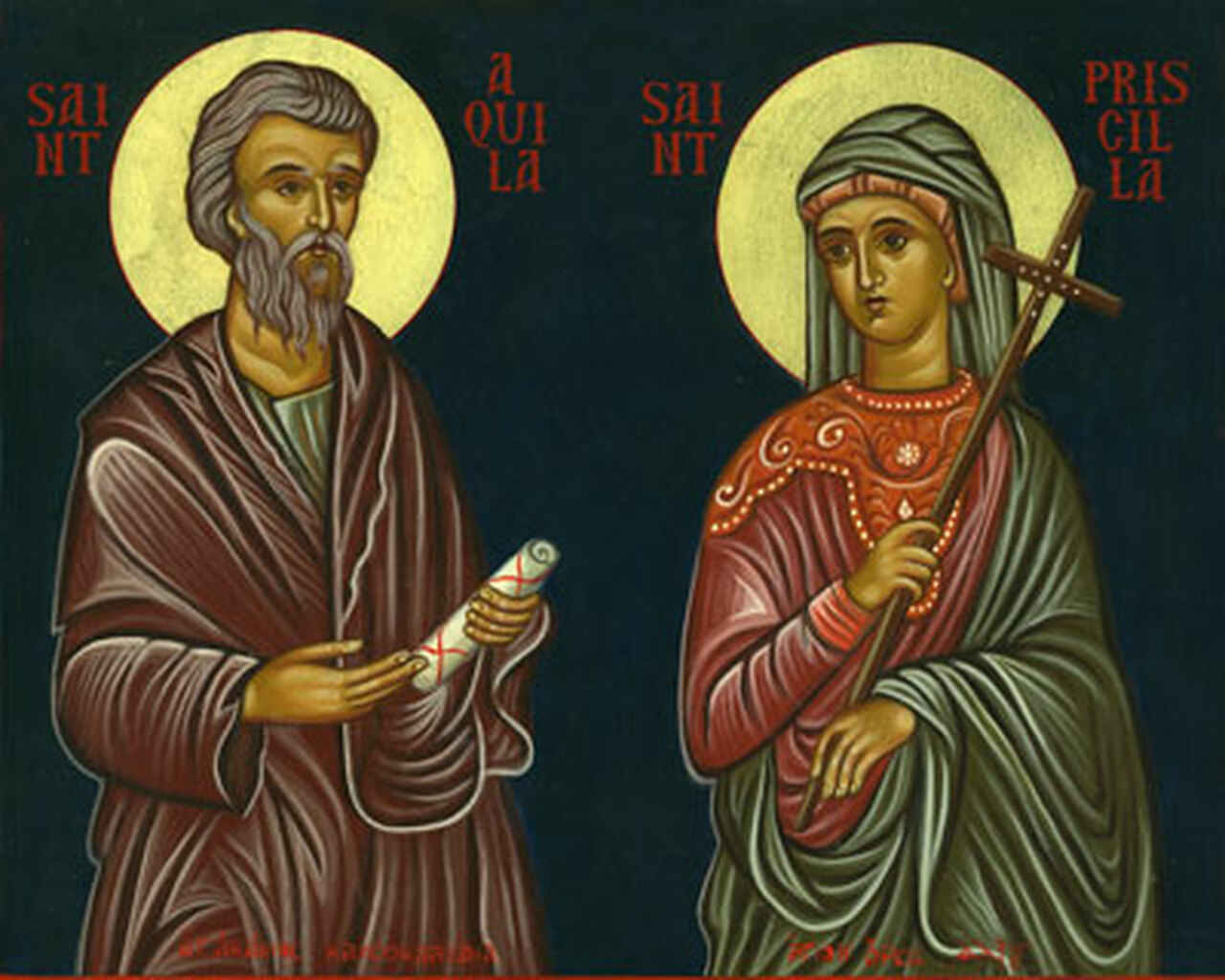 In light of the widespread misunderstandings and confusion about human sexuality and marriage in our own day, and the vast amount of suffering that this is bringing to so many people, especially young people, I would like to humbly offer this list of simple, clear patterns of the way Reality has been set up by our Lord for the optimal well-being of all.  I hope and pray that this list will be helpful for those who are wondering how to personally navigate among all the various views about sexuality that are vying for our attention today.  
And I would like to raise the question, What source of teaching about sexuality and marriage is likely to be more reliable: our Orthodox Tradition, which continues to pass down to us the teachings of Christ Himself and the Apostles; or contemporary society, which generally makes its claims with little or no reference to God, our Creator and Savior? – or sometimes even with open hostility against God.
So in the hope that Orthodox Christians, especially our young people, will choose to be led in their views and actions involving their own sexuality by the beautiful and life-giving understanding of our Holy Orthodox Church of the basic patterns of Reality which our Creator has established for the well-being of us all, I present this simple list of reminders of the patterns of Reality which we're called to align our own way of life with.  If we conform our lives to these God-given patterns, working in harmony with Nature as God has fashioned it, they will help us greatly in making our way safely, contentedly, and joyously in this world.  This all will be very beneficial in our preparation for life in the next world as well.
There are only two sexes: "GOD made them male and female" (Gen. 1:27).  And we will still be either male or female in the next life.  Christ still has and ever will have His male body; the Theotokos still is and ever will be His

Mother

.
God our Creator intends us to be thankful for, and content with, the body He has given us: "For You possess my heart, O LORD; You took hold of me from my mother's womb.  I will give thanks to You, for I am fearfully and wondrously made.  Marvelous are Your works, and my soul knows this very well" (Ps. 138/139:13-14).
No one can ever really change his or her sex.  Our maleness or femaleness is embedded in the DNA that's lodged in every single cell in our bodies.
True marriage is meant by God to be between only one man and only one woman: "For this reason a man shall leave his father and mother and cleave to his wife" (Gen. 2:24; quoted by Christ in Matt. 19:4-6).
The marriage of one man and one woman is meant to symbolize the overflowing love and total commitment that Christ, the One Bridegroom, has for His one Bride, the Church: "Husbands, love your wives, as Christ also loved the Church and gave Himself for Her" (Eph. 5:25).
Sexual desire is good and healthy, because it's created by the good GOD Who loves mankind.  As St. John Chrysostom says,

"From the beginning God has been revealed as the Fashioner, by His Providence, of this union of man and woman, and He has spoken of the two as one . . . This love (

eros

) is deeply planted within our nature. . . . It attracts the bodies of men and women to each other" (Homily 20 on Ephesians).
Sexual desire needs to be channeled/directed/controlled properly; it's like fire that needs a fireplace to burn safely and beneficially.  But just because sexual desire needs to be properly directed and channeled does not in any way mean that it's not fully good.
Since sexual desire is normatively crucial in the conceiving of children, GOD has ordained that it should only be fully expressed in marriage, where ideally there is the total commitment of the couple to each other, and the adequate means to raise the children who are conceived.
The LORD, our Creator and Savior, gives life to every human being in order for each one of us to love Him in return for the gift of life and of salvation.  And a major aspect of loving Him is obeying His commandments: "He who has My commandments and keeps them, it is he who loves Me. . . . If anyone loves Me, he will keep My word" (John 14:21-23).
All forms of sexual activity outside of marriage are prohibited by the LORD for He knows that such activity often leads to emotional anguish and even physical disease.  And since He Himself created sexual desire, He intends for it to be expressed according to His will, His guidelines, His commandments for it, in conformity and harmony with the patterns of Reality that He Himself has established in the universe.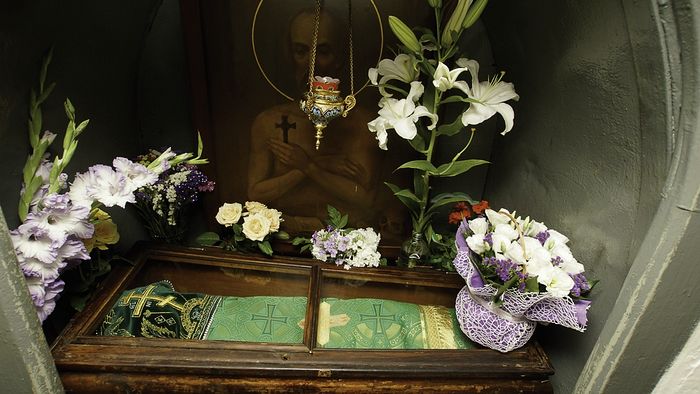 Sexual purity, which means fully expressing one's sexual desire only in marriage, is commanded by the LORD for all of us.  Jesus told the woman caught in adultery, "Go and sin no more" (John 8:11). St. Paul teaches, "For this is the will of God, your sanctification: that you should abstain from sexual immorality" (1 Thess. 4:3).  St. Paul also exhorts, "Flee sexual immorality.  Every sin that anyone does is outside the body; but the one who commits sexual immorality sins against his own body" (1 Cor. 6:18).
Sexual purity is a beautiful and powerful part of living a life of virtue, which is our Creator and Savior's desire for each one of us.  Living in virtue in the various aspects of our life—including living as much as possible without envy, resentment, impatience, discontent, anger, unforgiveness, miserliness, gluttony, and other disordered passions—brings us tremendous grace, with God's own Joy and Peace abounding in us.  Having a clear and clean conscience is a very big part of this.  Living in sexual purity—along with our efforts, always with God's help, to grow in all the virtues—assures that our conscience will be clear, clean, and uncondemning of us.
For those who are unmarried, the beautiful chastity which the LORD commands for us means waiting until one's wedding night for the full expression of one's sexual desire.  This waiting greatly attracts God's grace, for it honors the path He desires for us.  It also greatly honors our future spouse, for through it we preserve the gift of our virginity for our spouse alone.
It's just as important for young men to preserve, protect, and cherish their own virginity—and that of others—as it is for young women to do so.  Our Church knows no double standard here!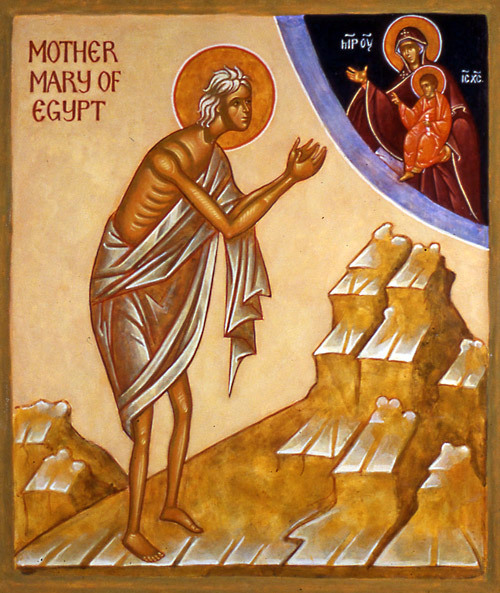 If you've lost your virginity somehow along the path of life, repentance and forgiveness are always there for you, through the powerful Sacrament of Confession and Absolution in our Church.  You can still live chastely from now on, which our LORD will greatly honor!
For those who are married, chastity does not mean abstinence from all marital relations.  The marital chastity which the LORD commands for us means only ever expressing our sexual desire with our spouse, and engaging in marital relations with dignity, decorum, and gentleness.  Our Church does offer guidelines about regular times and seasons for abstaining from marital relations—especially Saturday evenings, which are meant to be a time of prayer and meditation in preparation for the Divine Liturgy the next day.
Any thoughts and feelings (

logismoi

) that may arise within us that would tempt and urge us to participate in forbidden and harmful sexual activity can be resisted through prayer to God for help, and through exerting our own willpower.  The quicker we resist such thoughts and feelings, with God's help, the easier it is to drive them away.  The more we consider them—entertaining them, as the Church Fathers say—the harder it is to drive them away.  It's like with weeding a garden: the newer and smaller the weeds are, the easier they are to pull up by the roots; but the older and bigger they are, how much more difficult it is to pull them up by the roots!
Men and women share human nature fully and equally, and they have the same dignity and worth as fellow human beings.  But this does not mean that men and women are intended to have the very same roles and responsibilities.
Since children normatively are conceived through the intercourse of a man and a woman, children are intended by GOD to be raised by the mother and father who conceived them.  Every child deserves to be raised by his or her father and mother, since a full and well-rounded childhood can only come through the varied input of the father and the mother.
Just because the Sexual Revolution (beginning on a wide scale in the 1960s) and Postmodern Deconstructionism have for the most part rejected these God-given patterns of Reality does not mean they are up for negotiation within the Orthodox Church.  We understand that they are firmly fixed forever.