Holy Week is upon us in the Orthodox Church.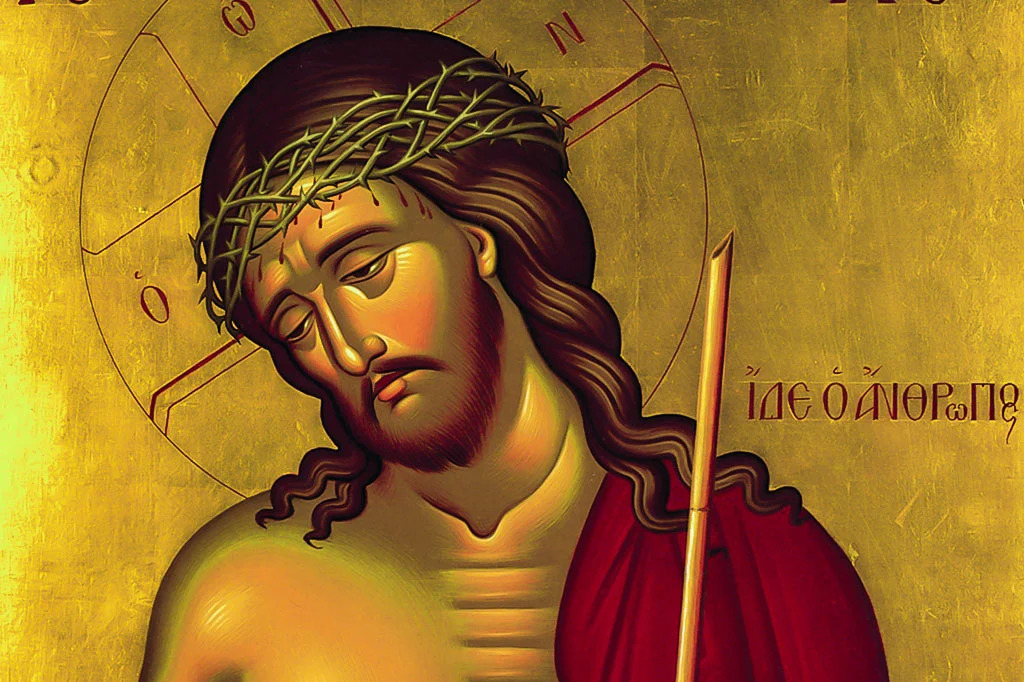 We have celebrated the confirmation of the universal resurrection in our Lord's raising up of his friend Lazarus, four days in the tomb. We have also cried out with the children running before our Lord in his triumphant entry into Jerusalem.
Last evening we returned to Church to contemplate the approach of the Bridegroom. The troparion still rings in my ears.
Behold, the Bridegroom comes in the middle of the night, and blessed is the servant He shall find vigilant; but unworthy is he whom he shall find neglectful. Beware therefore, O my soul, lest you be weighed down by sleep, lest you be given over to death and be closed out from the kingdom; but rise up crying out: "Holy! Holy! Holy are You our God; through the intercessions of the Theotokos, have mercy on us."
This is a time for us to plunge further into contemplation of our Lord and his path to Golgotha, His silence in being laid in a tomb, the tremendous bustling of the harrowing of Hades, and then on the Paschal morning the loud and triumphant crying out, "Christ is risen!"
But for many of us our daily routines will only be slightly altered. Our weekend was full but Monday morning greets us with school, work, and our reentry to the typical week.
And what is more typical for us then our staring at screens and our gradual and ever deepening state of distraction. 
---
The renowned French Orthodox theologian Jean-Claude Larchet's "Malades des nouveaux médias" has been recently translated and published by Holy Trinity Publications as "The New Media Epidemic: The Undermining of Society, Family, and Our Own Soul." This book belongs in the hall of technological laments. This is obvious from the subtitle given to the book in English translation. Larchet has a very low estimation and read of what he calls "New Media". This new media refers to the new levels of connectivity found in our devices – computers, tablets, and smartphones. Websites, video games, blogs, social networks, and the like all exist to create homo connecticus – man who is always already oriented, guided, and made dependent upon the system created to shape and funnel his mind, will, and his ultimate desires.
But isn't technological innovation and change always with us? Do we not just need time to learn how to harness and control this new technological jump? According to Larchet the new media is profoundly different from earlier technological change. Larchet argues that,
No other invention has monopolized so much of our time, day to day, nor required of us such constant attention and action. Nothing else has so greatly changed our conditions and manner of working, invaded our private lives and families to such an extent, or penetrated so deeply our inner life and our subconscious. No other technique has so greatly changed our relationship to space and time, our way of viewing the world, our relationships with others, the way we see ourselves, the nature and rhythm of our work and leisure, the way we communicate, and the structure and form of our intellectual and psychological life. And no other technique, through its influence on all facets of being, has had such an impact on our spiritual life. 1
As we begin our Holy Week I think it wise to really ponder and assess just how much we have been subsumed in the tentacles of new media. If you are new to this conversation Larchet's book will plunge you deeply into the problems found at the heart of Homo Connecticus.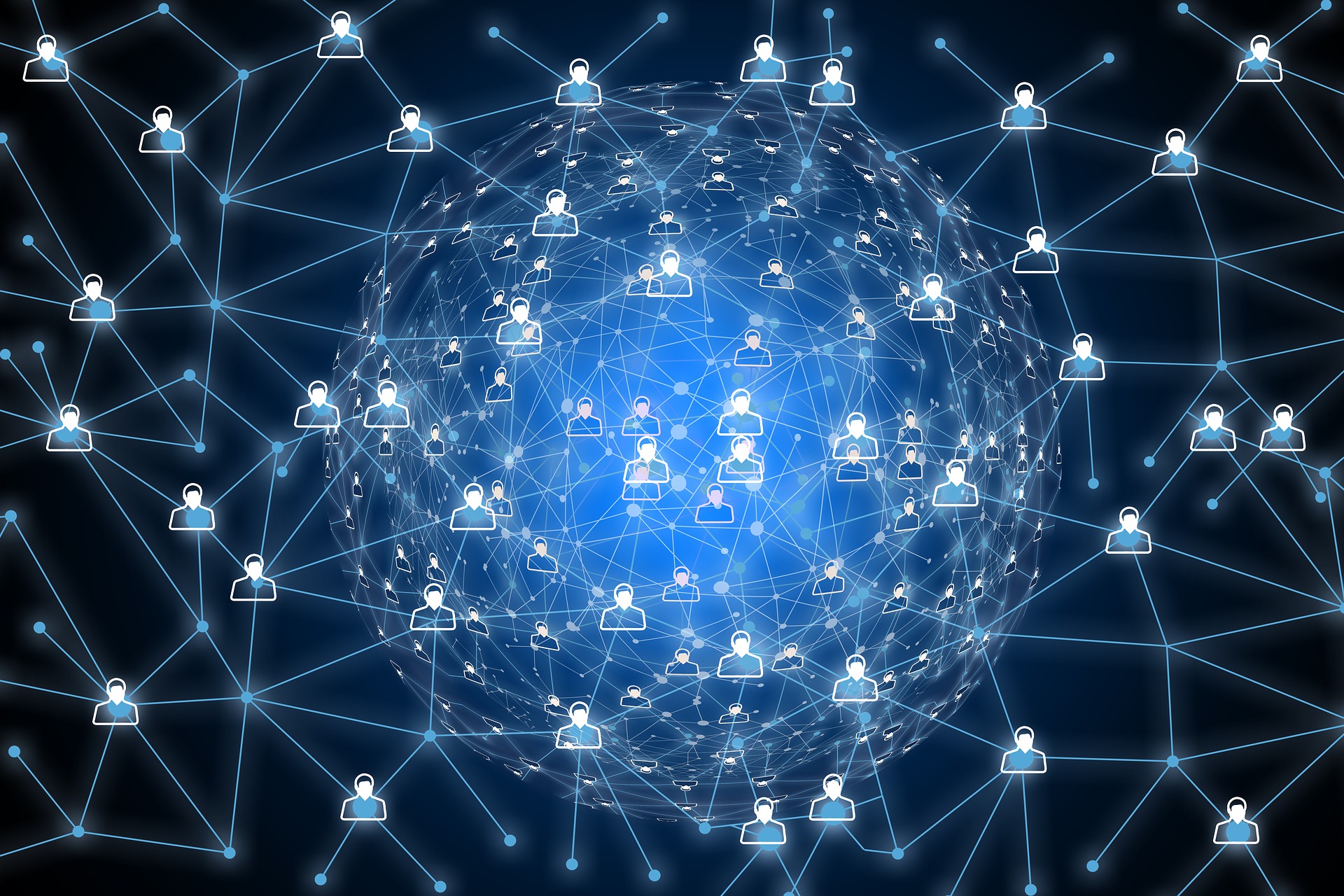 The Challenge of Homo Connecticus
If one is familiar with the works of Larchet then the format and rhetoric of this text will be familiar. Larchet is encyclopedic in his approach to the Fathers, really taking into account much of the vast corpus of the Greek Fathers. He is also encyclopedic in his criticisms of new media drawing upon not only the Anglophone world but also the Francophone world of technological criticism, something I enjoyed as it gave me a window into that world.
It is in the encyclopedic mode of Larchet that one almost feels totally and utterly plunged in a deluge of criticism. Larchet sees new media truly in epidemic proportions. And therefore a majority of the book is his extensive cataloguing of the various deleterious effects of new media. He is very concerned for the political and social ramifications flowing from the new media. The ubiquity and assumed need to be connected via new media felt by everyone. The transformative effect upon the way in which we basically engage and see the world. The systemic control of our news and the ramifications felt in politics and throughout human relationships. A loss of a true sense of time and space due to the instantaneous nature of the internet. The uptick in consumerism and shaping of human desire. Isolation and an incredible uptick in addiction to pornography. The death of interiority and privacy. An increased sense of being dissociated from reality and even our own bodies due to the supremacy of the virtual. And this is just beginning to touch the depth of Larchet's catalogue of new media's effects upon us all.
Challenge to our Spiritual Lives
As concerned as Larchet is with the economic, political, and social change occurring from the new media is he even more concerned for the spiritual ramifications. 2 Larchet notes the intertwined relationship between many of the new media tech companies and the preponderance of adherence to Transhumanism amongst their leading lights. A curious thing and something which I hope to return to in a future post.
More importantly Larchet underlines new media's challenge to our spiritual lives. New media increases the stream of temptations making everything a quick click away. It constantly tempts us to over exposure and self exposure which fans the flame of what the Fathers call "philautism" or "egotistical love of self." New media most especially challenges and undermines our pursuit of hesychia – the silent, focused, and concentrated state of life needed for serious and deep prayer sought by the Fathers. Who has not been lured deep into the Internet with the single purpose of finding a recipe or an answer and discover to your dismay that it is thirty minutes later and you have thirty tabs now open?
Larchet argues that new media especially encourages these two elements of ancestral sin:
1) The loss of the inner unity of the faculties, which once were united in knowledge of God and doing His Will, dispersing them among physical objects and their representations (thoughts, memories, and images), or the desire and passions they arouse;

2) the resulting division, chopping up, and inner dispersion…[means that] the intelligence is…constantly distracted, floating, erring, and wandering here and there in a state of permanent agitation, quite the opposite of the deep peace it experienced in its former contemplation. 3
Apocalypticism or Strategic Warfare?
You may already be feeling that Larchet's assessment is too grim and too apocalyptic. Is it really that bad? Does he really expect of us and ask of us to just completely unplug? Or, isn't this incredibly ironic that I am reading this article on a blog – how can I even take this seriously?
May I suggest a different path of responding?
It is wise to hear and truly weigh criticism. Do not just react. Let it agitate you. Let it lead you to ask hard questions and truly assess just how addicted you are to your smartphone or your computer.
The challenge new media presents to our spiritual lives is incredibly real and deadly. While one may not want to opt for the nuclear option and completely unplug there is wisdom in attempting to assess and ween one's self off of the various screens and platforms that call to us every few minutes with their buzzes and beeps.
Larchet is absolutely right about the serious challenge provided by new media but he is not without hope. While I am not sure that his proposed ascetical path of reducing our use of this new media may "lead to a decline of the industry that profits from them" and therefore to a change in our society, I am definitely convinced that in strategically approaching at this challenge we may "discover once more the authentically human and spiritual communion we have lost."4
Holy Week and Nepsis
Coming back around to the beginning.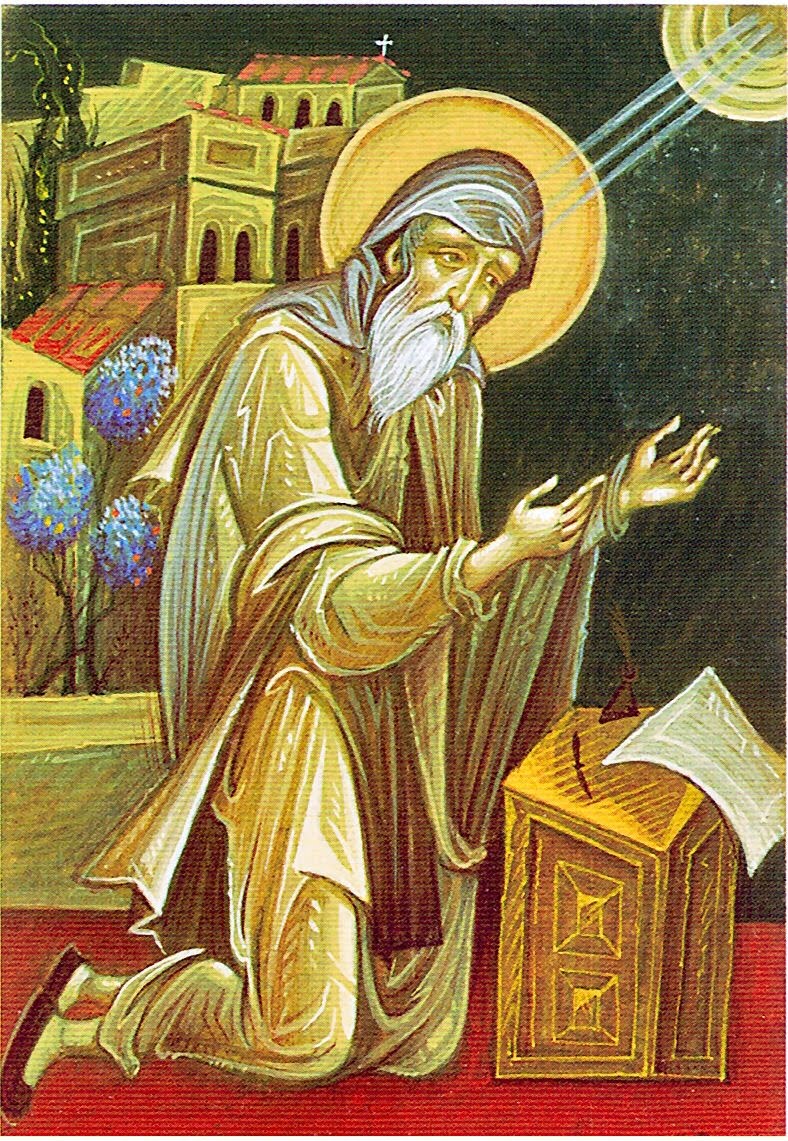 It is incredibly important for us to be attentive during this holy time. At the beginning of Holy Lent I blogged about the challenge of almsgiving and the need to personally attend to those whom we are giving our alms. Now, during this Holy Week,  it is incumbent upon us to work to be attentive to God and to ourselves, this inner work of attending is being the path of hesychia sought out by our holy Fathers and Mothers in the faith.
I end with the words of Larchet and St. Niketas Stethatos as they commend to us the importance of inner vigilance (nepsis) in our spiritual lives.
To establish a solid and fruitful relationship with God and build himself up spiritually, a Christian must be attentive to himself. He needs a permanent attitude of vigilance (nepsis) to avoid evil thoughts (including diverting thoughts) and must remain attentive to God in undistracted prayer so as to develop a solid and fruitful relationship with God, which also builds him up spiritually by uniting him with the One God. St. Niketas Stethatos writes: "Whilst we are divided by the fickleness of thoughts and the law of the flesh rules and endures within us, we are dispersed amongst the many parts which make us up and we are rejected far from Divine Unity, for we have not drawn on the riches of this unity.5
May God draw us deep into His Divine Unity and unite our dispersed attention!
Just a note – Many thanks to Holy Trinity Publications for providing me a review copy of this book