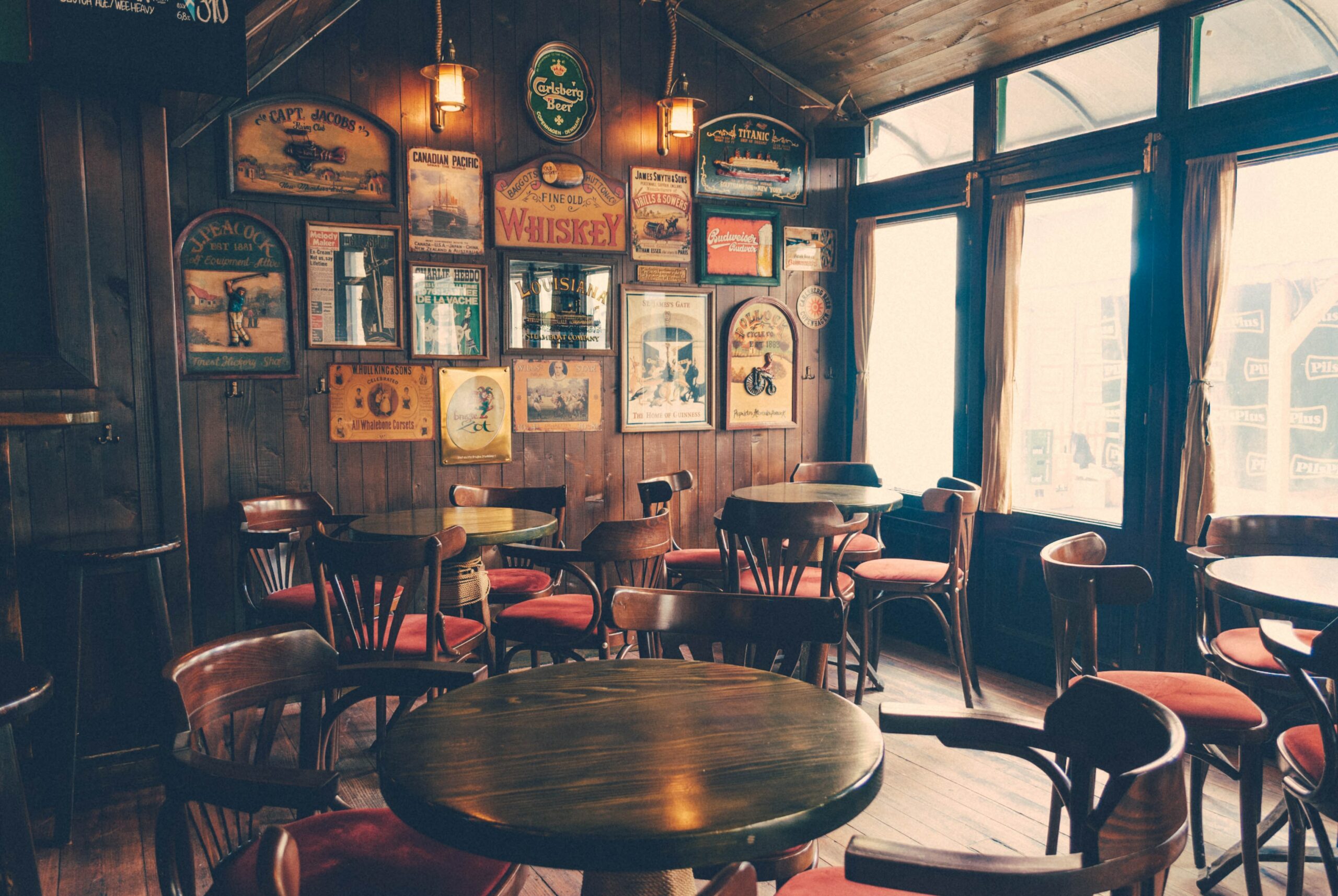 We continue from part 1…
The Church as a Third Place?
I often while reading older books or watching movies or shows about an older age pine for the spaces where people used to gather. My ideal space would be a nice wood panelled pub with absolutely no televisions or piped in music. How is this impossible to find here in the USA?! I remember when coffee shops used to actually be places of conviviality, now they exist as internet cafes, everyone with everyone else but staring at screens. I want a place where everybody knows my name. I crave the same "satisfying social roles" that so many folks battling with loneliness are looking for. And then I realize…I am lonely too. 
Satisfying social roles are harder and harder to come by for Americans. There are complex social forces at work here. Leah Libresco Sargent wrote a few years ago in her "Building the Benedict Option" about the need for "Third places", a term coined by the sociologist Ray Oldenburg. Third places "host the regular, voluntary, informal, and happily anticipated gatherings of individuals beyond the realms of home and work." Oldenburg explains that beer gardens, main streets, pubs, cafés, coffeehouses, post offices, and other third places are the heart of a community's social vitality.1
Oldenburg notes that
"Life without community has produced, for many, a lifestyle consisting mainly of a home-to-work-and-back-again shuttle. Social well-being and psychological health depend upon community. It is no coincidence that the 'helping professions' became a major industry in the United States as suburban planning helped destroy local public life and the community support it once lent."2
I want a "Third place". To be honest I have begun developing this at a local coffee shop. I am there every Monday. They know who I am, cassock or not. And over time I have begun to know the staff and other regulars. These kinds of institutions are something we need to take notice of and look to contribute and participate. The drift towards our lives being lived in our vehicles, office spaces, and personal homes are starving us from the regular public and leisurely interaction we desperately need. It is what makes us human beings. 
Can Churches help fill this gap? 
I do not mean to suggest that we should lose our focus on the serving of the Divine Services of the Church. But, coffee hour alone is not going to cut it for the 21st century. Just as we, for good or for ill, adapted and grafted on church school to the Church's mission, so we need to consider ways we may seed, sponsor, or become an umbrella for a "Third place". 
Could the church hall or some spaces become an informal gathering spot for the neighborhood and parishioners? Could some coffee shop or pub become a place where some folks are regularly congregating so that others know that on Thursday at 7 pm someone will be at their local to share a drink with?  Could some entrepreneuring members create a pub? Join a local bowling league or chess tournament? 
It may seem like these concerns are not a part of the mission of the Church. That these things are just pastimes, hobbies, and things individuals should pursue. In a time when so many are hurting from loneliness, the Church absolutely needs to not only be pointing to this ill but also praying with our hearts and even our feet. We are all co-workers with Christ, having been brought into His kingdom work in every neighborhood, especially our own. Church courtyards, gardens, and kitchens were historically places where people congregated and created deeper fellowship. Think of the perogies and koulourakia made whilst words of encouragement and requests for prayer were being murmured back and forth. 
Will we keep a seat for our neighbor? Will we begin to become a regular somewhere so that we can get to know others and therefore begin to be known? Will the Church look to its neighborhood, town, or city as a place in which it is an intimate and active member?
The Church and the Generation Gap
Another challenge to find connection and a satisfying social role is the generation gap. For a plethora of reasons we live in a society in which the generations find it incredibly hard to communicate. In Titus chapter 2 we find a different example put before the Church. There Paul instructs the older women to instruct the younger women, to teach them good things, how to love and keep their household radiant with love through discreteness, obedience, and goodness. This pattern of course holds true for older men to instruct and guide the younger men. The virtues underlined for the men? Soberness, reverence, patience, and sound doctrine. 
But what do we find in the vast majority of our Churches? A generation gap which we do not address.
Our Churches need to replicate this Biblical precedent. It will require ingenuity. It will require sacrifice. But it is absolutely necessary. 
Older men need to befriend, sacrifice, and mentor younger men. Perhaps now more than ever. The boys who are becoming young men now are typically without any practical skills, denizens of the internet, and completely lacking in motivation and meaning. Warren Farrell has been writing on this, naming it "The Boy Crisis". Watch his TED talk to get an idea. 
Young women face different challenges, but are in no less in need of being attended to by the Church. Both young men and women are growing up without basic life skills. Balancing a checkbook, changing a tire, creating a healthy meal, mending one's own clothing, repairing small motors, navigating transitions from college to the work force and from singlehood to marriage. The youth of our Church need the elder members to learn how to do these basic things. 
Beyond this we need to underline the need for older men and women among our Churches to model piety. So often I have encountered older Christians who talk as if they have nothing to offer. If you are retired you are now free to re-enter the Church as a school. Now you have the freedom to dive into serious study of Scripture and the tradition of the Church. Now you have the responsibility of sharing with and serving your local parish. The life giving tradition of our Church is something that is handed on from generation to generation. What could be more life giving than participating in the golden chain of tradition? 
To be continued…