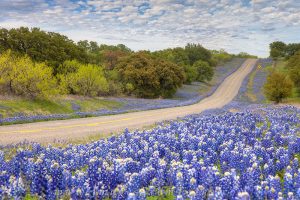 Of all the seasons, of all the preparations, of all the fasts… it has to be Lent. Okay, Lent isn't Lauren Bacall in Casablanca, but it is beautiful and it often sneaks up on us. As a matter of fact, it really is my favorite time of the year (including Pascha from which it can never be separated). Lent often seems to surprise people by its arrival. I begin looking forward to it as soon as we have celebrated the Entrance into the Temple on February 2nd. But I think that perhaps geography plays a part in this too.
Living here in Grand Rapids, Michigan the ground is still covered with snow and the days are, as they usually are, mostly cloudy and grey. I have started hearing a few birds occasionally, but they have been few so far. This winter has been the mildest on record here but it doesn't really feel like spring yet. As I write this it is 19° F, not vernal at all. This makes it difficult to sense the inherent joy to which lent is attached in the Mediterranean and the birthplace of our Faith. (Okay, Russians, this is your norm. I get that. Lord, have mercy.)
Back home, jonquils are beginning to make their leaves known as they break through the earth and their dormancy. In a couple of weeks the ubiquitous bearded iris's will be spreading their greenery and start raising stalks from which their fragrant blossoms will sing out in golds, deep purples, and variegated palettes of hues. The grass will be changing from its hibernal brown to green. The trees are beginning to bud, telling us that peaches will be around again this summer. Wildflowers will start making their presence known in one and a half months, with the crown being hills and overpasses thickly carpeted with blue bonnets. I love spring in Texas. Things are coming to life again. And that is actually the point of all of this poetic diversion. Life is blossoming forth into a symphony of beauty.
The word lent is derived from the German Lenz (coming from the Old High German, lengizin), which means spring. The historic name in Western European countries for this season of Paschal preparation — outside of the use in English — is Quadragesima, or the 40 days. Of course in the Christian East it was, and is, called the Great Fast. But there is a particular beauty of the English use of the word lent because it betokens a spiritual characteristic of this preparation. It is a time for life to blossom forth in us.
During this springtime of fasting, prayer and almsgiving, we begin to come alive spiritually. Our lives are changed through our struggles against our passions and laziness. Our minds are refocused on Christ through our increased prayer. And our hearts are enlarged through more focused acts of almsgiving. We are reborn in Christ and prepared for the celebration of his glorious Resurrection. During the season of spiritual spring we begin to see ourselves remade through our ascetic struggle into better images of Christ.
What a magnificent season! Lauren Bacall in all of her beauty could never equal it. No wonder that it is truly my favorite time of year whether I live in Michigan or in Texas, this is the best time of year. It offers us increased and bountiful life in Christ, which is why after February 2nd I begin to think, "Play it again, Sam."