It's our great pleasure to introduce Zeina's Table, Ancient Faith's first venture into digital content created specifically for the social media community! We are fortunate to partner with Zeina Livanos, whose gift for beautiful food and faithful, loving hospitality inspired this project.
In these days of discord and loneliness, we share Zeina's vision for reconnecting people to each other. Like her, we think much of the world's pain could be eased by praying over a good meal at the family table and lingering for conversation and consolation.
With this goal in mind, and with a lot of creativity, focused effort, and wonderful cooking, Zeina is ready to start welcoming guests to her virtual home. So here's a little interview to help you get to know your hostess!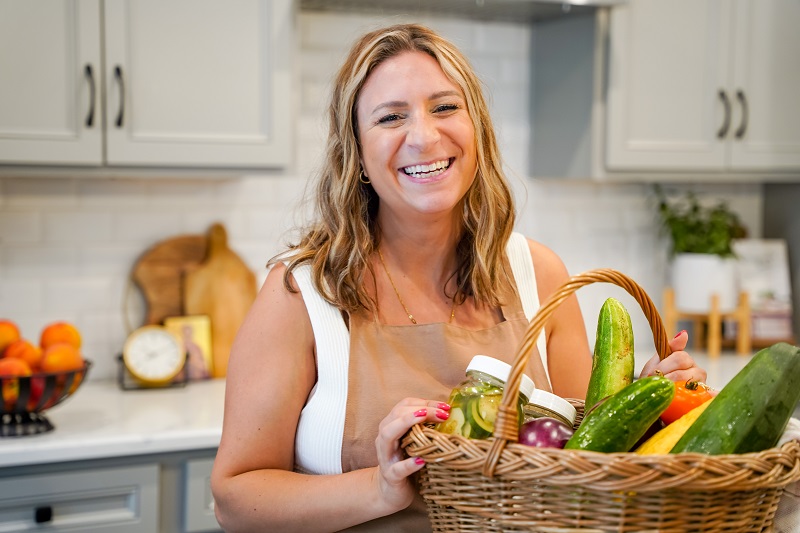 What's the inspiration for Zeina's Table? What gave you the idea to create this project?
I've been wanting to start a blog for a very long time for the purpose of sharing the delicious recipes that I've collected, refined, and mastered over the years.  
You grew up with an amazing heritage of food, faith and hospitality. Tell us how you learned to do what you do.
I grew up in the restaurant business. My family has owned a Syrian restaurant for over 50 years. I've gathered recipes from family and friends who have refined their craft. I believe this honors and pays tribute to them by passing down these sacred food crafting traditions.  
Why do you think food and faith are so intertwined in the Orthodox Christian experience?
Food and hospitality go hand-in-hand. Breaking bread is such an ancient practice that breaks down previous barriers and allows people to show up as themselves and get to know one another.
Your food looks delicious! Is it hard to cook like this? Do you have to live near special stores? Is it expensive?
Yes and no. I treasure and share both the complicated recipes and the simplified ones. I've taken very difficult, multi- step processes and simplified them to one-pot meals for weekly meal planning. No need to live near specialty stores, and no, they're not expensive.
What's your favorite recipe? What makes it special?
That's a tough one. I don't think I have one. I love food too much. Haha!
You've been described as "a village girl living in a modern world." Talk about what the "village" means to you.
I feel that in my truest sense, I'm just a village girl. I grew up in a city in America, but my heart is elsewhere, in a simpler time. As Christians, aren't we all pilgrims just passing through? That's how I feel here. Recreating these ancient dishes transports me back to the village. 
Community is an essential value for you. How can people participate in your community at Zeina's Table?
Cook with me! People can participate by trying these recipes at home, sharing their experiences, and asking questions. If there's a recipe they treasure and would want to share, the community would love to try it! I love hearing about people's traditions, and we have SO MANY in the Orthodox world. This is a good opportunity for people to stop scrolling, slow down, and get their hands dirty making some clean, home-cooked meals. 
Visit Zeina and join the community @zeinas_table!