CHESTERTON, IN – Ancient Faith Ministries is pleased to announce the addition of two new members to its Board of Directors. Monica Youssef and Karen Sibert, MD, FASA, were duly elected at the Board's recent quarterly meeting and began serving on July 1, 2022.
With the blessing of Metropolitan Joseph of the Antiochian Orthodox Christian Archdiocese of North America, Youssef and Sibert join the 9-member Board serving under the chairmanship of Dn. Tom Braun. The Board provides excellent stewardship and oversight for Ancient Faith Ministries, a 501(c)(3) non-profit media ministry.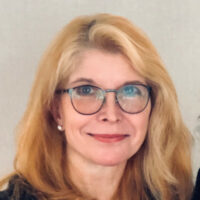 Sibert is a physician with over 30 years of experience in anesthesiology, and recently retired from clinical practice at UCLA.  She continues to serve on the editorial boards of the ASA (American Society of Anesthesiologists) monthly publication, the ASA Monitor, and of Anesthesiology News. She also edits the monthly Frost Series case reports for Anesthesiology News.
Sibert is an active member of St. Simeon Orthodox Church in Santa Clarita, California, where she attends with her family. Sibert is married to Steven Haddy, MD, the Vice Chair of Anesthesiology at University of Southern California, and is the mother of three grown children. "I am delighted and so very grateful for this opportunity to be of service to the Orthodox Church and to the outstanding work of Ancient Faith Ministries," says Sibert.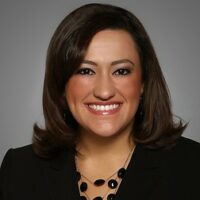 Youssef is a Senior Corporate Attorney at Sheppard, Mullin, Richter & Hampton LLP in Orange County, CA. She has practiced corporate law for over 10 years with expertise in advising domestic and international companies in connection with mergers and acquisitions, public and private securities offerings, venture capital financing, private equity, commercial contracts, and corporate governance. She represents clients operating a wide range of industries including technology, healthcare, media, financial services, biotechnology and medical devices. Youssef holds leadership positions on various firm committees and represents pro-bono clients in the areas of immigration, adoption, and non-profit governance. She has served on the steering committee of the Orthodox Christian Attorney Network since 2018 and is an active member of Archangel Michael Coptic Orthodox Church in Santa Ana, California.
"I am incredibly honored and humbled to be joining the Board of this amazing ministry that I have admired and benefitted from for many years," says Youssef. "Ancient Faith Ministries has given me a place to deeply explore my faith, ask questions, and seek Truth. I look forward to serving alongside the wonderful management team and Board to continue providing content and resources for anyone seeking a living experience of God through His Holy Orthodox Church."