As an Evangelical Protestant kid, I picked up a certain idea of sacrifice: a worshiper lays his hand upon an innocent lamb, draining his sins into the creature, then a priest comes forward to end the animal's life, thus satisfying God's need to punish the sinner. I can't pinpoint whom I learned this from or when—it was just in the air, so to speak. In hindsight, this interpretation was clearly a projection onto Old Testament rituals of what my particular Protestant tradition believed about Christ's sacrifice and salvation generally—a theory known as Penal-Substitution Atonement (PSA), according to which Christ's death on the Cross fulfilled the punishment we owe for our sins, thus clearing our accounts with God. According to this thinking, the killing of the lamb was a lesser image of the killing of Christ, and sacrifice revolved around the need to resolve God's wrath through violent retribution.
When I converted to Orthodoxy, the winds of Holy Tradition quickly blew the cobwebs of PSA from my mind, replacing this theory with a firm conviction in the tender love of God and a motivating hope of transformation in Christ. Yet, with this change of perspective, I didn't know what to make of sacrifice, since its association with violence was firmly set in my mind. So I put this subject to one side and focused on the beautiful Orthodox notions of the Church as a hospital and Christ's defeat of death.
A few years after I converted, I decided to read the entire Old Testament. (Ironically, I had never done this as a Protestant.) This was an eye-opening exercise in many respects, but especially for my view of sacrifice. As I read the Bible's actual descriptions of and instructions for this ritual, I encountered a perplexing and alien world. I read about sacrifices being eaten by priests and worshipers. I found grains and baked goods offered as sacrifices—in which no animal was harmed. I learned about sacrifices that had nothing to do with sin. And nowhere did I find this idea of punishing an animal for the sins of a man.
This perplexity buzzed around in my head like a proverbial bee in my bonnet for a few years, until I decided to let it out and see what honey it would make. I started reading what biblical scholars, classicists, anthropologists, and sociologists had recently learned about this ritual and its significance. I paid attention to mentions of sacrifice in the writings of the Church Fathers and the hymns of the church year. At various stages of this exploration, I taught classes at my parish on sacrifice, which gave me encouragement to continue these studies while also showing up gaps in my research and analysis that I needed to fill. Finally, I tackled the unimaginable task of distilling all this into a coherent book manuscript.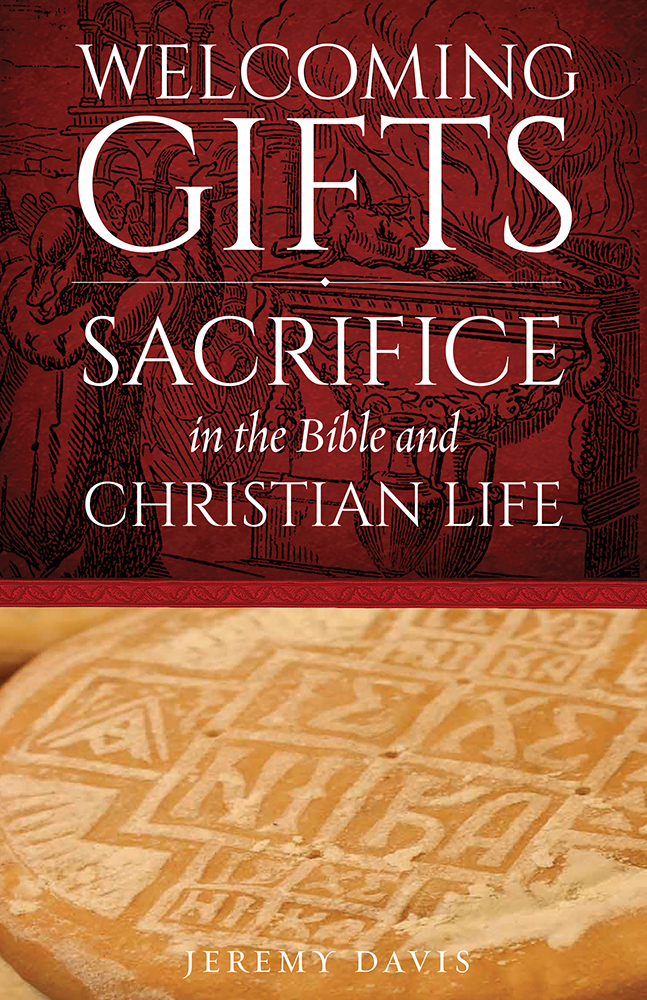 That book—Welcoming Gifts: Sacrifice in the Bible and Christian Life—has now been released by Ancient Faith Publishing. But for me, this ending is the beginning of a new phase in my learning. I can't wait to see what people make of the book, how it might help them, what additional questions it might raise, and even what flaws they may find (though you might give me a few weeks to enjoy the book release before springing these on me).
To that end, I've recently begun a blog on AncientFaith.com, "Rethinking Sacrifice," where I intend to continue this exploration. I'm starting with a series of posts on pop-culture references to sacrifice—seeing what they reveal about modern thinking on this subject and how this compares to ancient, biblical, and patristic thinking. After these initial posts, there are a lot of different directions we might take: problematic biblical and patristic passages I didn't tackle in the book, practical ideas for living sacrificially, discussion of other modern theories of sacrifice and atonement, and more. Along the way, I would love to have input from all of you, my readers—questions, suggestions, and even criticisms.
In the end, I hope that we can recover the joy of sacrifice so pervasive in the Old Testament, that we can better appreciate the salvation accomplished by Christ's sacrifice, and that we can "work out [our] own salvation" (Phil. 2:12) by offering the sacrifices of Christian life with understanding and feeling. For, as I have learned along the way, sacrifice is at the heart of Christian faith and life, and sacrifice doesn't have to be scary.