Glory to God for all things! We are thankful to offer this chart each year. It is lovingly created by Fr. Jonathan Bannon, and it travels around the world. It has been shared and translated in multiple languages, so you can think of people around the world walking this journey with you, together, as the body of Christ.
Here you see the chart as a JPG. Scroll down below the JPG to download a PDF.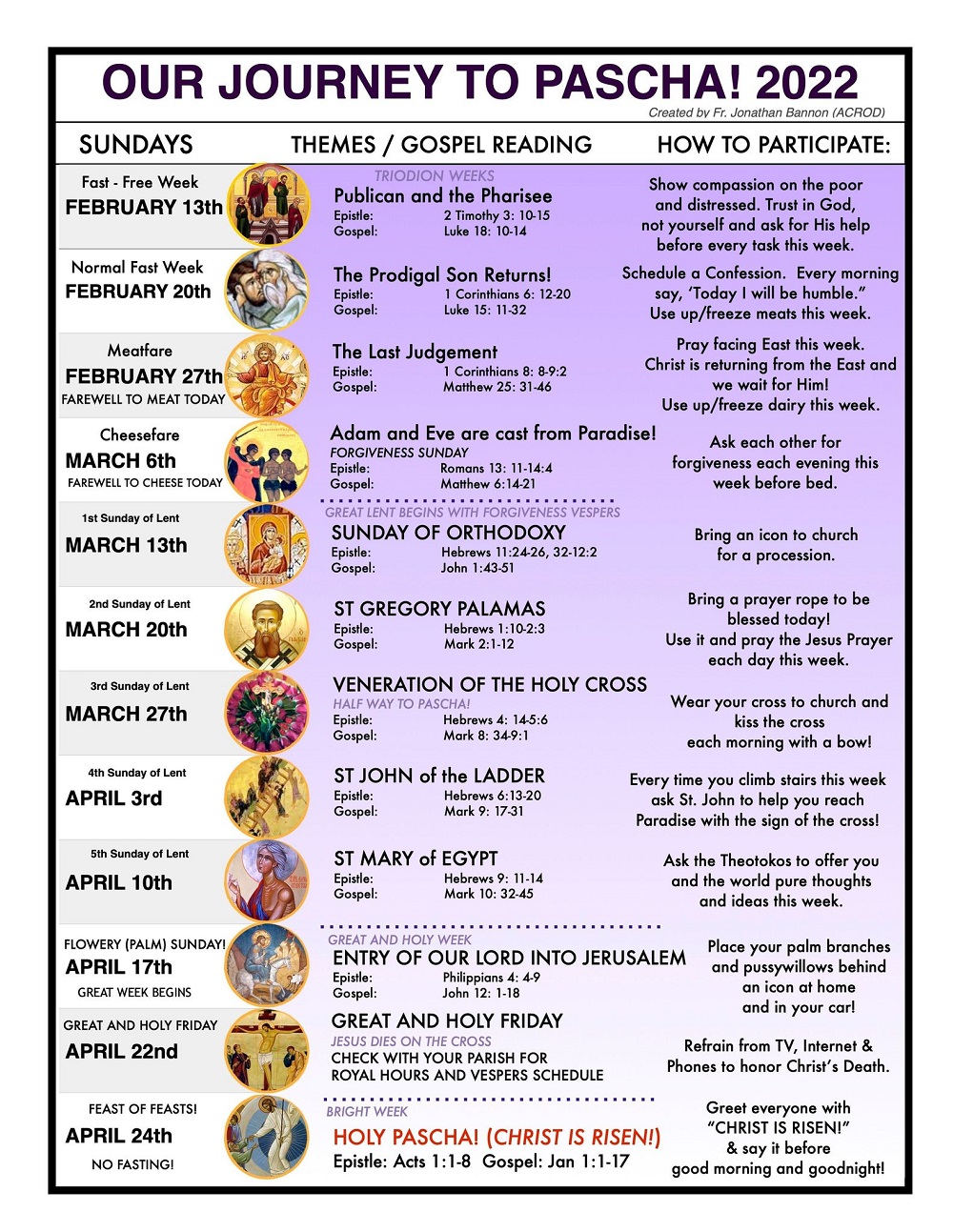 Download the chart as a PDF by CLICKING HERE.