"Read me a story, Unca Doug!" was probably one of my first sentences, directed repeatedly to my longsuffering and beloved second cousin who visited us, while he was in seminary, when I was two. Books were a very important part of our household since my dad was a teacher. They became absolutely essential when I was in kindergarten and isolated at home with mono for several months.  Then I grew into a geeky pre-teen who was distinguished for getting a detention because I skipped gym and snuck off to the school library.  Once I became a mom, I delighted in reading, along with my children, fascinating books by Edward Eager, E. Nesbit, C. S. Lewis, and Madeleine L'Engle.  And now, with 20 grandchildren, the cycle continues.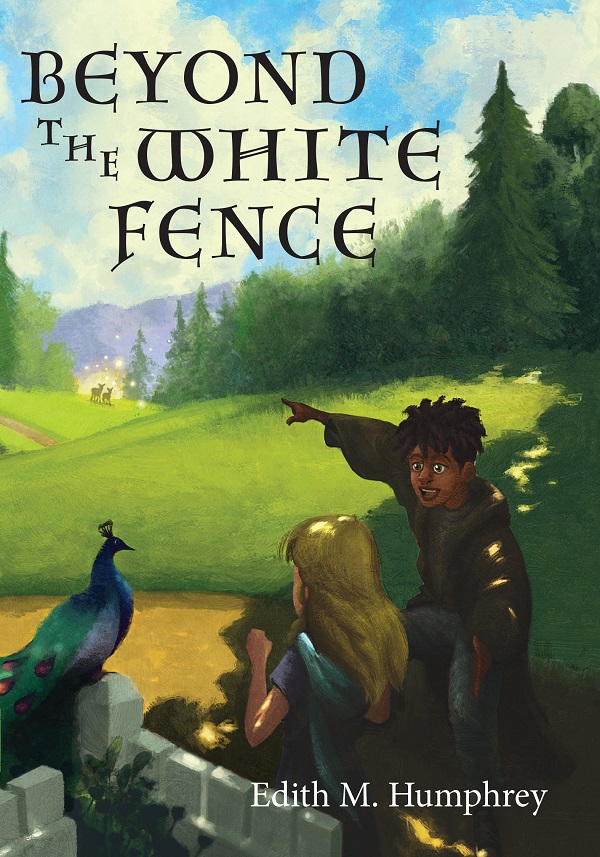 Beyond the White Fence just sort of happened, like most good things in life.  Somehow, summer afternoons spent in my backyard with my imaginative grandkids were fused with my growing appreciation of the saints (for I have not always been Orthodox) and my settled love for the Bible, as well as for fantasy literature. What emerged was the idea for a children's novel, in which children aged 7 through 13 (along with their dog, Halley) would meet the saints for which they were named, exploring various ages in the past and learning about the richness of the family of God. My backyard fence backs onto a steep hill that plunges down to a deep, green, valley—an inviting prospect for children, though perhaps a bit dangerous.  The allure of that area behind the white fence was enhanced by the fancy that its gate could become a portal to these other worlds.
The writing process took more time than any of the "serious" adult books that I have written as a New Testament prof. The actual plot-lines were sketched quickly, but then came the hard work of detailing the various stories of the saints and making sure that the historical touches were authentic.  Once I had done the sketching and the research, I met the challenge of engaging twenty-first-century children, so that I could share my passions with a wide-ranging audience that I had not met face-to-face. Many friends, old and young, helped me along the way, making invaluable suggestions about the stories, the scenery, the characters, and the nitty-gritty of dialogue and narrative.  Like all of my books, the writing has been a communal enterprise, immeasurably enriched by the input of friends aged 5 through 75, from backgrounds as varied as evangelical and Orthodox.  Especially I treasure the times when my grandkids would listen to the work-in-process, ask questions, laugh at what they found funny, and demonstrate by their body-language when I needed to grasp the reader's attention more vigorously. I have learned a great deal, and hope that what I have learned will be both interesting and helpful to others.
Kids who read this novel will meet tenth-century St. Edith of Wilton, who acts as a kind of patroness of all the travels "beyond," along with her attentive friend, the peacock, and the feather from his tail which guides the children home. Though I was not born into an Orthodox family, I was delighted, just before I was chrismated, to learn that my birthday falls midway between the feast of the colorful St. Edith (Sept. 16) and the nativity of the Theotokos (Sept. 8): I was named "Edith Mary" for my paternal grandmother and maternal great-grandmother, but I am quite sure that God's hand was in my parents' choice, and so I retained that name when I became Orthodox. St. Edith, I am sure, has been praying for me for long before I knew her, and I have found it natural to identify with her love for animals, for beauty, for family, and for books.  Of course, the Theotokos is the favorite of us all, and she makes an unexpected appearance at the end of the children's adventures—not to spoil the climax of the story for you!  Between the bookends of St. Edith and Holy Mary, in all their particularity and special "flavors," come the matriarch Rachel (who, as a young woman, squabbles with her sister Leah), the righteous Naomi (with Ruth), St Mary Magdalene, and St. Katherine of Alexandria.  Their spicy actions are joined by the strenuous efforts of ancient male characters, including the Moabite "Moshel," the bridegroom friend of Jacob (named Zadok), and St. Alexandra's protector, Porphyrios. The youngest of the children, James, is accompanied by his German shepherd on a madcap rescue mission to the Middle East, and a neighborhood teen, T. J., saves the day in both the first and last episodes of the book.  The children discover how the Holy Spirit is at work in all of their lives, bringing together the most unlikely of people, each of whom belongs to the family of God.  Learning how to truly "see" is a theme woven throughout the book, from the presentation of the peacock feather, with its "eye," at the beginning, to the more comprehensive tableaux of the saints at the end.
This theme of spiritual sight represents my own desire to see the LORD Jesus refracted in His children—both those who have gone before, and those with whom we now live.  He is glorious in His saints, and it is this glory that I hope to l understand more and more, and to communicate, along with some sheer fun, to the children (and parents!) who will read this book.
Beyond the White Fence is available from Ancient Faith Publishing.
About Edith M. Humphrey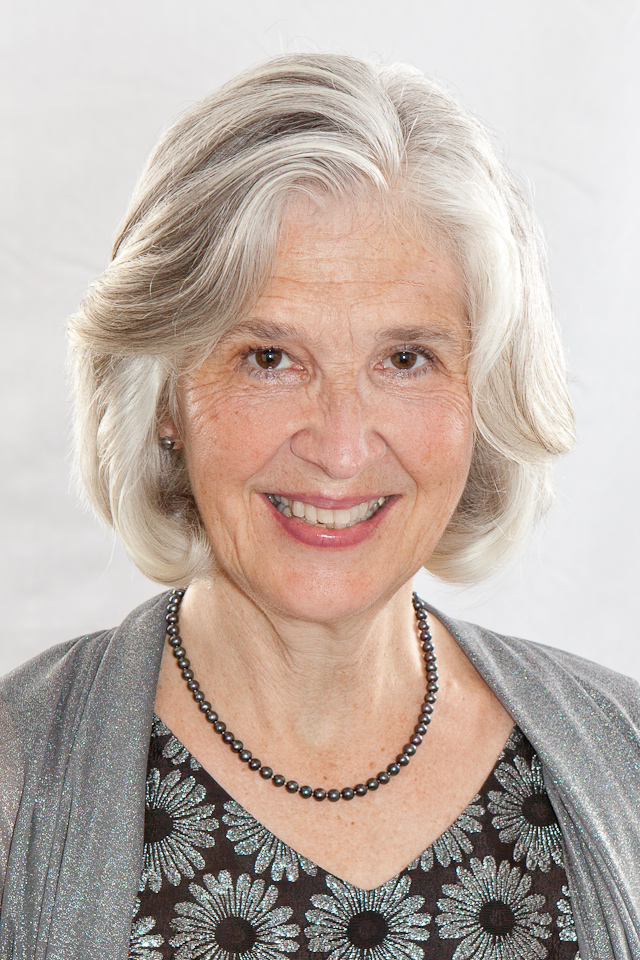 Edith M. Humphrey is an Orthodox mother of three grown daughters and a grandmother of twenty. She teaches Scripture and theology, and she loves to play with her red cavadoodle, Angus. Edith taught for eighteen years at Pittsburgh Theological Seminary and before then in various institutions across Canada and the US, while lecturing around the globe in various lay and academic contexts. Besides writing and speaking, she enjoys participating in church activities with her husband, Chris, performing piano duos with a friend, playing oboe in a community band, caring for her koi pond, and writing on topics as diverse as Scripture and C. S. Lewis. This is her first children's book; writing it has brought her great joy!