Humans of Ancient Faith is a series of mini-interviews designed to introduce you to the many wonderful human beings who make this ministry possible. Today's guest is our business manager Nancy Colakovic.
++++++++++++++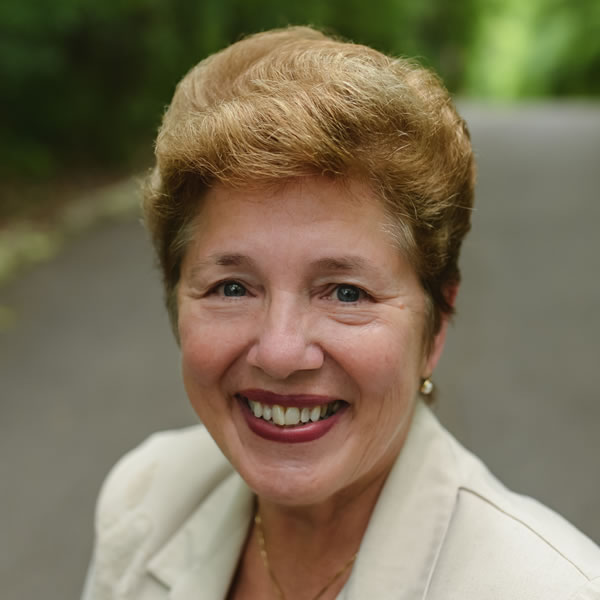 If you were named for your defining characteristic, what word or phrase would be your name?
Well, my baptismal name is Nevenka, and it's derived from a type of flower known as Neven (Serbian), which we know of as the marigold flower.  But that shouldn't have been my name.  I mean, really? Can you imagine me being called Marigold?  I don't feel like a flower and I don't look like a flower, certainly not a marigold.  Nevenka was tough enough, but I suppose I should be grateful that someone decided on "Nancy" when I started kindergarten.  I should have been named Rada, the same as my husband.  It means "WORK"- and I simply love to work!  So does he!  But I never really liked the words "workaholic" or "workhorse" even though they're closest to the defining characteristic.
I guess I prefer "joblover." After all, think about it!  With this job, we're all able to labor in His vineyard, so who wouldn't love that?  Ha!  We're all "joblovers" at Ancient Faith!
What is your earliest specifically Orthodox memory?
I've always been Orthodox; how far back should I go?
What's your favorite story about your patron saint?
My name is Nevenka, and I have never had a personal patron saint; but I have TWO family patron saints!  My maiden patron saint (before I married) is that of my father's family, St. Archangel Michael.  My married patron saint (after marrying my husband and passing down to our sons his family's patron saint) is St. Nicholas the Wonderworker.  So my father and mother had 4 sons and 2 daughters, and their 4 sons and families are under the protective wings of St. Archangel Michael, commemorating him each year in November and hosting their Slava (patron saint day) feast for family and friends.  St. Archangel Michael, as we know, is also the Patron Saint of police officers; and wouldn't you know it? –all 4 sons (my 4 warrior brothers) have served as law enforcement officers! St. Archangel Michael has had to work overtime (by the prayers of our entire family) to do the job he has done protecting them.  On the other hand, our 4 sons have St. Nicholas as their patron saint, and since he is a patron saint to all who travel by land, air, space, and sea, I sometimes think our boys are taking it to heart and rattling his chains often because a couple of them drive too fast! – but they all enjoy travel.
What's the title of a conference Ancient Faith has not yet hosted that you would absolutely attend?
That's a good question.  Perhaps, for me, it would be . . .  Bookstores and how they minister to ALL.
I managed a parish bookstore for 17 years before I realized I had to focus on Ancient Faith Ministries (only so many hours in a day).  Close to 2000 bookstores, from very small book corners and kiosks to very large and spacious bookstores, serve our Orthodox Christian faithful in this country as well as many, many catechumens and inquiring seekers.  I can truly say, from experience, that it is a very important and blessed labor-of-love which ministers to ALL.
What's a book or movie that you'd highly recommend? What did you like about it?
Since we were taught that three of the most important writings for an Orthodox Christian to have in their possession and to read were: the Holy Bible, the Prologue (lives of the saints), and the Philokalia, I would have to say the lives of the saints have been a strong pull.  So this is a tough question since there are so many writings and so many saints!  I would highly recommend The Prologue of Ochrid by St. Nikolai Velimirovic containing brief bios of several saints commemorated each day of the year.  It will then lead one to seek out many more books about our saints.  One such book that I found so inspiring many years ago was the book, Saint Nektarios: The Saint of our Century.
What I like about The Prologue is not only the brief bios of the lives of the saints, but also St. Nikolai's daily homily, thoughts to ponder and for consideration, and poetry! all as a brief daily reading throughout the whole year.  Many AFR listeners are already familiar with his poetry in his book Prayers by the Lake.  St. Nikolai is very special for many; and for our family, we especially feel his blessings and intercessory prayers – truly a gift – as he ordained our father, +Archpriest Bozidar Dragicevich, of blessed memory.
Regarding the Saint of our Century, St. Nektarios, I remember being moved to tears (and that's a good book if it does that!) when he was a little boy working in a shop and being ridiculed for the clothes he was wearing. . . then writing his sad, but prayerful and appealing little letter to Jesus. . .further into the book I cried over how persecuted he was (even by his own peers). . . I even cried when he, a bishop and dean of a school, was caught scrubbing the toilets for a couple of janitors, the very fellas who caught him doing so in the wee hours of the morning.  And when they asked WHY he was doing so, he could only reply that he didn't want them to lose their jobs!  So that was a real tear-jerker!  And yet, he kept on forgiving and he kept on giving. . . and he's still giving!  By his intercessory prayers, many miraculous healings have been documented, and he is today known by many cancer patients and cancer survivors as their beloved and holy saint, St. Nektarios.
About Nancy Colakovic
Nancy Colakovic joined Ancient Faith Ministries in 2010 to serve as customer service manager, bringing with her 17 years of parish bookstore management experience. Having received her Bachelors Degree in Music from the University of Minnesota, she has conducted church choirs in several Serbian Orthodox parishes over the years per the inspiration and mentorship of her beloved father and archpriest of blessed memory (+Fr Bozidar Dragicevich). Nancy and husband, Rade, live in Naples, Florida and have five children and nine grandchildren.