Humans of Ancient Faith is a series of mini-interviews designed to introduce you to the many wonderful human beings who make this ministry possible. We asked the same 5 questions in each interview, and let the interviewee choose a sixth question. Today's guest is podcaster Dr. Gary Jenkins.
++++++++++++++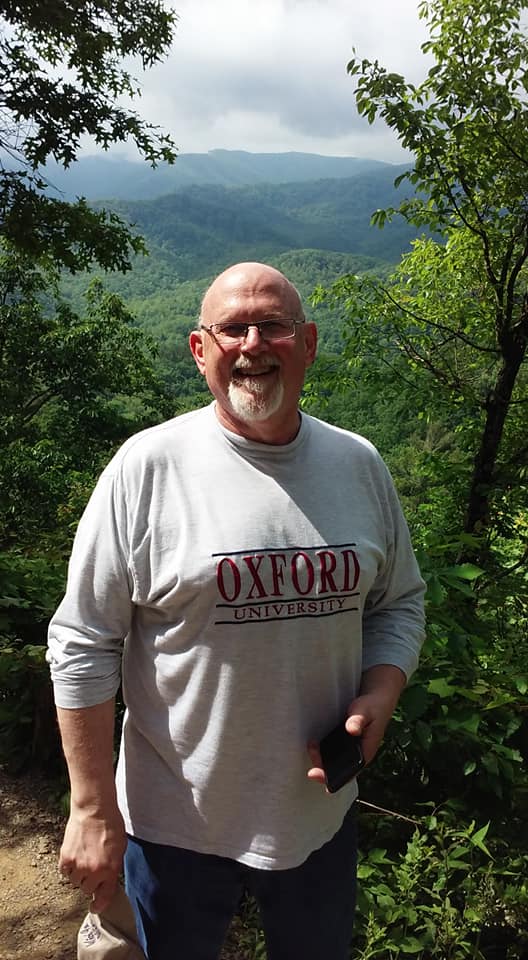 If you were named for your defining characteristic, what word or phrase would be your name?
Professore (spoken with an Italia accent, PROfesSORe, as this is always how Fr. Bazyl Zawierucha–of blessed memory– addressed me, since I was for a long time a professor).
What is your earliest specifically Orthodox memory?
Specifically would have to be the attendance of my first Divine Liturgy at St. Nicholas Russian Orthodox Church in Bethlehem, PA. I had been to Vespers several times, and it was always a relatively subdued service, with a choir of about 5-7. But the Liturgy began with the priest, Fr. Eugene Vansuch of blessed memory, belting out, in his great baritone "Blessed is the Kingdom. . ." and then the response of "Amen!" from the 30+ member choir flooding over me like a wave of Divine presence. I knew I wasn't in Presbyterian land anymore.
What's your favorite story about your patron saint?
That St. Cyril the Philosopher, Apostle to the Slavs, left behind his home and devoted himself in his mission to the Slavic peoples, including the "invention" of the Slavonic alphabet.
What's the title of a conference Ancient Faith has not yet hosted that you would absolutely attend?
Creating Orthodox Academies.
What's a book or movie that you'd highly recommend? What did you like about it?
Everyday Saints. This book, rich in so many ways, I am now finishing reading for the third time, and have given away multiple copies of it. The stories, both amusing and bracing, veritably leap off the page and into one's memory (and I hope, transforming thereby their soul). It has given to me multiple examples of what piety and devotion should look like, and as well set a standard I am working to reach.
Why can't I pay attention during liturgy? Why do I keep thinking about coffee and breakfast at the coming coffee hour? Why are the kids so distracting?
The answer begins on Saturday night before Liturgy, or more truly and better put, it all begins on the preceding Monday morning. Am I following a prayer rule, "rule" here in the oldest sense of word, regula from the Latin for a discipline or standard one must meet? The question really is, am I organizing my life, and in particular the life of my mind, the life of my thoughts, in a disciplined and regular manner? I cannot expect to do extraordinary things if I have not put in extraordinary preparation. A baseball player, or any athlete for that matter cannot make spectacular plays if they have not put in an immense amount of work and energy in practice. This same is especially true with the disciplining of my thoughts, and the discipline of my mind. If I do not spend my time regulating my thoughts in my own prayer life, why should I be amazed that I am so easily distracted when I am at Divine Liturgy? Thus, if I wish to focus my thoughts during Liturgy, I must be in training the whole week long. If I let things distract me while I stand in prayer at my icon corner, is it any wonder that the children at my Parish distract me during the Divine Liturgy?
About Gary Jenkins
Gary W. Jenkins, PhD
President, The St. Constantine School of Lehigh Valley
Director, St. Basil Center for Orthodox Thought and Culture, Eastern University
Editor: The Basilian Journal
Author: Calvin's Tormentors and John Jewel and the English National Church