Humans of Ancient Faith is a series of mini-interviews designed to introduce you to the many wonderful human beings who make this ministry possible. We asked the same 5 questions in each interview, and let the interviewee choose a sixth question. Today's guest is author Fr. Stephen Siniari.
++++++++++++++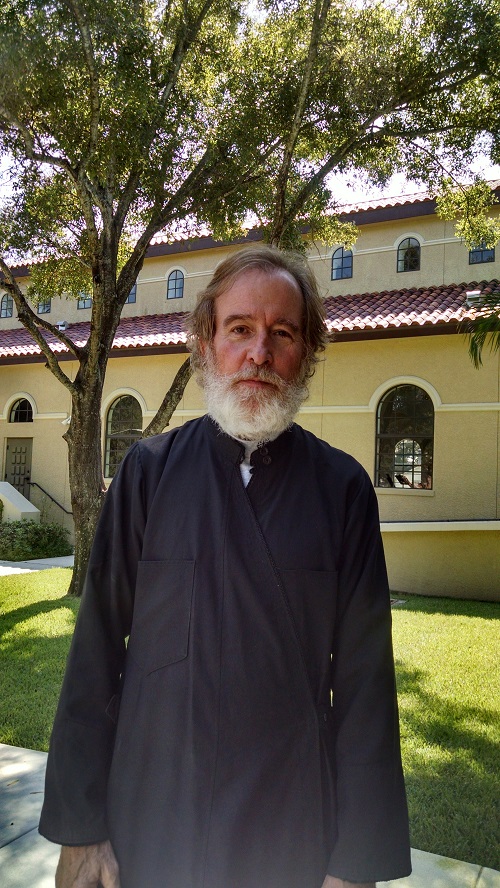 If you were named for your defining characteristic, what word or phrase would be your name?
Ever hopeful.
What is your earliest specifically Orthodox memory?
7 years old surrounded by crowds singing All the Generations at the Tomb on Holy Friday.
What's your favorite story about your patron saint?
Saint Stephen didn't blink. (Those who get what I mean will get it.)
What's the title of a conference Ancient Faith has not yet hosted that you would absolutely attend?
A week-long retreat built around the book and the struggle of Living Without Hypocrisy.
What's a book or movie that you'd highly recommend? What did you like about it?
1978 Film: The Deer Hunter. Robert DeNiro, Christopher Walken, John Savage.
Lots of rough language and themes, not for the faint-hearted. One friend must enter into the suffering of another in an attempt to redeem him.
Ask and answer a question of your choice.
Do you want to study about our Master, Jesus, the Christ, or experience Him?
(Cue the Jeopardy music)
About Fr. Stephen Siniari
Fr. Stephen is a priest of the OCA Diocese of the South. During almost forty years in ministry, Fr. Stephen served parishes in New England and the Philadelphia/South Jersey area while working full time for an international agency as a street outreach worker, serving homeless, at-risk, and trafficked teens. Born and raised in Philadelphia, Fr. Stephen currently lives on the Florida Gulf Coast with Margot, his wife of more than forty years.