Humans of Ancient Faith is a series of mini-interviews designed to introduce you to the many wonderful human beings who make this ministry possible. We asked the same 5 questions in each interview, and let the interviewee choose a sixth question. Today's guest is author and editor Katherine Bolger Hyde.
++++++++++++++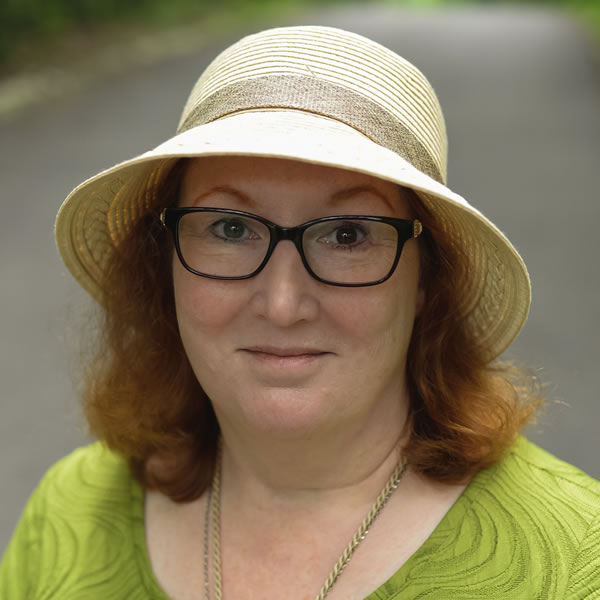 If you were named for your defining characteristic, what word or phrase would be your name?
I can't answer this. I'm a complex person, as most people are. I don't know what my defining characteristic is or what other people consider it to be.
What is your earliest specifically Orthodox memory?
My chrismation at age 30. I was chrismated along with a couple hundred other members of the Evangelical Orthodox parish in Franklin, Tennessee, in February 1987. Matushka Juliana Schmemann was there and graciously agreed to be my godmother.
What's your favorite story about your patron saint?
I love that St. Katherine of Alexandria defeated 50 (or maybe 150, depending on the source) male pagan philosophers in debate. She rocks.
What's the title of a conference Ancient Faith has not yet hosted that you would absolutely attend?
I don't have a snappy title, but it would be a conference for Orthodox writers of fiction for adults.
What's a book or movie that you'd highly recommend? What did you like about it?
I loved the movie Arrival. First of all, how can you go wrong with a story about a linguist saving the world? But more importantly, the movie affirms the choice to create life even when you know how short and painful it's going to be.
I would also highly recommend the recent AFP publication The Lightkeeper by Sherry Shenoda. It's simply the best novel I've read in quite some time. Pure magic from the very first page.
What do you love most about Orthodoxy?
I love the fact that whereas Western Christianity seems primarily concerned with saying no to things, Orthodoxy is one enormous YES. And no matter how much I learn about the Faith, I know I have only scratched the surface of what there is to learn.
About Katherine Bolger Hyde
Katherine Bolger Hyde has devoted her life to books as a reader, editor, and writer. Her works include the picture books Lucia, Saint of Light (AFP, 2009) and Everything Tells Us about God (AFP, 2018); the young adult fantasy The Dome-Singer of Falenda; and the adult mystery series Crime with the Classics. Katherine lives in the redwood country of the California central coast, where she shares a home with two domesticated humans and two wild and crazy cats.