Humans of Ancient Faith is a series of mini-interviews designed to introduce you to the many wonderful human beings who make this ministry possible. We asked the same 5 questions in each interview, and let the interviewee choose a sixth question. Today's guest is AFR station manager Bobby Maddex.
++++++++++++++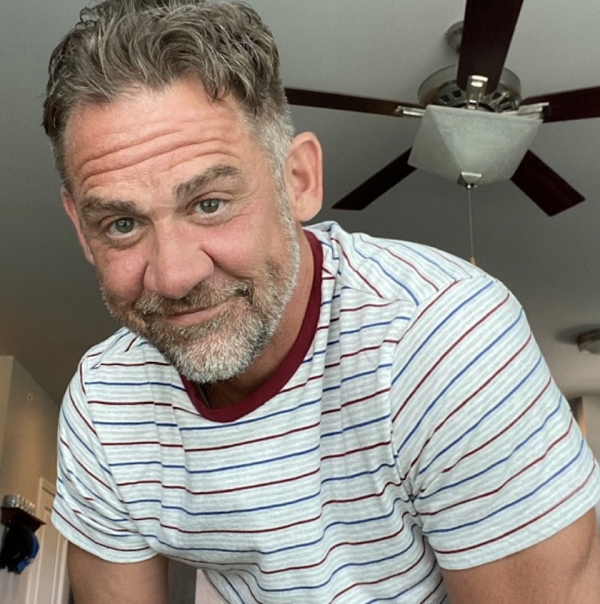 If you were named for your defining characteristic, what word or phrase would be your name?
Tediously Sarcastic
What is your earliest specifically Orthodox memory?
I had to read Solzhenitsyn's "Address at Harvard" for my senior seminar in college. The professor brought in an Orthodox priest to talk to us about Russian spirituality.
What's your favorite story about your patron saint?
Adrian of Nicomedia was a Herculian Guard in the fourth century who actively persecuted Christians. Moved by their faith, he instructed his fellow guards to count him amongst them. As he was preparing for execution, his wife Natalya dressed up like a man and snuck into his prison. She held Adrian's hands as they were being cut off and then revealed herself, which led to her own martyrdom.
What's the title of a conference Ancient Faith has not yet hosted that you would absolutely attend?
The Ancient Faith Comicon
What's a book or movie that you'd highly recommend? What did you like about it?
My favorite book of all time is Possession by A.S. Byatt. It's about two literary scholars of Victorian poetry who discover that two of their favorite Victorian poets engaged in an affair. Their investigation of such leads to a romance of their own. The novel is about the ways in which we attempt to possess both the present and the past, as well as other people. The scholars are post-structuralist critics, so the book is full of post-structural literary theory, as well as several full-length faux-Victorian-era poems that Byatt herself wrote. What's not to like?
What country would you most like to visit?
Probably Wales because it turns out I'm Welsh, and we have pinpointed the town where my ancestors originated. Also, cuz Doctor Who.
About Bobby Maddex
Bobby Maddex is the Station Manager of Ancient Faith Radio (AFR), host of the AFR podcasts "Ex Libris," "Ancient Faith Presents," and the "Ancient Faith Book Club," and a freelance writer and speaker on topics related to faith and culture. Bobby graduated from Wheaton College in 1994 and later earned a Masters Degree in British Literature from DePaul University.