Humans of Ancient Faith is a series of mini-interviews designed to introduce you to the many wonderful human beings who make this ministry possible. We asked the same 5 questions in each interview, and let the interviewee choose a sixth question. Today's guest is author Sherry Shenoda.
++++++++++++++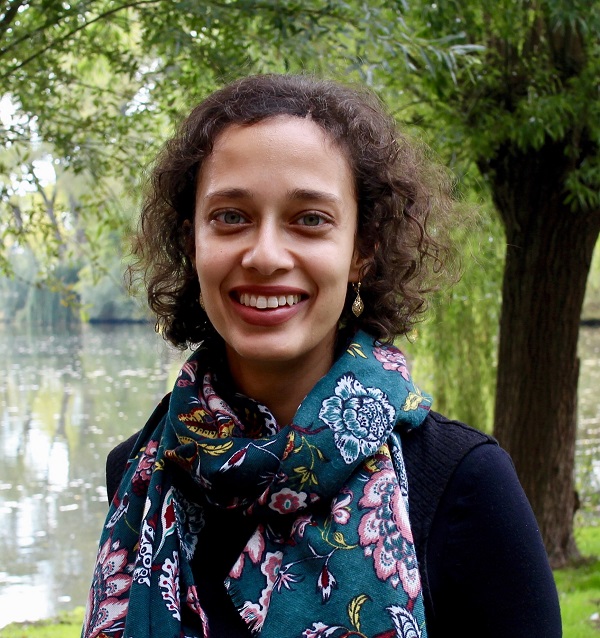 If you were named for your defining characteristic, what word or phrase would be your name?
One of my closest friends dubbed me "Serenity" and while that definitely feels aspirational, I'll take it!
What is your earliest specifically Orthodox memory?
Listening to Fr Ibrahim Aziz pray the Lamentation of Jeremiah in Arabic on Great Friday. Even if you don't understand Arabic, if you hear him pray it, you'll understand it.
What's your favorite story about your patron saint?
There's a story from Saint Pope Kyrillos's life in the recent book All That I Have Is Yours. A monk, charged with keeping oil lamps lit in the church, fell asleep in the baptistery and woke to find the church full of light, and realized there were luminous beings praying the Divine Liturgy.  When the service ended, the Anchorites turned into white doves and flew up out of the dome of the church.  I love any story that includes an Anchorite.
What's the title of a conference Ancient Faith has not yet hosted that you would absolutely attend?
Introverts United! Maybe at a retreat center with a lot of alcoves for reading and alone-time? I'm there!
What's a book or movie that you'd highly recommend? What did you like about it?
Domestic Monastery, by Ronald Rolheiser, which I read during the pandemic, came during a time in my life when it was most needed.  This is a line from the first page: "If you are home alone with small children whose needs give you little uninterrupted time, then you don't need an hour of private prayer daily.  Raising small children, if it is done with love and generosity, will do for you exactly what private prayer does."
Another that feels especially relevant to my life right now is "Life is a Miracle," by Wendell Berry. It is an essay on striving for nuance in how we discuss what we can't explain, a sort of defense of miracle, if you will.  Oh, and one more! Song of the Sea by Tomm Moore. It's a magical film, beautifully illustrated, with layers of meaning.
What is your superpower?
I can't smell skunk! If you meet me in person, ask and I'll tell you how I found out 🙂
About Sherry Shenoda
Sherry Shenoda is an Egyptian-American poet and pediatrician, born in Cairo, living in California. She was shortlisted for the Brunel International African Poetry Prize. She lives with her husband and two sons. The Lightkeeper is her first work of fiction.